Amy and Tyson Winner Interview From My Kitchen Rules 2017
Amy and Tyson on Why They Made Such a Strong Team on MKR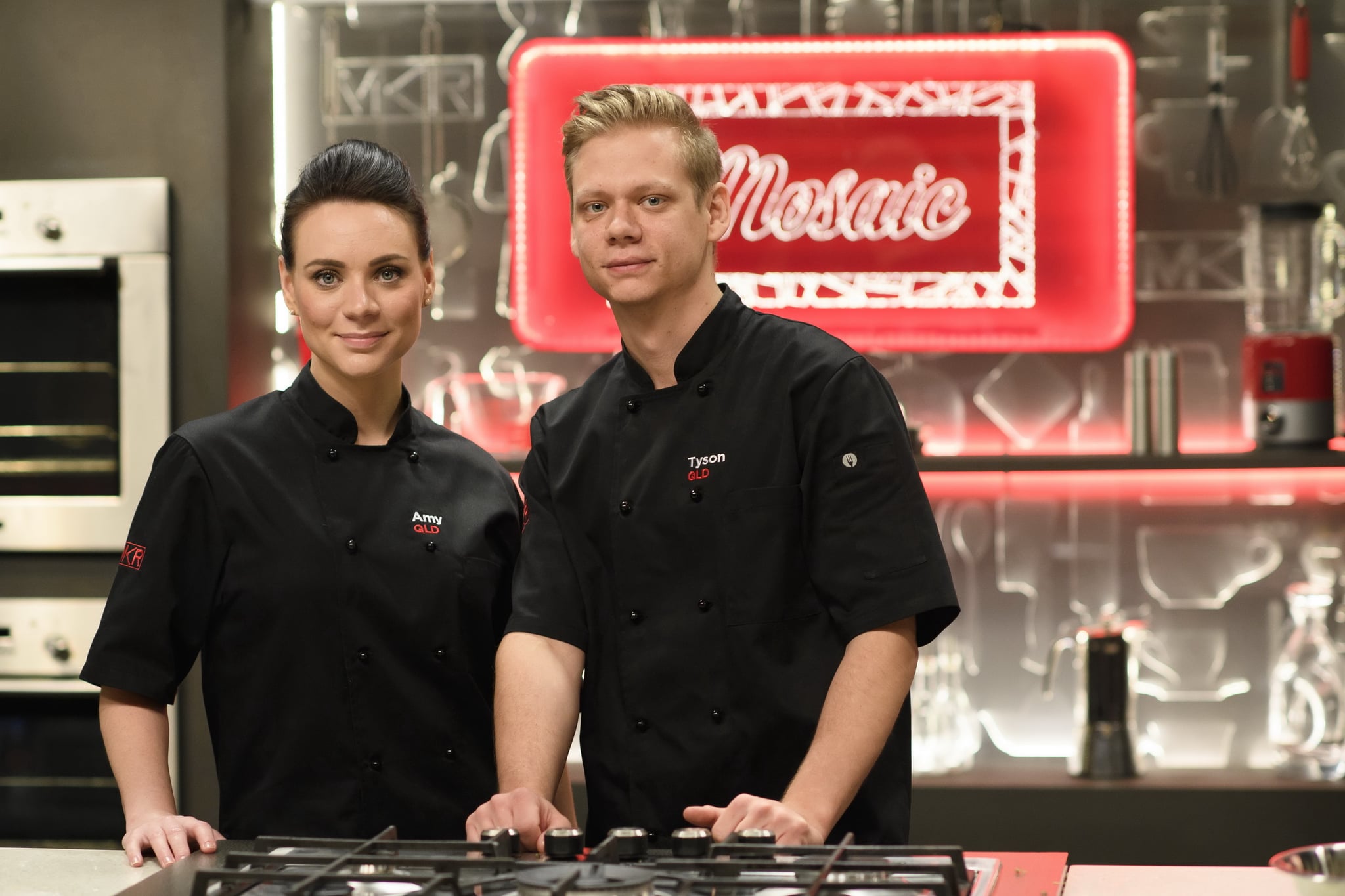 Last night, Amy and Tyson were crowned the My Kitchen Rules champions in one of the strongest finales the show has seen to date. Since their very first instant restaurant, the Queensland siblings were known for their refined and often technical approaches to cooking, which has now paid off and made them $250,000 richer.
While they're still getting used to their new title — like you and me, Amy and Tyson didn't know they'd won until last night, either — we caught up with the pair this morning to chat about their experience on the show and just how they got so good at what they do.
On what inspired their decadent grand final menu . . .
Amy: "Tyson and I take inspiration from a lot of different places, I think we were a bit clever and plated up to the judges. We cooked food that would impress chefs, and thankfully, we nailed it. We came up with a menu that was pretty technical, and to have the chefs say it was the best meal they'd had in all eight seasons and they couldn't have cooked it better, was just so phenomenal."
On the dishes they're most proud of . . .
Tyson: "The gin and tonic pear. We loved the controversy of it and getting a 10 from Pete."
Amy: "The chocolate and raspberry discovery at our first instant restaurant was massive, it had eight elements. Tyson was just technically brilliant and pulled it altogether, so we're really proud of that one. And the veal from last night. The veal with marrow and sweetbreads [from the final] was also a real highlight."
On how they learnt to cook so well and develop their tastes . . .
Tyson: "From just experimenting. We love to eat food, we love to try different things, we love to experience as much as we can. And then we'll experiment in the kitchen. Nine times out of 10 we'll stuff it up, but it's that experimenting and finding perfection that we love."
On Tyson becoming less of an "angry man" as the show went on . . .
Tyson: "I think this whole experience was quite daunting and difficult for me in the beginning, but then I relaxed into it and found my groove and really opened up, and I think they showed that. We've always been confident in our cooking abilities, it was more about getting into that groove and not trying to overthink things."
On any competition regrets . . .
Amy: "Some days we didn't cook so well. That beach challenge was a nightmare for Tyson and I — coming back off 102 [points] to fail miserably, but I don't think we regret it. I think we took it all in our stride and it was all part of the process. If we didn't fail, we may not have gotten to the grand final, to be honest, we might've gotten a bit complacent."
On doing the show together . . .
Tyson:"Amy and I have always had a really close relationship. We haven't grown apart or grown closer together, we've just got this strange weird bond now we've experienced MKR.
Amy: "Yeah, we didn't have one argument over the whole competition. Tyson's very tolerant. I'm maniac and very bossy and always yelling at him, and he's very good at taking direction and also blocking me out when he needs to, so I think we complement each other and that's what made us such a strong team."
On their future plans . . .
Amy: "We didn't want to count our chickens, so we haven't really put a lot of thought into it until this morning. But I think people are interested in our food and they like that we do things that are different and not like what you see everywhere else, so we're trying to think of ideas where we can bring our food to the public to experience. Particularly our desserts, I think everyone's really keen to try them. So whether it's on shelves in a store somewhere, a pop up, a food truck, we're definitely exploring ideas now that we've won."
Tyson: "I've started my chef's apprenticeship, I've been doing that for a couple of months now, at a hotel here in Brisbane. I'm going to keep doing that — keep learning and keep being in the kitchen, I love it."
Image Source: Channel Seven