Anchorman 2 Teaser Trailers Videos
Watch Ron Burgundy and the Boys in Two Anchorman 2 Teasers!
It's been eight long years since the original, but Anchorman 2 is so on, you guys. The movie is finally coming out in 2013, but two short teasers are here — and as brief as they are, they're both pretty funny. Will Ferrell's legendary Ron Burgundy is back on deck with his fellow news anchors, Brian Fantana (Paul Rudd), Champ Kind (David Koechner) and Brick Tamland (Steve Carell), and as usual, Brick needs help coming up with anything to say in both of the clips.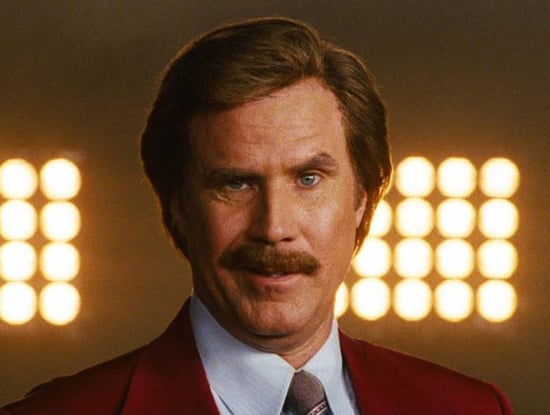 Like I said, they're short, and we also have no idea what the plot will be, but I dare you not to get excited that Anchorman 2 is a reality. Watch the teasers and let me know what you think after the jump.
Watch the second teaser: