Andrew and Cheryl Talking About Boys' Night on MAFS
It Was All About the "Boys' Night" on MAFS Last Night, and It Was Gross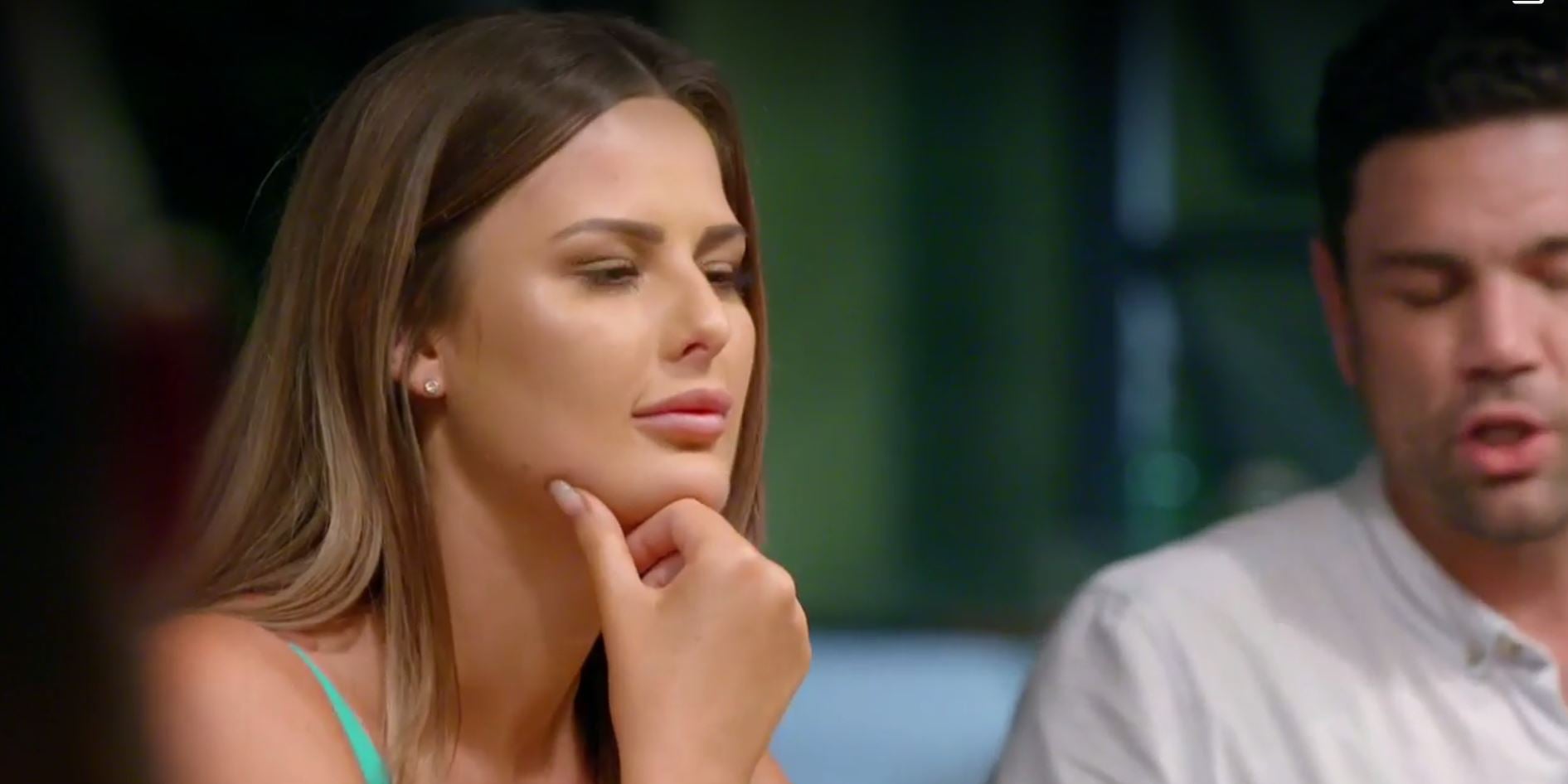 We recently got some of our Married at First Sight frustration out with this piece about why Cheryl deserves better than Andrew but, alas, the feels continue.
Little bit of background: Andrew and Cheryl decided to give marriage at first sight another go after their initial partners didn't work out. To say it's been inflammatory would be something of an understatement.
Last night, at the dinner party, Cheryl and Andrew's simmering issues came to a boil — not a nice, gentle boil, more the kind that blasts scalding hot water all over your arms and face, leaving you scarred for life.
It was just so bad. When Cheryl asked Andrew to explain what happened at the boys' night a few days prior, Andrew went straight in defence mode. Read: he got nasty. At one point, when Cheryl was talking to him, he pulled an ugly face, adopted a fake Scottish accent and mocked her in front of all the dinner party guests. And that was just the beginning! He continued to mock, criticise and belittle her for an extended period of time, and did that incredibly frustrating thing where he made her feel like she was the unreasonable one.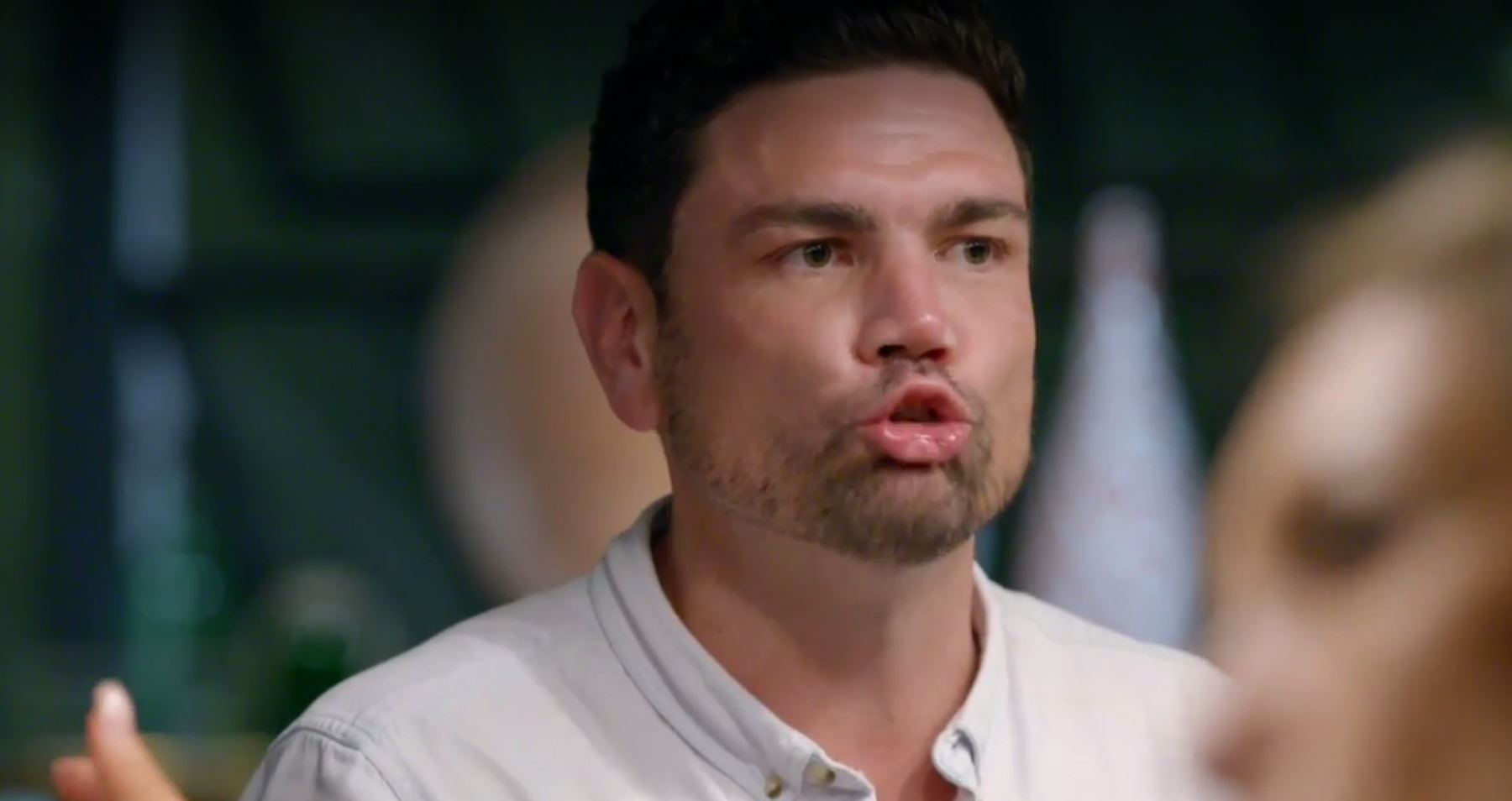 In all our years of Married at First Sight viewing, this was the worst behaviour we've seen. We won't pretend to know the ins and outs of Cheryl and Andrew's issues because, and it serves to remember this, weeks worth of content is condensed into hour-long episodes. A lot goes on that we don't know about, and Andrew seems to be mighty pissed about something Cheryl has done.
Regardless, the aggressive way he treated her was unacceptable. The way he kept justifying his shitty earlier behaviour by saying it was a "boys' night" reeked of Donald Trump's "locker room talk" debacle — which we should all know doesn't fly anymore.
It was also infuriating to watch Andrew's mates at the table reason with his behaviour. His closest male friends on the show, Nick and Anthony, lied to Cheryl's face and told her nothing untoward had happened at the boys' night (shame they've got it on camera, boys). Echoes of, "You're not normally like that," resounded around the table, even from his two female friends Michelle and Sharon. Does it matter if he's "normally like that" or not? Does that make it OK that an entire table of adults (bar real-life angels Sean, Susan and Simon) is allowing a 38-year-old man to bully a 25-year-old woman who dared to question his poor behaviour? We don't think so.
Today, on International Women's Day, we're standing with Cheryl, who kept her cool and stood up for herself when it would have been easier to retreat. She knows she deserves better and we hope she finds it. As for Andrew, we hope he's taking a good, long look at himself after watching these episodes back. At this point, he's not doing himself any favours.