Angelina Jolie, Brad Pitt, Liev Schreiber, Naomi Watts and More at Salt LA Premiere 2010-07-20 16:30:00
Angelina Jolie is Happily Back in Action Spicing Up the Salt Premiere With Brad, Liev and Her Dad!
Angelina Jolie and Brad Pitt arrived together to the Hollywood premiere of Salt last night. Angelina, decked out in a black sequined minidress and nude heels, signed autographs for almost an hour and posed for pictures with the hundreds of fans who gathered across the street from the theater. Brad was sporting a freshly beard-free face and looked as dapper as ever in a suit and aviator sunglasses. He skipped the interview line and let his lady have the spotlight. While Brad missed out on the chance to film a quick cameo in the movie, Angelina clearly makes her career a family affair—her father, Jon Voight, and brother, James Haven, were her guests for the screening.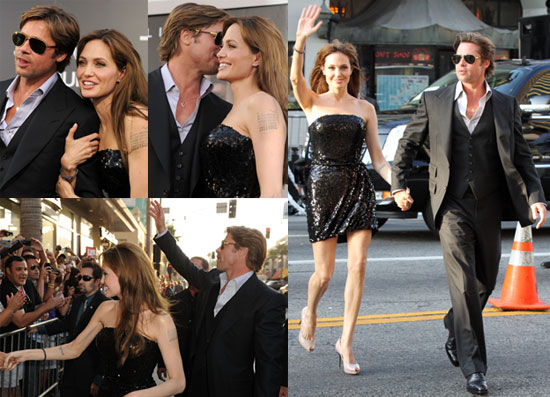 Angelina's co-star Liev Schreiber walked the carpet with Naomi Watts. He joked that he wanted to play the character of Salt, which was written for a man, before Angelina took the role from him. Angelina, who did many of her own stunts in the film, told reporters she was happy to be back in an action-packed role, and director Philip Noyce was obviously thrilled to have her. He told us the action scenes—and romance—were just made that much better by having Angelina in the lead.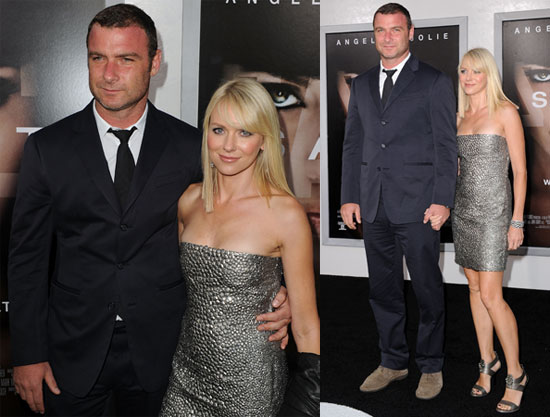 Keep reading . . .