Angelina Jolie and Brad Pitt Offer Support for the Victims of the Haiti Earthquake
Wyclef, Brad, and Angelina Issue Statements on Haiti
Yesterday's disastrous earthquake in Haiti has many celebrities speaking out. Wyclef Jean, whose Yele Haiti foundation is at the forefront of helping those injured or displaced in his homeland, was quick to issue a statement urging the US military to help. Angelina Jolie and Brad Pitt, who are close with fellow celebrity activist Wyclef after visiting the region with him in 2006, also spoke out about the natural disaster.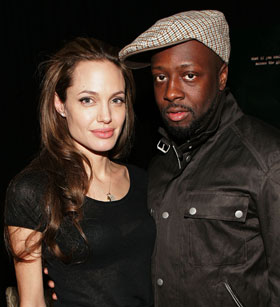 In a press release, Brad and Angelina said:
"We are devastated by the news from Haiti. We will work closely with our good friend Wyclef Jean to support the humanitarian efforts on the island and help those who have been injured and left without homes and shelter."
They are sure to keep the situation in Haiti in their thoughts, as do we.