Angelina Jolie Interview Quotes Elle Magazine 2015
Angelina Jolie on Struggle: "What Does Not Kill You Makes You Stronger"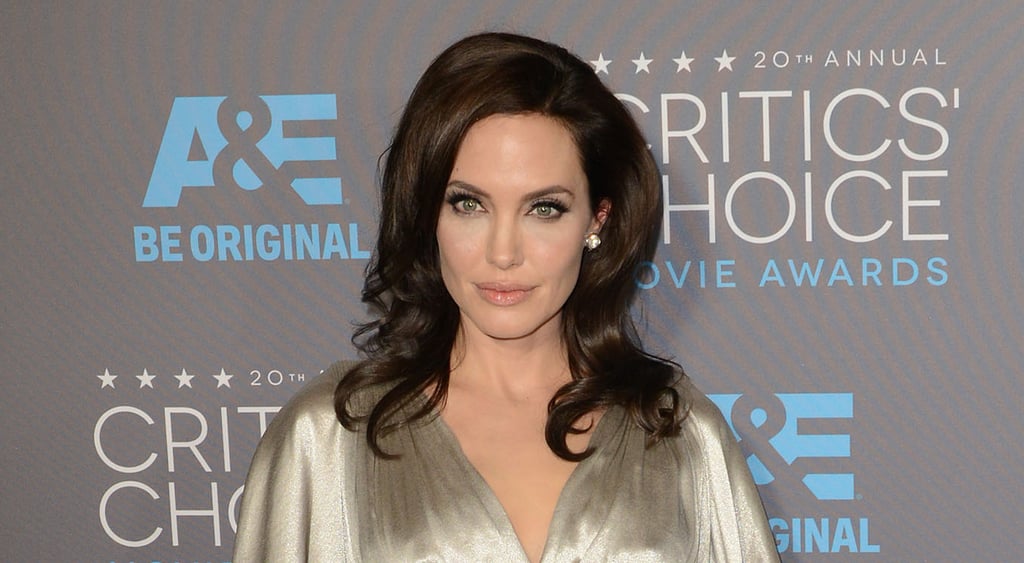 Following an exciting weekend for Angelina Jolie, the actress opened up to Elle about her latest directorial effort with Unbroken. In honour of the DVD release of the film, the mother and humanitarian shared what she learned from Louis Zamperini's life and her artistic need to direct rather than act in movies. Angelina also shared some words of wisdom during the interview, saying, "I do believe in the old saying, 'What does not kill you makes you stronger.' Our experiences, good and bad, make us who we are."
This isn't the first time Angelina has left a mark with her powerful words. She recently wrote a moving op-ed in The New York Times about her decision to remove her ovaries and fallopian tubes in order to prevent ovarian cancer, and over the weekend, she gave a short but compelling speech at the Kids' Choice Awards, saying, "Different is good." Keep reading to see what Angelina thought about her second time behind the camera and then see her, Shiloh, and Zahara have the time of their lives at the Kids' Choice Awards.
On the challenges of making Unbroken: "I tend not to look back and dwell on a project once it is finished. But I do remember how intense the atmosphere was on-set filming some of the tougher scenes [such as] when Louie is being brutalised. It was very moving how always, after those scenes, the actors involved would check [and make sure that] everyone was okay and look out for each other."
On the greatest lesson from Louie's story: "Like many of the greatest human stories, it is about the capacity of regular men and women to rise above adversity. It reminds us never to give up, and that having the spirit to fight is what really matters. It is powerful because it speaks to the potential inside all of us."
On the idea that struggle helps you grow: "I do believe in the old saying 'What does not kill you makes you stronger.' Our experiences, good and bad, make us who we are. By overcoming difficulties, we gain strength and maturity."
On the issues she would want America's media to highlight: "It is not really the nature of the news, but what we do with the information we have. We know more than ever before in history about conflict and injustice happening across the world, but the will to translate that knowledge into pressure and action at a global level somehow seems to be lacking. Time and again, after massacres and atrocities, the world says, 'never again.' But in Syria today, to take just one example, these things are happening with impunity in the full knowledge of the world. We need a greater focus on solutions—not just on information."