Angelina Jolie Promoting Salt in Seoul
Angelina Talks About Being Sexy as She Brings Salt to Seoul!
Angelina Jolie picked her latest black gown for a press appearance in Seoul today to promote Salt. She's country-hopping her way around the world to show off her blockbuster and she spent the last day or so in Japan for a big premiere and photo call. This morning, Angelina spoke to reporters about her project and how she feels sexy as a mother of six children. She said, "I think you feel sexy if you live an honest and bold life. Maybe living life the way I've always lived it had something to do with that, but really, what makes me feel sexy is Brad. He always makes me feel sexy and desirable."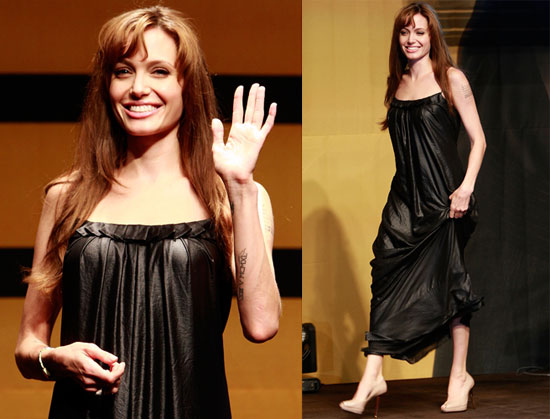 Keep reading . . .