Angelina Jolie Quotes About Working With Brad Pitt 2017
Angelina Jolie Believed This 1 Thing Would Fix Her Marriage to Brad Pitt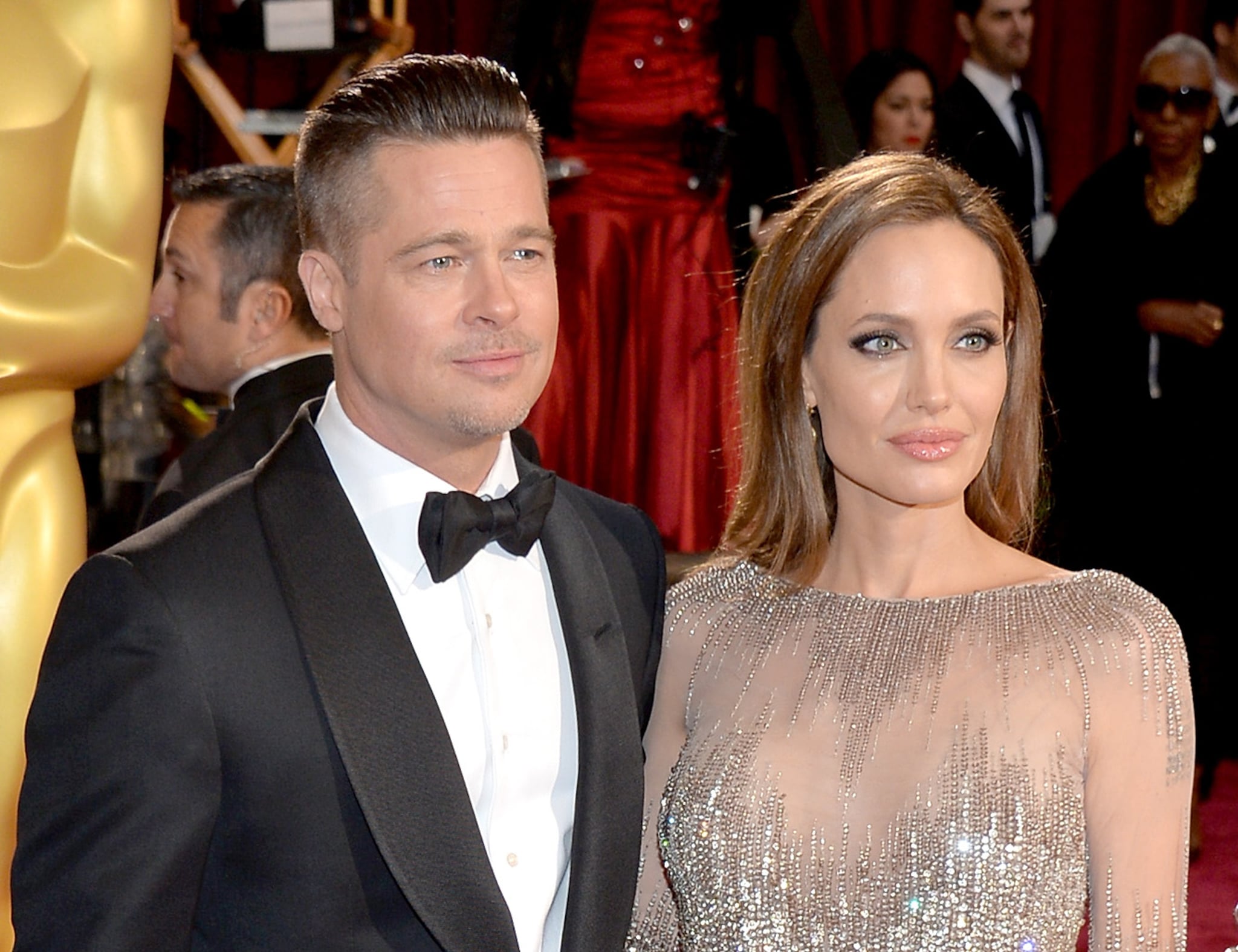 Angelina Jolie and Brad Pitt may no longer be together, but prior to filing for divorce, Angelina thought that working with Brad on another movie would solve their relationship problems. "We had met working together and we worked together well," Angelina recently told The Hollywood Reporter's podcast, Awards Chatter, about working with Brad on 2015's By the Sea. "I wanted us to do some serious work together. I thought it would be a good way for us to communicate. In some ways it was, and in some ways we learned some things. But there was a heaviness probably during that situation that carried on, and it wasn't because of the film."
By the Sea was written and directed by Angelina and is about a couple who deals with serious marital issues after being married for 14 years. Angelina added that the film may have been partially based on the issues she and Brad were dealing with at the time. "It was something that we were dealing [with]. Things happen for different reasons, and things — why did I write that exact piece? Why did we feel that way when we made it? I'm not sure," she said. "A piece of art can be something that's healing or something that's difficult. I don't know. I'm glad we did that film because we did explore something together. Whatever it was, maybe it didn't solve certain things, but we did communicate something that needed to be communicated to each other."
Angelina and Brad first met on the set of 2005's Mr. and Mrs. Smith. While Angelina has previously stated that she and Brad were only "very, very good friends" from the time the movie was done in 2004 until after Brad and Jennifer Aniston split in January 2005, Brad told Rolling Stone in 2008 that his favourite Angelina movie is Mr. and Mrs. Smith because "I fell in love."