Angelina Jolie Takes Shiloh on Lebanon Trip
Angelina Jolie Takes Shiloh on an Incredibly Moving Trip to Lebanon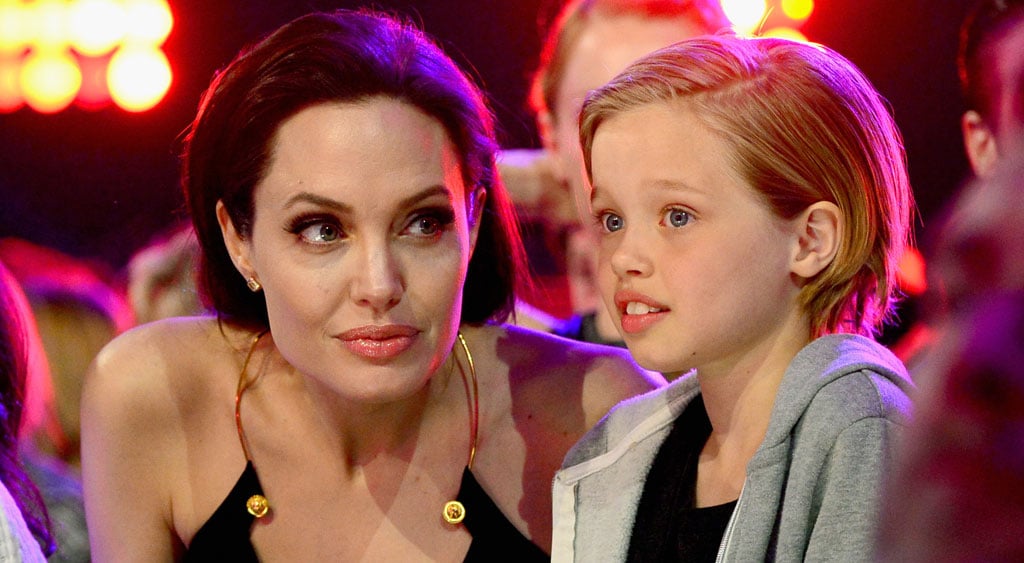 Angelina Jolie is known for her giving heart and charitable work around the world, and now she is passing those traits on to her children. The actress took her daughter Shiloh to Lebanon on Friday to spend time with a 12-year-old Syrian girl named Hala, whom Angelina met a year ago during a trip for the United Nations High Commissioner For Refugees. "Shiloh is very aware that I hold refugee families in high regard and has been asking to come on missions and meet them for many years," Angelina told People magazine. "She had heard about Hala since my last visit to Lebanon, and has been wanting to meet her and her brothers and sisters."
Hala, who has no parents and lives with her five siblings in a tented settlement in the Bekaa Valley, instantly bonded with Shiloh. "It was wonderful that they were able to meet, play together, and make friends," Angelina said. "So many refugees are children. I've often heard them say that the most painful thing is not that they have lost their homes — it is that they have lost their friends." Shiloh and Hala got along so well that Shiloh is already looking forward to the next time they can see each other. "Upon leaving the family, Shiloh asked many questions," Angelina continued. "It is of course hard to explain all of the harsh realities of war and displacement. She said she felt sad, but was happy that she went and is looking forward to the next visit."
The next stop on Angelina and Shiloh's trip was Turkey. They arrived at Midyat Camp on Saturday to mark World Refugee Day with UNHCR High Commissioner António Guterres. They also met with Syrian and Iraqi refugees before joining Brad Pitt and the rest of the family for US Father's Day celebrations on Sunday. In honour of the pair's moving trip, look back at some of Angelina's most inspiring moments, then reminisce about her and Brad's relationship time line.