Ann Dowd Talking About The Handmaid's Tale Season 2
The Handmaid's Tale Star Ann Dowd's Haunting Words About Our Reality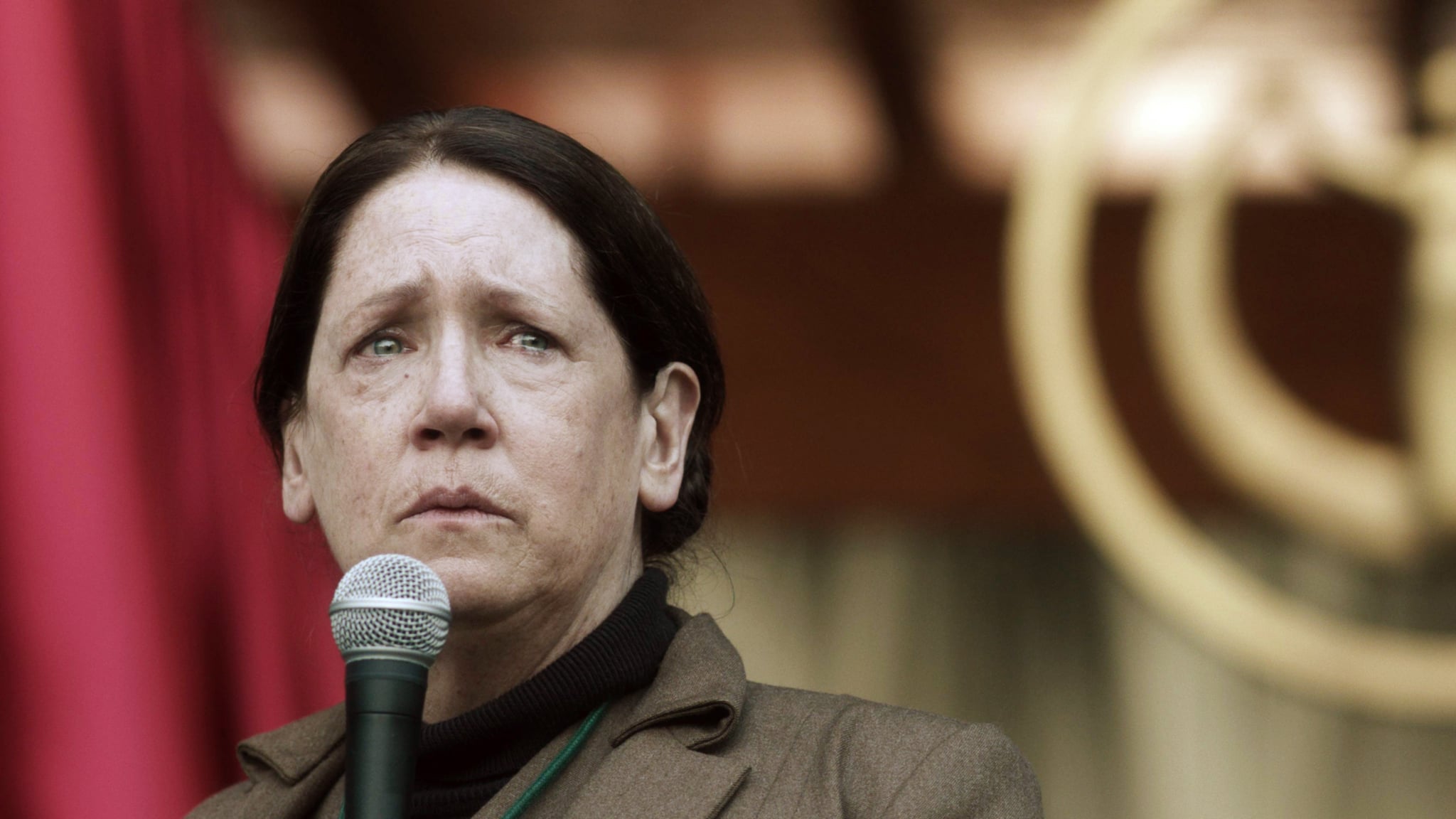 On the Saturday before the Emmy Awards, the BAFTA TV Tea Party livened up the Beverly Hilton in LA. A huge group of this year's nominees emerged for the afternoon, and among them was The Handmaid's Tale star Ann Dowd. Dowd boasts two nominations this year: one for her groundbreaking work as Aunt Lydia on Hulu's smash hit, and another for her guest appearance on The Leftovers (and she just won the Emmy for The Handmaid's Tale). I managed to snag Dowd for a few questions on the event's red carpet, and she had some pretty intense things to say about the second season of The Handmaid's Tale.
If you watched the show, you'll know season one ends with a few pretty insane cliffhangers. Among them is a show of defiance against Aunt Lydia, who has commanded the handmaids to stone Janine, one of their own, to death. They all refuse to follow instructions and instead drop their rocks and walk home in solidarity. It's clear these women have been pushed beyond their limit. But will Aunt Lydia respond with force or compassion?
"That's a great question," Dowd told me. "I think she's going to do some of both. Something tells me she's going to say, 'Excuse me. You missed the boat here, girls. And let me show you exactly how.' . . . I think it threw her in a way she never anticipated. I think she felt she had an iron rule, really." With Aunt Lydia faltering and a slight glimmer of weakness in her hold over the girls, Dowd teased a bit of an uptick in hope for season two.
"Pay attention. Stay alert. Step up. Don't defer."
What else could Dowd tell us about the show's next chapter? "I can say that it's fierce," Dowd teased. "It's terrifying. And it's hopeful." But when it comes to such a gripping dystopia, there's something greater to consider. Even the first season of the show made a salient statement about women's rights in 2017. All along, it's been clear that this could easily happen in reality. The next season will be even more timely and will perhaps make an even bolder statement about the way things are . . . and the way things could be. I asked Dowd what this statement might be. "Pay attention," she said. "Stay alert. Step up. Don't defer. Don't rely on someone else to do the work for you. It's the small steps that add up to the big steps that add up to repression that add up to Gilead. So pay attention."
The Handmaid's Tale will return to SBS in 2018.