Anna Faris and Chris Evans Sign on For R-Rated Comedy What's Your Number?
Anna Faris Adds Chris Evans to Her List of Conquests
Anna Faris and Chris Evans have signed on for the comedy What's Your Number?. Based on the book 20 Times a Lady by Karyn Bosnak, the story follows a young woman (Faris) who hits her "number" quota (read: the total men she's slept with), and thus, revisits her ex-boyfriends to make a relationship with one of them work. Evans is presumably stepping in to play Faris's lothario neighbour who helps her on her search, but I think we can all see where this is going—she realises she doesn't want her old loves and falls for her womanising (but adorable!) friend instead. But hey, that's just my hypothesis.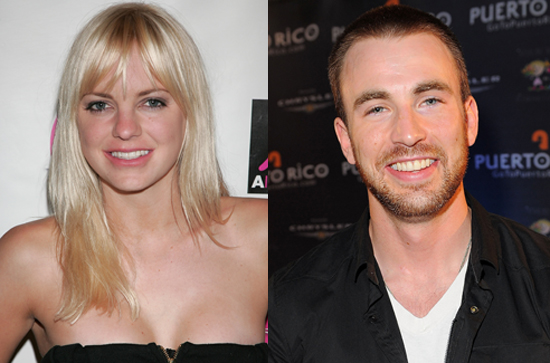 We first heard rumblings about this project over a year ago and since Faris' forte is funny, semi-raunchy scenes, I'm glad to see it finally come to fruition. Granted, the idea of a "number quota" is a little dumb, but I can't wait to see what guys pop up as her past loves. Cue awesomely awkward actor cameos! Have you read 20 Times a Lady? What do you think about Anna Faris and Chris Evans as an onscreen couple?