Apollo Jackson Bachelor in Paradise Interview
Apollo's Heading Into Paradise With "An Open Mind and Heart"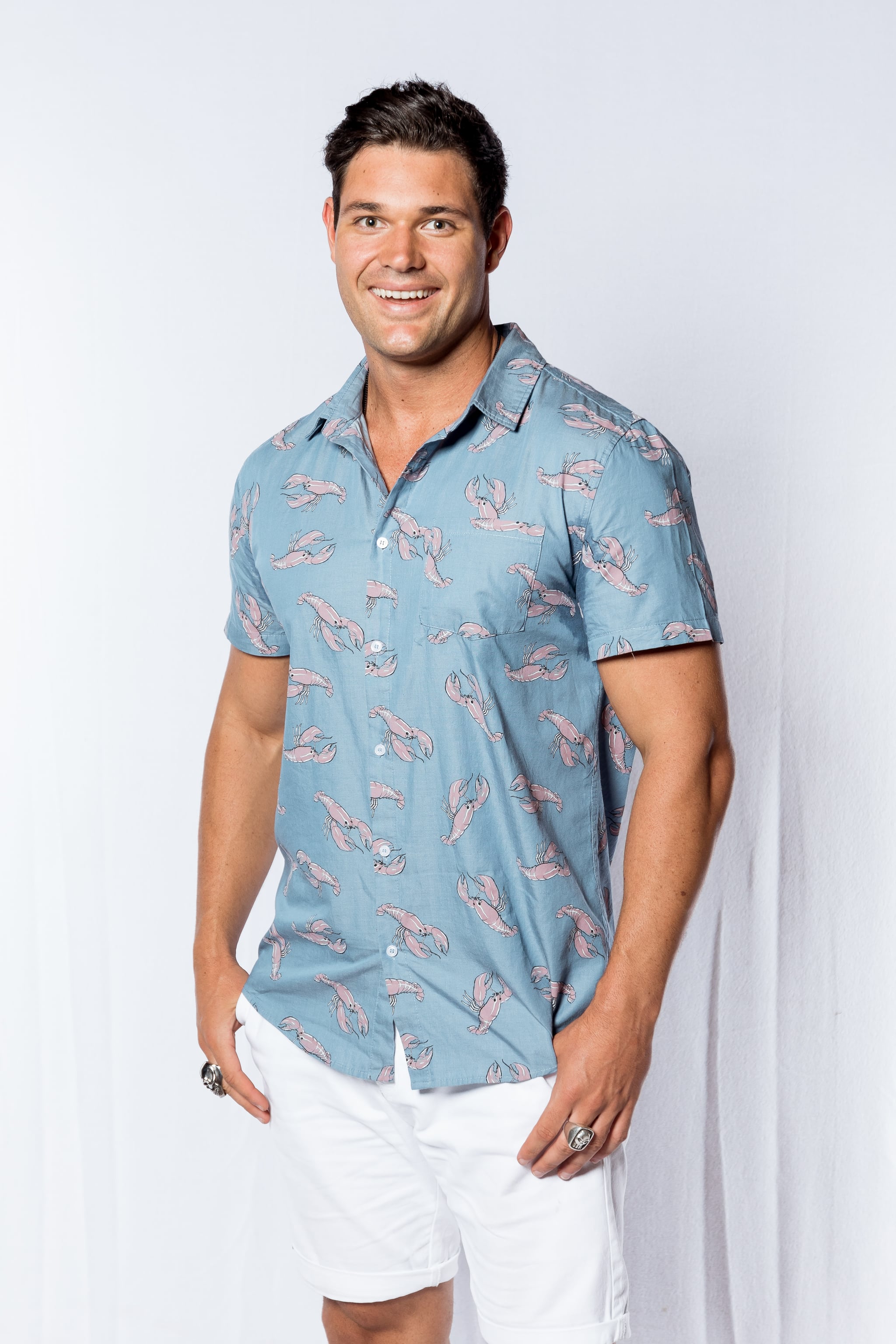 Each time a new person arrives in Bachelor in Paradise, the tides turn. Sometimes for better, sometimes for worse. Either way, the dynamics get a shake up — and we've got a feeling that Apollo Jackson's arrival in Fiji will do more than rock the boat, because who doesn't love Apollo?!
The fan-favourite from Sophie Monk's season of The Bachelorette will grace Paradise on Sunday and the best part is, he's got no idea what to expect. Here's how he's feeling about heading back into the reality TV dating world.
POPSUGAR Australia: How are you feeling about heading into Paradise?
Apollo: I'm pretty excited, I think it's going to be an awesome series. It's going to be completely different to anything anyone's seen before on Australian TV, so it's going to be good and a lot of fun!
PS: What were your initial thoughts about it?
Apollo: I was pretty nervous, just because it was so different. I didn't know what to expect, but I was also pretty excited because of the setting in Fiji — it just seems a bit more of a relaxing place to be able to try and find someone, go on a few dates . . .
PS: Did you go in with the mindset of finding love?
Apollo: Yeah I did, I went in with an open mind and open heart. I didn't know who was going to be in there, really. So yeah, it was all going to be a surprise, I just had to be pretty open-minded.
PS: Coming off the back of Sophie's season, did that play at the back of your mind at all or give you any hesitations?
Apollo: I think if anything, I was a bit more relaxed heading into this one. You have that experience on The Bachelorette before, so it was a mixture of having done the dating show thing before and also a nice, relaxing setting in Fiji.
PS: Anyone you were hoping to see or not see?
Apollo: I didn't have much of a background on many people going in there, I'd only watched a few episodes here and there of previous seasons, so I don't think there was anyone where I was going, oh yeah, can't wait to see them. I didn't really know too much about anyone, so it was just a blank slate for me, which was good.
PS: It must've also been good to hang out with some of the guys, like Jarrod, from your Bachelorette season again in a different setting!
Apollo: It was, it was great, especially since we've all been busy and haven't really seen each other. The boys from our season are absolute legends, so it was great to be able to see them again.
PS: Did anyone impress you?
Apollo: I didn't really have any preconceived notions of people, but Keira's an absolute legend. I didn't know too much about her previously, but she was really, really cool and I'd seen her on I'm a Celebrity before.
PS: You come in when connections have already been made. What was the reception like?
Apollo: I felt like it was pretty welcoming when I came in. It was a good reception, they made me feel heaps more comfortable than I was, because I was a bit nervous going in!