Ariana Grande Made Honorary Citizen of Manchester
It's Official! Ariana Grande Is an Honorary Citizen of Manchester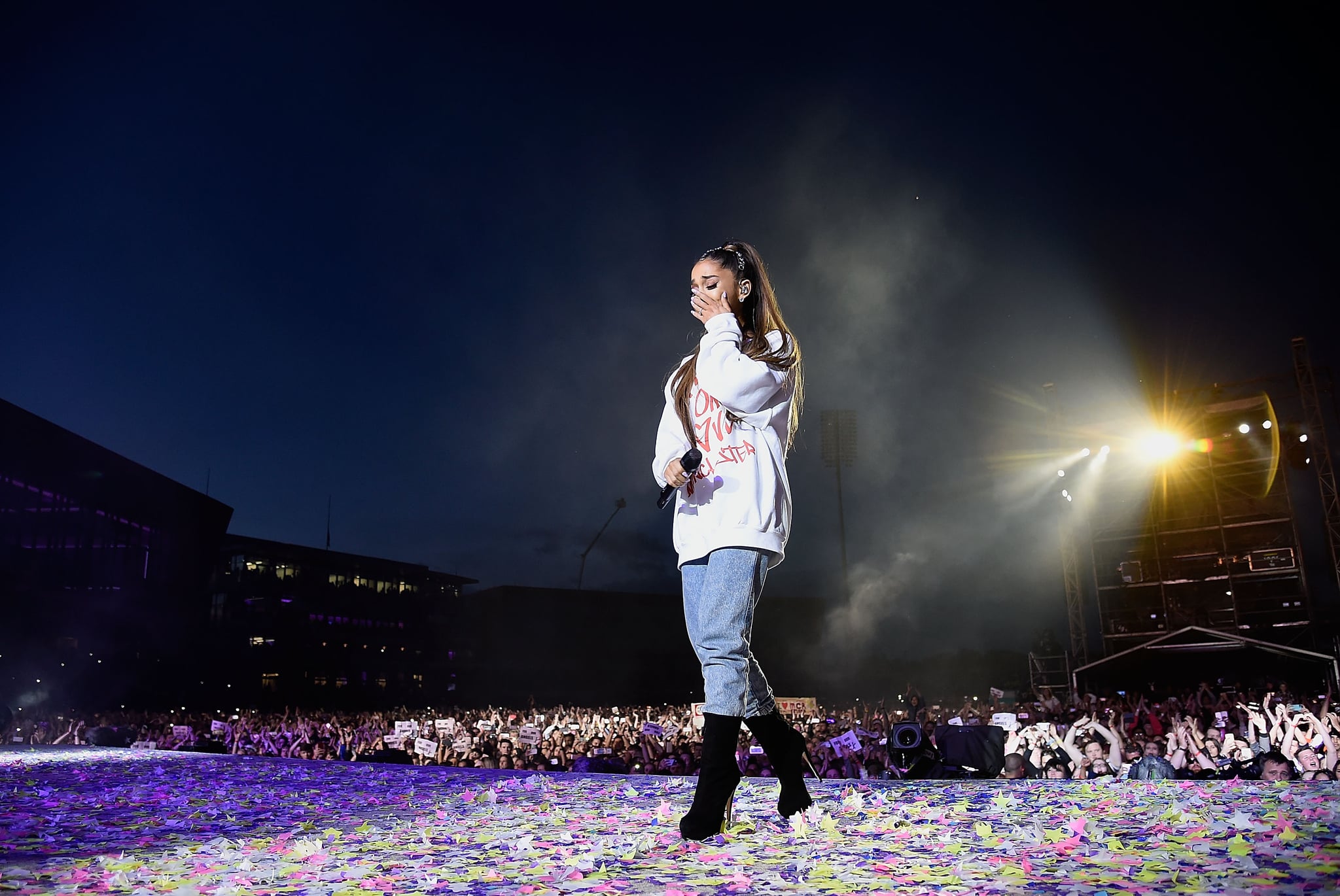 It was the events of May 22 in Manchester that saw Ariana Grande's Dangerous Woman Tour in the news for all the wrong reasons. A terror attack following her Manchester Arena concert left 22 people dead, dozens more injured and the world speechless.
In the weeks after the tragedy, Ariana Grande assembled her musician friends and organised the One Love Manchester benefit concert. This week, her efforts to help raise almost $5 million for the victims of the bombing through the benefit — that saw artists like Justin Bieber, Miley Cyrus, Coldplay and Robbie Williams perform alongside her — earned Ariana the title of honorary citizen of Manchester.
Councillors from the Manchester City Council voted unanimously to recognise Ariana for her outstanding contribution to the city.
Council leader, Sir Richard Leese described Ariana as "A young American woman for whom it would have been understandable if she never wanted to see this place again. But no — instead she, as an artist, a performer, was determined that she would not perform again until she had returned to Manchester to perform," he said.
"In doing so, she brought comfort to thousands, she raised millions for the We Love Manchester Emergency Fund and became the first patron of that fund. And that's why I propose that Ariana Grande is made the first honorary citizen of the city of Manchester."
Congratulations to Ariana!