Arrested Development Returning to TV Before Being Made Into a Movie
Arrested Development Is Coming Back to TV!
Fans of Arrested Development have been teased with the promise of bringing the Bluths to the big screen for years, but maybe it was worth the wait. Creator Mitch Hurwitz announced over the weekend that he's planning to bring Arrested Development back to TV before it becomes a movie. The short season (9-10 episodes) is already being shopped around to the likes of US networks Showtime and Netflix, though it's still unclear when all of this awesomeness will actually take place. (According to Jason Bateman, it could be slated for an early 2013 release.)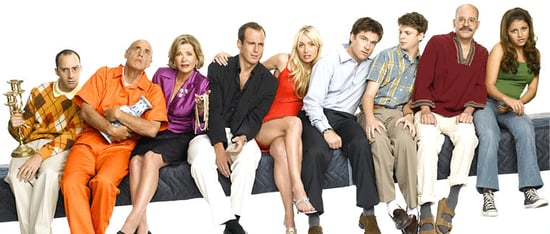 Having a TV season is the perfect way to get fans primed on what's been happening with the many quirky Bluths in the past few years before the movie dives right into it; the current plan is to have each episode focus on a different character. A movie would have been epic in and of itself, but getting ten additional episodes of the show is like a dream come true for fans of the cult hit. Fans of Arrested Development: are you still pumped about hearing updates about the projects, or are you over it now?