Arthur Trailer Starring Russell Brand, Jennifer Garner and Helen Mirren
Arthur Trailer: Russell Brand's Just a Big Kid at Heart
Hollywood remakes make me cringe more often than not, but this trailer for the new incarnation of Arthur is a pleasant surprise. Russell Brand stars as a more charming — and by all appearances, less alcoholic — version of Dudley Moore's classic character (he's not obnoxious as much as he's just immature). Arthur is the heir to a billion dollar fortune, but to pocket the cash, he has to marry Susan (Jennifer Garner). Since he doesn't love the psycho sex kitten, he sets out to stand on his own two feet with his nanny (Helen Mirren) in tow.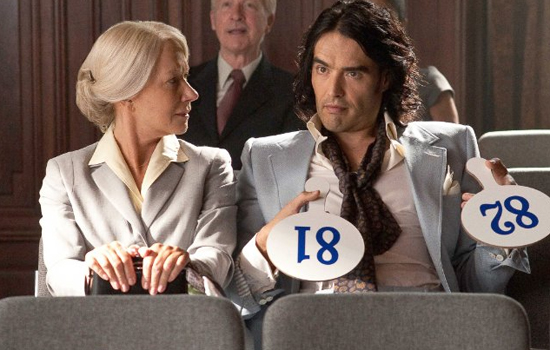 The sweet relationship between Brand and Mirren is one of the things I love most about this preview, but I'm also excited to watch Garner do more broad comedy. I may be going out on a limb here, but could this be one of those rare cases where the remake is as good as the original? Take a look and share your thoughts when you read more.
Click to see the trailer!