Australian Rebel Wilson To Host 2013 MTV Movie Awards
Rebel Wilson to Host 2013 MTV Movie Awards!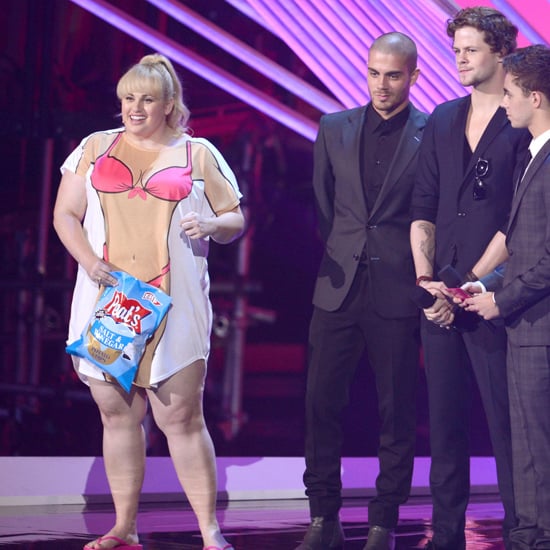 Talk about world domination! Australian actress and comedian Rebel Wilson — you can get to know her better right here — has just been announced as the host of the 2013 MTV Movie Awards! Rebel, pictured above on stage at the 2012 MTV Video Music Awards in early September, will be the first female to host the show in six years. The announcement came via a funny video posted on MTV and comes after huge year for Rebel: She stole the show in Bridesmaids, and has since starred in major films Bachelorette and What To Expect When You're Expecting. Her latest role in Pitch Perfect was won with the help of Lady Gaga, who has since revealed she is a massive fan of the Aussie star. We can't wait to watch Rebel bring her own brand of humour to the show, which will be broadcast in Australia on April 15.