Australian Survivor Pia Miranda Interview
Champion Pia Miranda on How She "Played Like a Fan" on Australian Survivor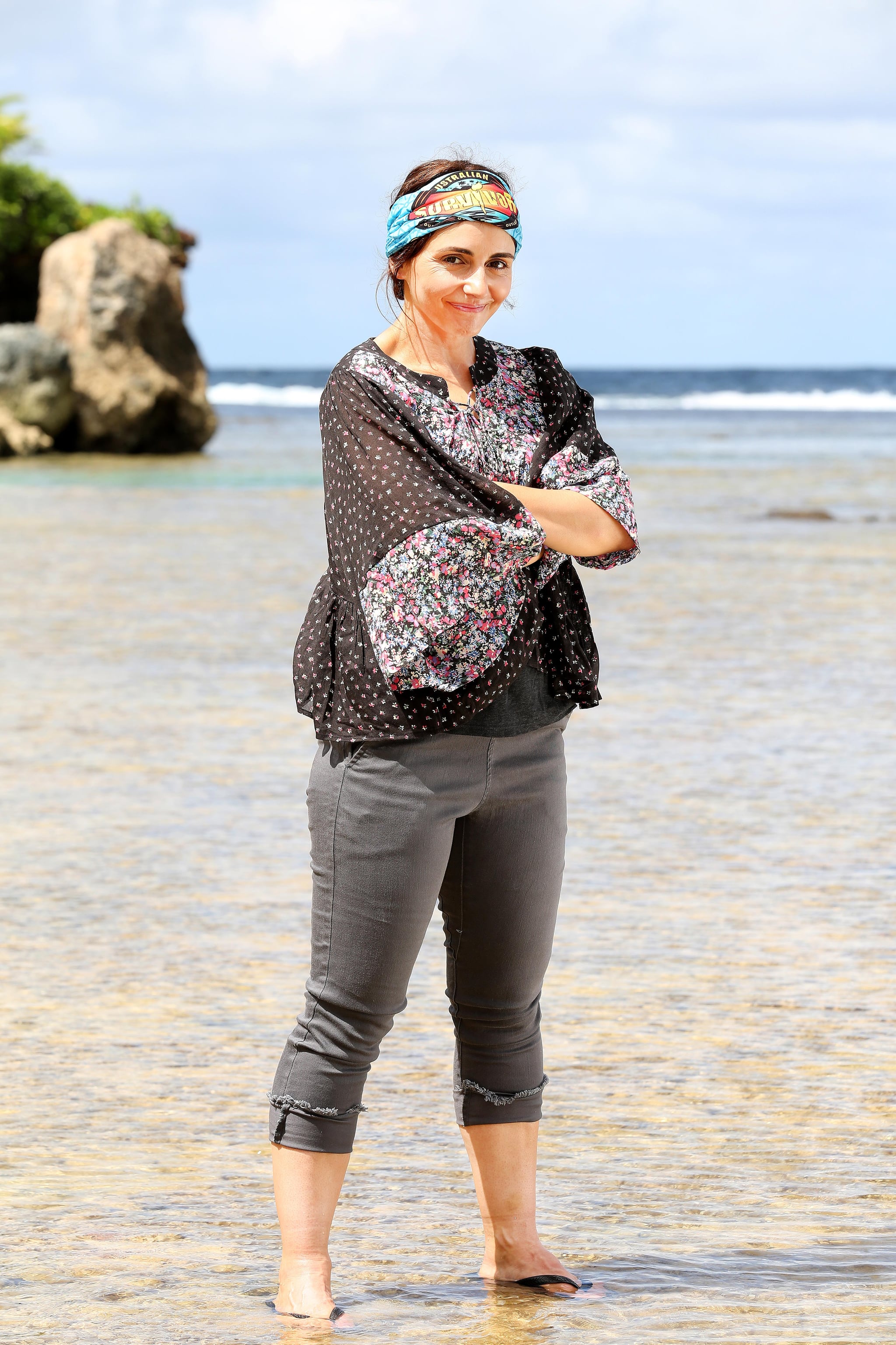 Pia Miranda got her big break when she starred as the iconic Josie Alibrandi in the classic Aussie film Looking for Alibrandi. But, it seems we're set to see a whole new side of the actress when she hits our screens again as a contestant on Australian Survivor: Champions v Contenders. The self-confessed "massive" Survivor fan may be on the Champions tribe, but she says she's certainly prepared to "play like a fan" out on the island. Below, she chats her love of the game, how she prepared to play and what viewers can expect from the season.
POPSUGAR Australia: Hey Pia! I was so excited when I heard that you are a big Survivor fan, especially since people on the Champions tribe aren't always. Can you tell us a bit about your relationship with the show prior to playing?
Pia: I've always been a big fan! I've watched it since it started in 2000 and haven't missed a season, it's definitely one of the great loves of my life. I just truly love Survivor so much, and didn't think I'd ever get the opportunity to play. I'm not really the kind of person who ever thought they'd end up on a reality TV show, but I think Survivor is really different. When the opportunity arose, I just felt like I couldn't say no, given I've been sitting on the couch for 20 years saying I could win. It was like, now's my chance.
I definitely agree, among big fans there's often a concern that Champions aren't going to play because they're not fans, so when I made the decision to go in, I made the decision to play hard. I thought, I'm not going to go in and take someone's place if I'm not going to play, because I love and respect the game too much. I just went in thinking, I'm a fan, and I'm going to play like a fan, not as an actress going in as a Champion.
PS: Wow, I can't wait to see how it all plays out! What did you do to prepare for going on?
Pia: Well I do a lot of yoga anyway, so I kept up the yoga, and also ran and swam a lot. I probably should have done more weights, I think sometimes I forgot that the Australian challenges are very physical compared to the American version, so I could have done a few more weight sessions. I did go in pretty fit, but then I just pigged out for three weeks prior to going on and got pretty fat!
PS: I feel like the challenges on a Champions v Contenders season are particularly hectic given around half the Champions tribe are or were professional athletes . . .
Pia: Yeah, that was definitely confronting for me. You go into the game with an idea of how you're going to play, but then I walked in and saw that 80 per cent of my tribe were professional athletes, so I really had to switch things around in my brain. I thought to myself, if I'm not careful they're going to eat me alive, so how do I survive this situation? So from day one . . . it was on for me! [Laughs]
PS: On that note, what was your strategy going into the game?
Pia: Generally as a fan, I think people who play a quieter game in the first week or two tend to do well. You just hope there's going to be someone crazy or someone who does something stupid so they put a target on their back. So that was my strategy, but when I looked at my tribe I realised that if we lost immunity, I might be a target just for not being an athlete. So it was then I realised I had to switch it up, and play from pretty much day one.
PS: Ooh, the intrigue! As a fan, what surprised you about the experience?
Pia: This is going to sound really cold, but I used to get surprised when people would cry. [Laughs] I'd be like, what's wrong with you, it's just a game! But from day one it's like you're cold, you're hungry and you don't know when you're going to see your family again, so your emotions become really raw. I think that's what mainly surprised me, the fact I thought it was a lot tougher than I clearly am.
PS: Did your tribe mates already know who you are upon first meeting? What was their perception of you, from what you could gather?
Pia: I mean I'm not sure, I'll have to wait to see what they said behind my back! I think some of them knew who I was, and some of them I knew and some I didn't, so it was mixed. But definitely all of the sports people knew each other, and that was a given, but the rest of us were slowly introducing ourselves and trying to find out who we could mesh with.
PS: What can viewers expect from this season in general?
Pia: I think this season is really interesting. Honestly, I think the Contenders are a really exciting bunch. There's a few people on that tribe who are just great TV and great personalities. I think there's a lot of potential in the Champions, because Champions are more well known, but I think it's the Contenders who are really going to be exciting, and put a lot of colour into the game.