Australian Weekly Magazine Round Up for March 19th 2012 With New Idea, Famous, NW and Who
Which Magazine Will You Be Picking Up This Week?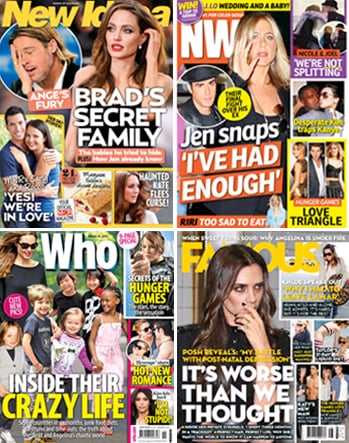 To kick off the working week, we've rounded up the weekly magazines on sale now to catch up on all the latest celebrity and entertainment news. In New Idea there are reports that Angelina Jolie is fuming over news that Brad Pitt's sister had adopted two children, making her feel left out of the inner family circle, while NW says that Jennifer Aniston is believed to be calling it quits with Justin Theroux due to fights over his ex. Who zones in on another aspect of the Jolie-Pitt clan, discussing their family life and raising kids while Famous reveals that Victoria Beckham is rumoured to be suffering from post-natal depression after the birth of baby Harper. Which magazine will you be picking up this week?