Australian Weekly Magazine Round Up for March 5th 2012 With New Idea, Famous, OK and Who
Which Magazine Will You Be Picking Up This Week?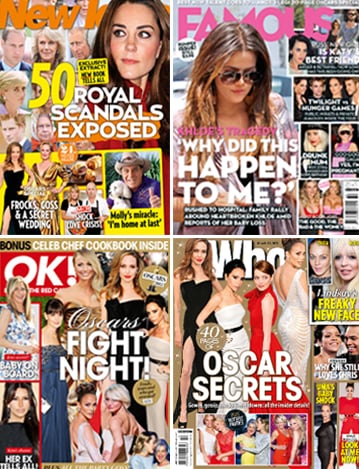 To catch up on all the latest celebrity and entertainment news this Monday morning, we're taking a flick through the weekly magazines on sale now. New Idea shares 50 scandals that have occurred within the royal family over the past 100 years, including the question of Prince Harry's paternity, while Famous magazine reveals that Khloé Kardashian was rushed to hospital, with reports that she may have suffered a miscarriage. Both Who and OK! take a look at all the 2012 Oscars action — Who's got all the gowns and insider info, and OK! focuses on the tears and behind-the-scenes drama. Which magazine will you be picking up this week?