Avatar Is the No. 2 Top-Earning Film of All Time, James Cameron Wants a Sequel
Do You Want an Avatar Sequel?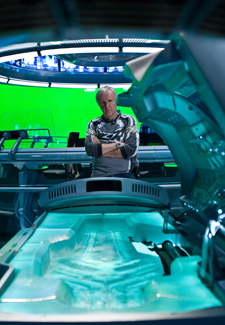 The latest rumoured box office tally is putting Avatar in the No. 2 slot as the highest grossing film of all time — only behind James Cameron's other pet project, Titanic (though it seems you're all undecided on which you prefer). With such financial success, Cameron looks set to get his wish for a sequel and possibly even a third.
But is that a good thing?
Cameron himself has said that any follow-ups won't take nearly as long as the original (whew!) now that the technology has been developed, but sequels are all too often disappointing. Avatar has received so much hype this time around, could a second film possibly live up to the first?
On the other hand, one of my complaints about the film was that the story wasn't fleshed out enough, and another entry in the saga would give Cameron the opportunity to develop the characters even further. So, what are you feelings on the subject?