Avatar Surpasses Titanic as the Highest Grossing Film of All Time Worldwide
It's Official: Avatar Beats Titanic as the No. 1 Grossing Movie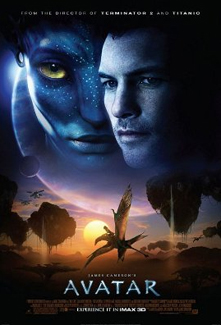 Break out the bubbly, James Cameron! For those of you who saw Avatar a second (and third) time at the cinemas, your fandom has taken the film all the way to the bank. Following its sixth consecutive week as No. 1 at the US box office, Avatar has surpassed Titanic as the highest grossing film of all time worldwide.
The sci-fi phenomenon broke foreign records on Saturday but was still shy of Titanic's global earnings of $US1.242 billion. That is, until now. The latest tally is $US1.292 billion, outdoing its predecessor (so much for our heated "which is better" debate). It seemed only a matter of time before Avatar came out on top, and the film will only continue to rake in money as hype—and awards season—rages on.
Now, the only question is—when's the sequel?