The Avengers Full Trailer
3 Reasons Why the New Avengers Trailer Is the Best One Yet
It seems like we've been waiting for The Avengers forever, but the Apr. 25 release date is finally on the horizon! We've already seen pictures from the movies and a couple of teasers, but now we've got a full-length trailer, and it's the best campaign for the film to date. Here's why: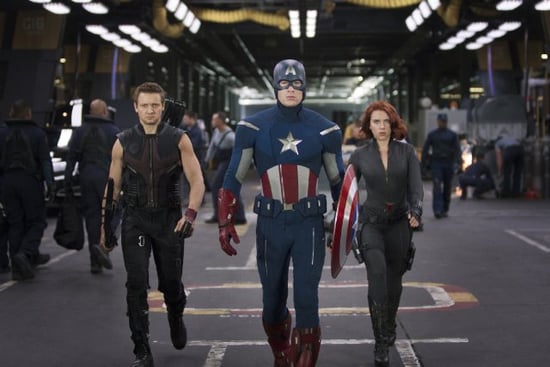 All of the characters get the spotlight. Past trailers have been heavily focused on Robert Downey Jr.'s Tony Stark (not that we're complaining) or haven't shown much of Mark Ruffalo's Bruce Banner/The Hulk. This is not the case with the latest preview: all of the characters are highlighted and get a few quips in, which gives us a good idea of who the heroes are individually as well as what they're like as a team.
We get a feel for the group dynamic. Since this is the longest trailer we've seen, we get a better idea of the trajectory of the film, as the heroes join together to take down Thor's brother Loki. Instead of just seeing snippets of the characters squabbling or fighting alongside each other, now we see how Nick Fury and Black Widow round up each of the Avengers and bring them together — despite some intergroup rivalry.
The action scenes look awesome. Sure, we've seen some of the explosions before, but now they're bigger and better. Plus, seeing the futuristic machines that are causing world destruction has a much stronger impact when the scenes are woven in with ample dialogue and character introduction.
Now that we've briefed you on why you need to watch the trailer, check it out after the break.