BTS on Ellen 2017
The BTS Boys Are on Ellen This Week! Watch the Sneak Peeks Here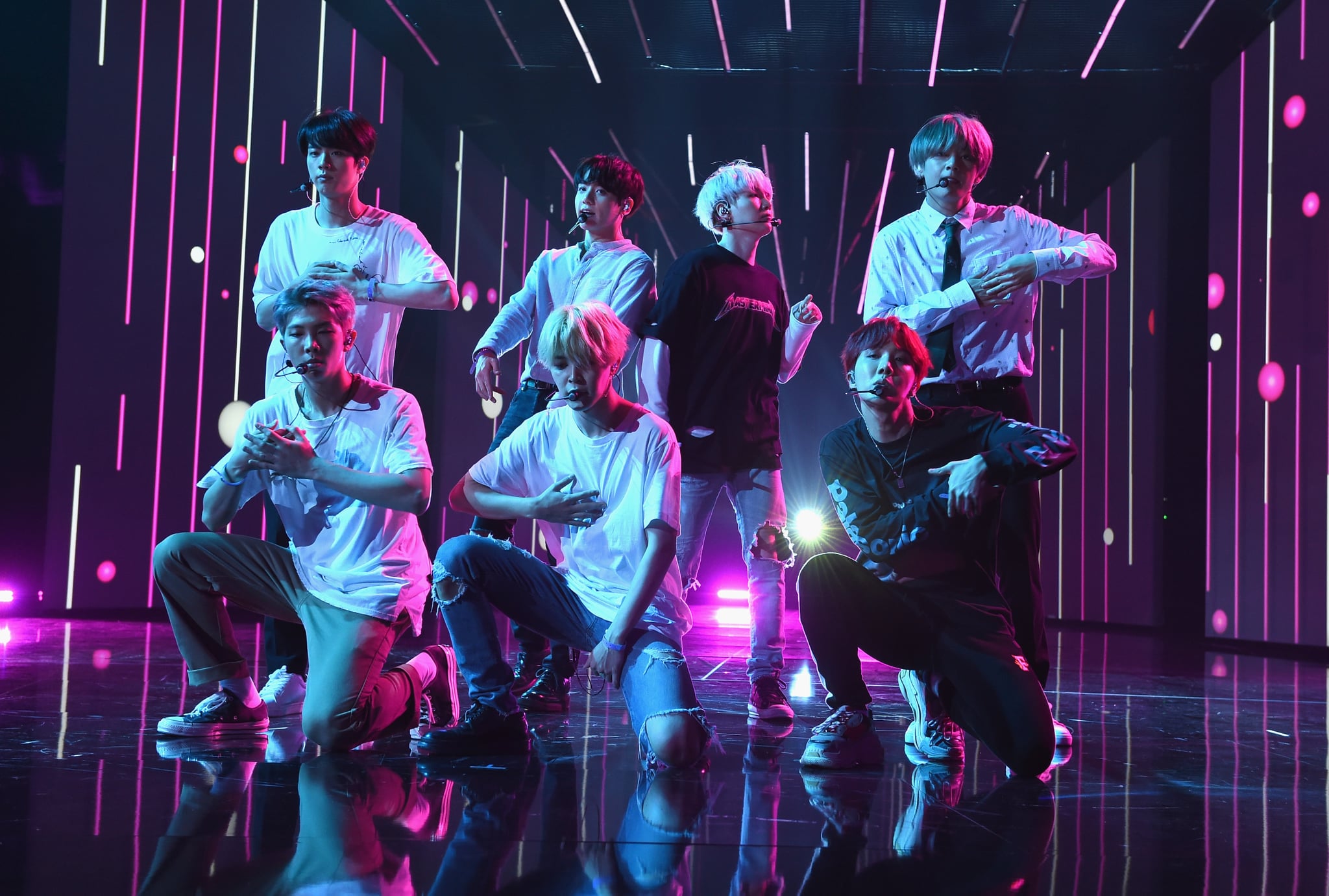 South Korean pop sensation BTS is rapidly taking the world by storm — did you catch their AMAs appearance on November 20? — and now they've capped off an epic week in the States with an appearance on The Ellen Show.
With a translator on hand in case of any miscommunication, the guys were incredibly sweet and charming, and seemed somewhat bemused by the effect they're having on their millions of fans.
As Ellen pointed out, the fan hype around BTS is crazy right now — their popularity almost eclipses that of One Direction in their heyday and we can only imagine this is what it was like when Beatlemania hit in the 1960s. While their full interview on Ellen won't air until tomorrow, we've got a sneaky little peek at how it went. Watch below!
You've never seen anything like this. BTS. Tomorrow. @BTS_twt #BTSxELLEN #BTSARMY pic.twitter.com/tHeP02OZBy

— Ellen DeGeneres (@TheEllenShow) November 26, 2017