The Bachelor 2017 Semi-Final Episode Recap
It's Bachelor Finale Week! Here's Every Moment From Wednesday's Episode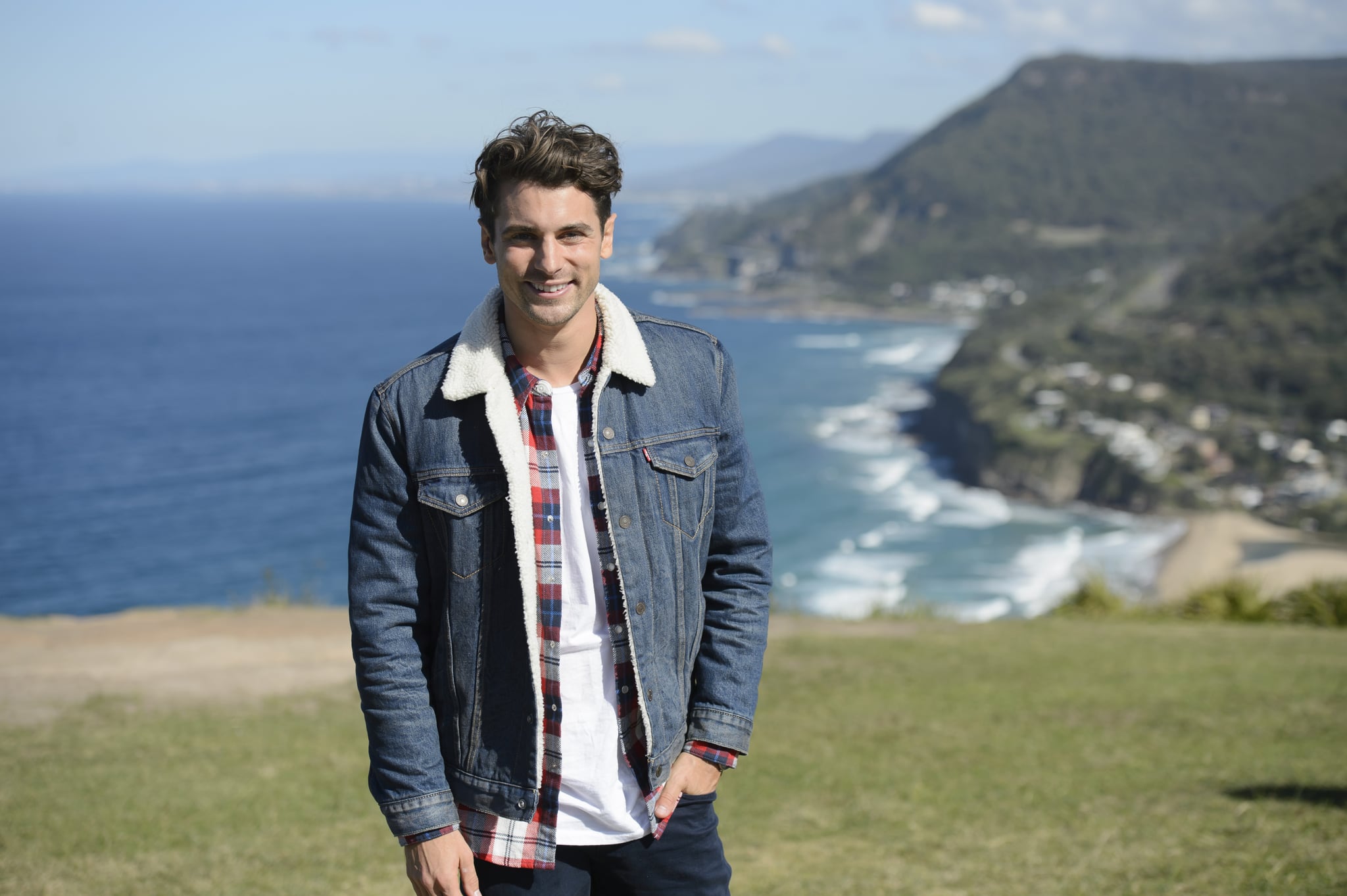 The talk of most towns this week? Who's going to receive Matty's final rose. We're down to the final three — Elise, Tara and Laura — at this point, and as we saw from hometown week, every single girl has their own special connection with him. Tonight marks the last round of solo dates Matty will have with the girls before the final two go on to meet his family, so they've got one last shot in attempting to win his heart. Here's what's going down!
7:32 p.m. Thanks for blessing us with more gratuitous surfing shots of Matty, Network Ten. Haven't seen those since um, the premiere episode.
7:34 p.m. Super solid final three though, IMO. Good job Matty.
7:35 p.m. First date of the night goes to Laura. She says her biggest struggle out of all of this has been that she hasn't been fully able to let Matty know her *true* feelings for fear of being hurt.
7:37 p.m. Matty is taking Laura for a drive in this super fancy, vintage car. Anyone got word on where this amazing place is?!
7:38 p.m. Oh, and they're going paragliding! A hark back to their previous date, which involved a similar adrenaline-filled activity, skydiving. This looks incredibly fun but also incredibly terrifying at the same time.
7:40 p.m. My biggest fear with all this paragliding stuff is not being able to land properly. I've seen too many horror GIFs. Just me?
7:47 p.m. Matty and Laura escape to a little waterfront bench to drink champagne and chat. They debrief on her hometown date, and reminisce on their times together, like that time Matty drew a pretty terrible picture of her on their first date. He then whips out a new and improved portrait of her and she LOVES it.
7:50 p.m. (There's no way he drew that portrait but okay.)
7:52 p.m. Laura begins to open up about her feelings. She says she'd rather lay it all on the line for him than walk away without him knowing how she feels. When she said "she wants this" during the hometown date, she wasn't kidding, and admits to falling in love with him. This is obviously, much appreciated by Matty, although "unexpected".
8:01 p.m. Next up, Elise, who really has been the dark horse of the season. Matty arrives on a train, they have a passionate embrace. Matty tells her how much fun he had meeting her family. Elise tells him about her mum's approval and how her mother is all for her opening up to Matty. Don't be scared of rejection! Tell him how you really feel!
8:04 p.m. They seem to be kissing a lot on this date, ey?
8:06 p.m. Matty and Elise turn up to a romantic campfire. Matty remembers what she said on their first date, that she "doesn't fall for people easily." Elise is weighing up how this could very well be yet another unrequited love situation. Soon enough though, the conversation comes back to how much they have in common and share the same *core values*.
8:08 p.m. Elise says she definitely knows when she's fallen for someone, and that her feelings for Matty have changed since hometowns. "I can see a future with us, and yeah, I am falling in love with you." Ding, ding, ding!
8:13 p.m. It's Tara's turn! She says she really enjoyed their hometown date and found it tough to say goodbye.
8:16 p.m. Tara's reaction upon seeing their seaplane: "Aw, SICK! Matty and a seaplane." (That's why we love her.)
8:18 p.m. Tara is her usual fun-loving self that still keeps making Matty life. "Hi Bondi. Hi Manly." She's like the gift that keeps on giving. She says she has never gotten along with a guy as well as she does with Matty.
8:20 p.m. They switch to another impressive mode of transport, a yacht. Tara tells him that despite her joking around all the time, she really does care about him, and "doesn't want these people in the picture anymore. I want you all to myself."
8:32 p.m. Matty and Tara talk about how much they miss each other when they're apart. Matty says a future with Tara would be "full of laughter, without a care in the world." He loves how he can just be a big kid around her. Tara says she can't fault anything when they're together and could live quite happily with him. She alludes the potential of falling in love with him, but there's no declaration of love à la Laura or Elise.
8:37 p.m. Eeee it's the final cocktail party! Matty is naturally, nervous about breaking the bad news to one of the girls.
8:39 p.m. First rose goes to . . . Laura! Matty is taking lots and lots of deep breaths. He hands his second to Elise.
8:40 p.m. NO, TARA! NOOOO.
8:42 p.m. Matty walks Tara out. Is he about to cry?! He sounds like he's on the verge of tears while telling her how amazing she is.
8:43 p.m. *chants* Tara for Bachelorette! Tara for Bachelorette!
8:45 p.m. So that leaves Elise and Laura for the final. Who's it gonna be?