The Bachelor Australia 2014 Couple Blake and Sam Split
It's True: The Bachelor's Blake and Sam Have Split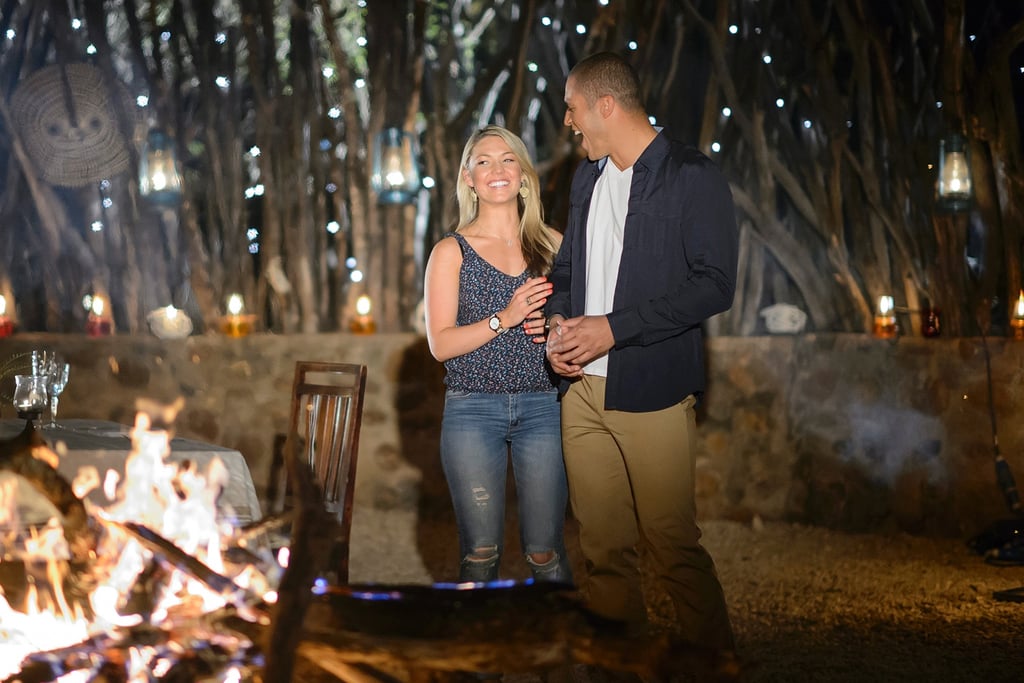 Well, that's the end of the fairy tale. It's been confirmed that Blake Garvey and Sam Frost have split, not even 24 hours after their dream engagement in South Africa aired on TV during the finale of The Bachelor on Thursday night. A statement from Network Ten said it was Blake who ended the relationship:
Network Ten can confirm that Blake and Sam have sadly ended their engagement. When Blake proposed to Sam in South Africa, he did so because he had genuinely fallen in love with her. He was excited to start a life with Sam and was very much looking forward to their future together.

Unfortunately, not all relationships are meant to be, and feelings invariably change. Once Blake returned to his everyday life, he realised that they both wanted different things from a relationship and had different priorities. Blake has the greatest love and respect for Sam, but has made the difficult decision to end the relationship.
Before this statement was released, it was reported by several media outlets that Sam had been the one to end the relationship after watching footage of Blake profess feelings of love (or similar) to the other girls on the show.
Sam, who along with Blake, runner-up Lisa Hyde and second runner-up Louise Pillidge, was banned from conducting media interviews this week, posted a tweet on Twitter that seemed to confirm it was Blake's decision to end things. She wrote, "People need to stop asking why we broke up. Trust me, I'm just as in the dark as you all are.. Blake is the one calling all the shots here."
People need to stop asking why we broke up. Trust me, I'm just as in the dark as you all are.. Blake is the one calling all the shots here.

— Sam Frost (@fro_001) October 3, 2014
The media blackout led to plenty of speculation about what happened to the couple, with a split being top of the conspiracy theories. There was also a rumour that Lisa was pregnant with Blake's child, but she shot down that rumour with an Instagram post this morning.
We also speculated that the media blackout could have been due to a magazine securing a big interview with Blake and Sam, and that appears to be the case, with Woman's Day announcing they have the only interview of what went wrong in their next issue, which is out on Monday.
As for Blake and Sam's movements, it's been reported that Blake was in Brisbane on Thursday night, the night of the finale, with Sam nowhere to be seen. That was probably because she was in Melbourne, and is apparently dealing with the heartbreak by partying with girlfriends, a group that includes some of the bachelorettes and former Big Brother housemate Tully Smyth. Sam will also get to keep the three-carat diamond engagement ring from BUNDA, which is worth $58,000.
Blake and Sam's short-lived romance is in stark contrast to last year's winning Bachelor couple, Tim Robards and Anna Heinrich, who recently celebrated their one-year anniversary and have moved in together.