The Bachelor Australia 2014 Elimination Interview: Chantal
The Bachelor: Chantal Says Her Relationship With Blake Was "Purely Platonic"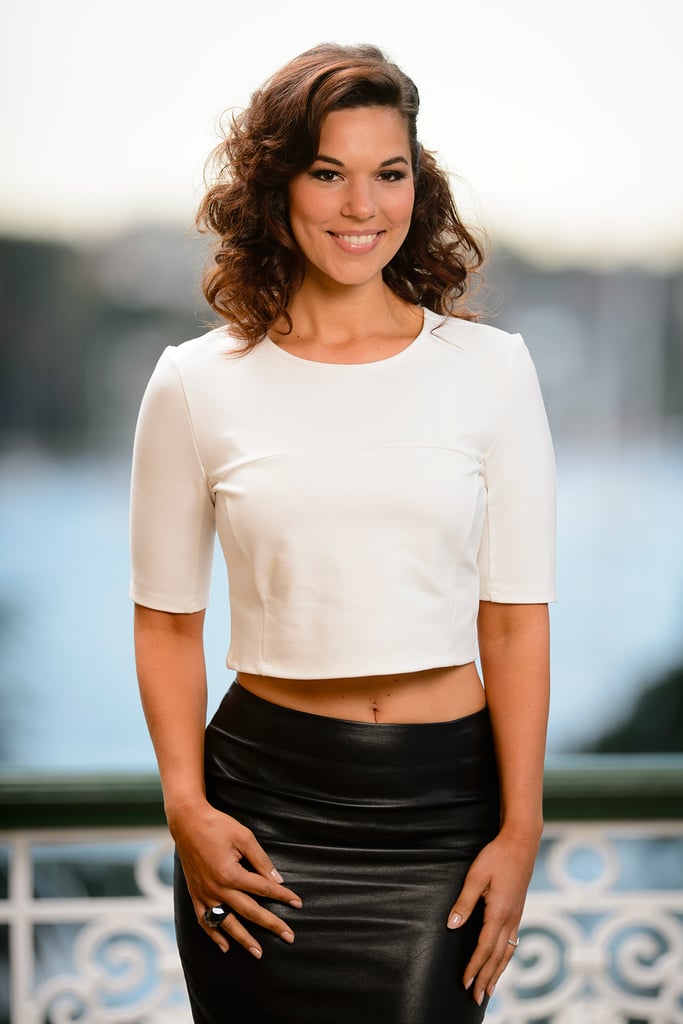 When you're on The Bachelor and end up spending most of your time waiting for the main guy to ask you on a date, well, you probably know something's wrong. That was the case for Chantal, who had scored one romantic date with Blake but spent more time wondering when they'd go on a second one. And the way he let her go at the end of Thursday night's episode wasn't ideal, either — instead of a regular rose ceremony, the cocktail party was a masquerade party, and Blake distributed roses throughout the night by calling the girls separately. In the end it came down to Laurina and Chantal, and Blake decided it was the end of the Bachelor road for Chantal because he didn't feel a spark with her.
Chantal seemed to keep a level head throughout the whole process, and even became a narrator figure on the show because she speaks so well. She even demonstrated her influence among the girls when she approached Blake at the cocktail party on Wednesday night's episode to tell him the girls felt as though he'd already chosen Jessica, based on his behaviour around her on group dates. We caught up with Chantal this morning to talk about how her relationship ended up with Blake, how she stayed sane in the mansion, and who she wants Blake to end up with.
POPSUGAR Australia: Last night's group date was quite funny.
Chantal: Yeah, that group date was a laugh. It was really good to get in the Kath & Kim gear, and Jess and I had a bit of fun with it. The sad part was the emotional farewell. It was definitely emotional, and it was emotional watching it. It was a bit of a rough night, that one!
PS: How do you feel about the way you were let go?
Chantal: I felt as though the masquerade was like a prom date gone wrong. I would have loved to have gone at a rose ceremony. It was very confronting and humiliating, sitting around waiting for someone to come speak to you, and give you a verdict as to whether you're staying or going. The night was long and it was quite emotional, because I'd been there for 10 or so weeks by that point in time. I had such strong bonds with the girls, and I'd been waiting for a second date with Blake, but unfortunately my fate was sealed and I was sent home!
PS: It did look like a very sombre night, and a bit weird.
Chantal: It wasn't much of a masquerade ball, unfortunately. The idea was there, but, you know, it's the rough end of the stick now. It's business time, and everyone had emotions invested in Blake, and the journey. At the end of it we knew someone was going to be going, and that it was going to be one of our friends. It's tough; it's not easy.
PS: Did you get to say goodbye to the girls?
Chantal: Yeah, when I was interviewing with the producers after I left the house, I was asking adamantly, "I need to go in and say goodbye to the girls." So I was very lucky that they allowed me to do that. I walked into the kitchen and gave them all a big hug, and cried a little more with them, and then I was sent on my way. It was really lovely to say goodbye to them.
PS: I loved all the girls saying, "I don't get it," when Laurina returned with a rose.
Chantal: Laurina is a very intriguing individual, and she's an incredible woman. I feel as though Blake is definitely quite interested in her; I think he's really trying to work out who she is, and what she's about, to see if they can form a connection. Because let's face it, she's incredibly gorgeous, and she's quite a cool, funny and amazing woman. I was quite close with her in the house. It was nice to see that they expected me to come back into the room. I guess I was a little bit like a mother hen in the house towards the end of it. I really did care for the girls, and I was kind of like a voice of reason for them at times. I wished them all the best, and I know whoever he chooses will be a really excellent choice.
PS: Blake didn't feel that spark — did you?
Chantal: No, I definitely agreed with him on the comment that there was no spark between us. I think our relationship was purely platonic. We definitely shared a few romantic moments together that were very lovely, but of course, after a first date, you need to nurture a relationship with time, and he wasn't able to offer me that time, so our relationship came to a halt. The last few weeks we were essentially just friends. I think he's a great guy, and I could definitely be friends with him, but not romantic at all.
PS: Are you still friends with him?
Chantal: No, no, I haven't had contact with him since I left the show, but I know once the final episode airs, absolutely I'll get in touch.
PS: Do you think the conversation you'd had with Blake about Jess at the previous cocktail party may have affected his feelings or decision, or do you think you both knew by that point?
Chantal: Yeah, absolutely. I have a strength of character that's potentially intimidating at times, and I feel as though he may have been threatened by what I put out there. That's a shame, but it also highlights the fact that we weren't supposed to be, and I feel as though he would have responded very differently had we been truly compatible, and he would have been able to give me the reassurance that I was searching for in that moment in time. The conversation that I had with him was good in that he was able to understand how the girls and myself were perceiving his relationship with Jess. If he wants us to remain open to him, we need to know he's still open to us. It was important that that conversation was had, and I was happy I put my hand up to do it; I feel like I was the right person for the job.
PS: I feel like you did assume a narrator kind of role, and like you were saying, seemed to have some kind of influence among the girls?
Chantal: I guess I indirectly take on a bit of a narrative role in the house, and that's fine. I call a spade a spade, and I see things for what they are, and I'm very observant by nature, and quite analytical, so that's a bit of a dreamboat for a producer.
PS: I want to go back a few weeks to when Amber was in the house, because it seemed like you guys clashed quite a bit, or you had a strong opinion on her. What are your thoughts on her now?
Chantal: Yeah, look, Amber's a pretty incredible woman. She's so funny, and it's a shame we didn't get to see that lighter side of her personality. When you're held in a certain kind of captivity, it brings out certain character traits that aren't really conducive to feeling positive, or feeling happy. Unfortunately that was the case for Amber. But in the outside world she's a completely different person — she's light, she's bubbly, she's happy, she's funny. I see her quite regularly because she lives in Melbourne. When we were in the house, we didn't really get along too well, we even spoke about it and I said, "You know what, mate? I'm the rational one, you're the irrational one, and we're not gonna see eye-to-eye." And she agreed. We had a very amicable relationship, but now she's out of the house and she's back into her normal way of life, and same with me, we actually get along quite well.
PS: As an interior designer, how did you feel about the mansion's décor?
Chantal: Oh. I feel as though the mansion's décor looks fabulous on television, all those bright pops of colour, the glitter, the sparkle, and the lights that just come through every angle of every object. It's definitely sheeny-shiny, and glamorous as. Is it my style? Well, I'm into minimalist, so it was very different. But I feel as though it looks beautiful on camera, and the art department did a fantastic job.
PS: Have you dated since leaving the show?
Chantal: I have been on a couple of dates. I'm yet to find the man of my dreams — I'm sure he's just around the corner — but yeah, I'm still single and willing to mingle.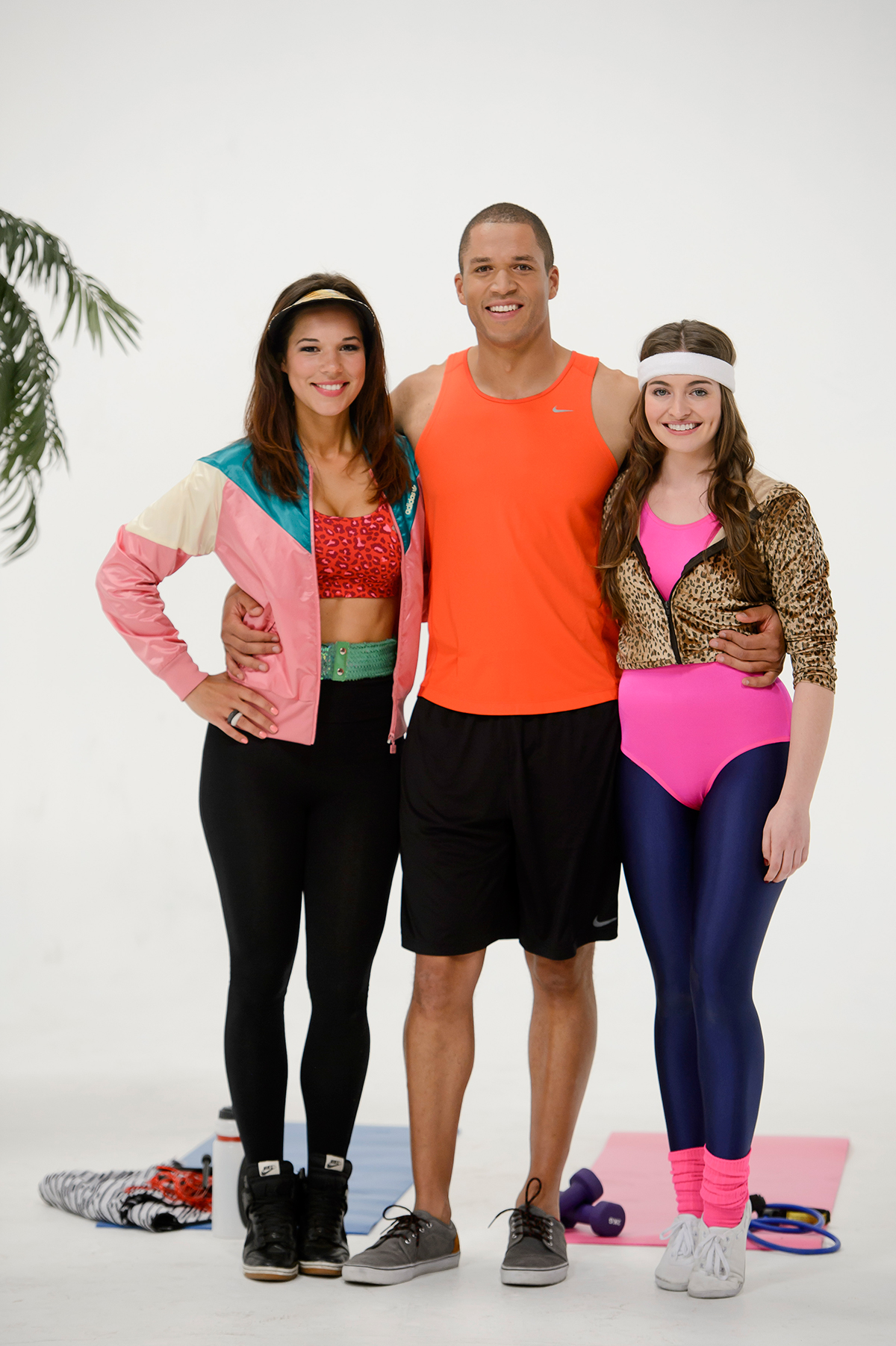 PS: You seemed to have quite a level head about the whole thing. What kept you sane and normal in there?
Chantal: What kept me sane . . . I think it was perspective. I tried to remain above everything at all times, and knowing what this is. It's a very unique experience, you've got to surrender control, and the only thing you do have control over is how you choose to react and respond to certain situations. And so I always tried to think about things that were going on in the house, and react in a way that I thought was true to my character. It's very easy to respond out-of-character when you're in an environment that is completely different to what you're used to. I guess I remained level-headed, but like everyone else I had my moments where I was feeling a little low, and a little bit insecure and vulnerable, but that's the nature of that journey. You've just got to go with it.
PS: I guess it's just a heightened version of navigating a relationship in real life!
Chantal: It is! It's completely heightened, and you just don't get that reassurance. You don't get those little text messages after a date, saying, "That was so much fun. I can't wait to see you again."
PS: So who do you think Blake had the strongest connections with?
Chantal: There's about four of them I think he has really lovely connections with, and I think the viewers would probably agree. I see the connection with Louise, I see the connection with Sam, and Lisa, and Jess. I really, really hope he chooses Sam, because I love her to bits and she's just my number one. She was like my little sister in the house and we bonded so much. We have a very similar sense of humour and we were on the same page. I think he'd be missing out if he didn't choose her.
Want more? Follow us on Facebook, Twitter, Instagram and Pinterest!
The Bachelor airs Wednesdays and Thursdays at 7:30 p.m. on Network Ten.