The Bachelor Australia 2018 Episode 8 Recap
"She'll Make a Really Good Wife" — The Honey Badger Is Besotted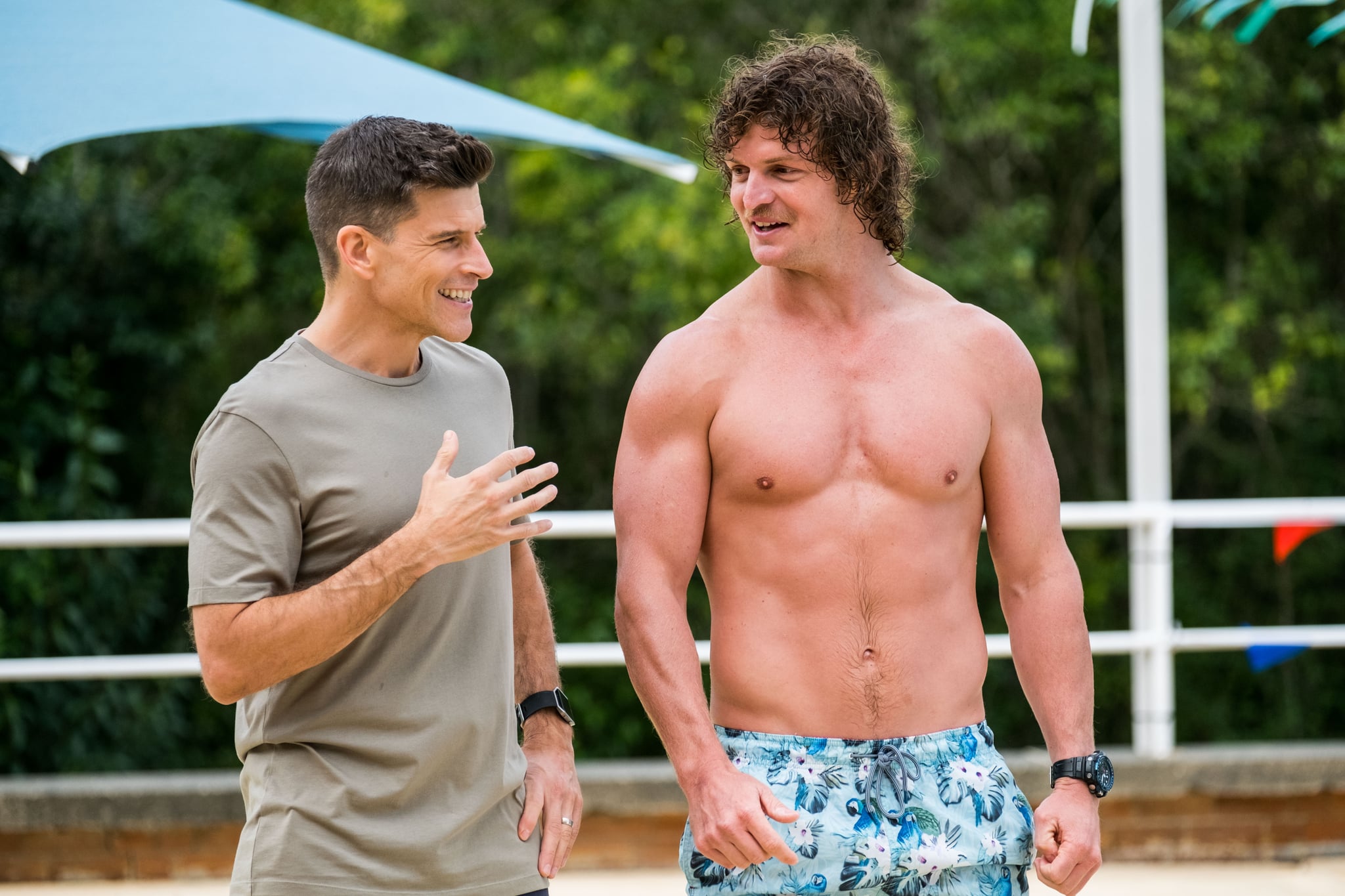 After Wednesday night's dramatic cocktail party which saw Tenille reach breaking point, one would think we'd seen the end of the drama in the Bachelor house, but it seems the gloves are off once more. Here's everything that happened in episode eight of The Bachelor on Thursday night.
Intruders Deanna and Brittney got their first taste of a group date alongside six of the original favourites and while there was a bit of friendly competition between some of the girls, the group date went swimmingly. Quite literally, participating in a game of swimming pool bingo.
While Nick stood poolside watching on wondering who he'd later be spending alone time with, the ladies (unsurprisingly) fought each other for the top spot. The weapon of choice? Blow up pool balls. Classy.
Despite Cat trying to sabotage the game, underdog Emily won the round for her and team mate Tenille, which meant the pair would face of in a bid to win Nick's heart — well, at least for the next few hours.
The zorb ball race proved too much for long-legged Tenille which meant Emily finally had her shot at the Honey Badger and she did not waste any time telling Nick EXACTLY how she felt.
Nick seemed impressed and somewhat surprised by the connection he felt with her, but it was Brooke who picked up the next single date — her third, while some, ahem, Cat, are still sitting at zero.
If nothing so far has proved Brooke's the one for Nick, surely what he said during his date with her is enough proof. 'It just feels right with her' followed by, 'she'll make a really good wife'. Are you trying to tell us something, Mr Cummins?
Back at the mansion, Cat is up to her old tricks plotting against Nick to get back at him for not taking her on a single date. But Nick had other plans for her.
Like a man on a mission, Nick arrived at the cocktail party and set eyes on Tenille once more. Pulling her aside, he demands she reveals who's causing trouble in the house. While Tenille is reluctant to spill the beans, Cat and her posse watch on nervously wondering what Nick will soon learn.
Within minutes Nick returns and swaps Tenille for a very overwhelmed Cat and wastes no time getting down to business, 'Cat, I think it's time for you to leave this house'. Tears in her eyes and pleading her innocence, Cat found herself being escorted out of the mansion by Nick without so much as a wave goodbye to the girls in the house — including pals Romy and Alisha.
But the show must go on and a rose ceremony saw three ladies — Brittney, Alisha and Romy, remain wondering which of them would receive the final rose. But what happened next left both Nick and the remaining girls confused and shocked.
As he calls Romy's name, and asks the the question, 'Romy, will you accept this rose?', hesitant, she replies, 'I'm not sure' and after a brief chat with Nick outside she too left the mansion, following in the footsteps of Cat.
But could it be, the inseparable trio stirring up the most trouble all leave on the same night?