The Bachelor Australia Episode 10 Recap
The Bachelor Episode 10: Sam Turns the Heat Up With Heather and New Girl Lana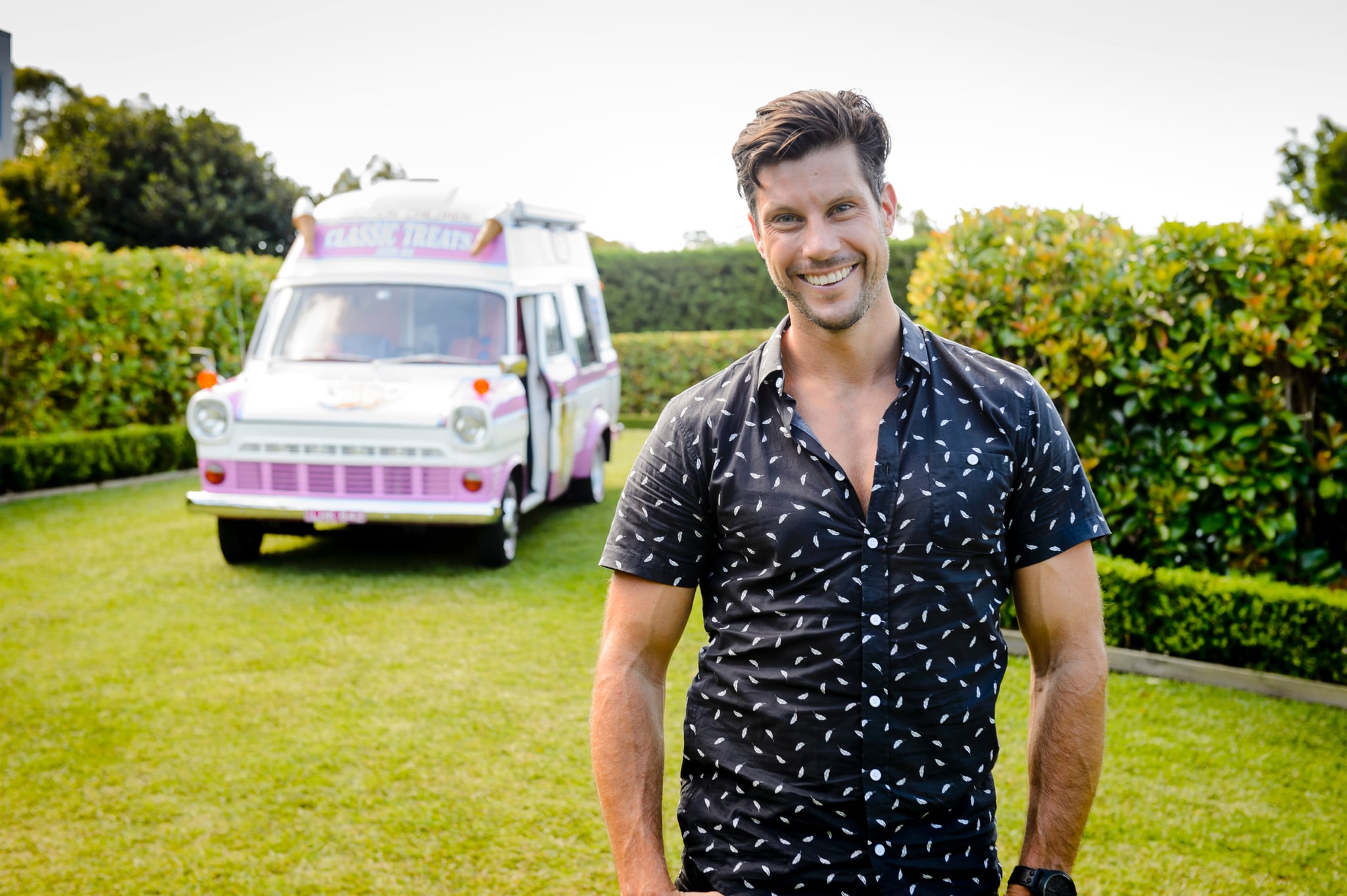 Wednesday's episode of The Bachelor was the best episode we've seen yet, but we were sad to lose intriguing besties Emily Simms and Bec Chin. Taking their places in the contest for Sam's heart were "date crashers" Lana and Rachel, and on Thursday we got to see how they've integrated into the group of remaining bachelorettes, and who Sam takes a shine to now. Scroll for all the details!

We start off in the best way possible, with the original bachelorettes grilling the intruders on their arrival, their thoughts so far and, most importantly, how they feel about Sam.

Two yellow date cards magically appear and the girls assume they're set for the two new intruders. But SURPRISE, it's for Heather. She's pumped as, and then the second date card turns out to be a group date. They meet Osher and Sam outside on the front lawn (SURPRISE!) and Osher proceeds to talk about anthropology which is weird, to say the least. Sam has to pick five girls of the seven and he picks Ebru, Rachel, Nina, Snezana and Lana, because Heather and Sarah have/have had their own dates recently.

They head to the Pullman Quay Grand (shout out to the old POPSUGAR offices next door) and put blindfolds on. Oooh Sam, naughty boy.

KIDDING, no hanky panky yet. They're having dinner together in a pitch black room, in an attempt to forge connections that are more than physical. It's LOL watching the girls and Sam fumble their way around — the night-vision camera is a true gift to this episode.

Dark as it may be, Sam and Lana have no trouble finding each other, and they giggle and laugh while they feed each other noodles. It's cute but also the other girls look a bit murderous.

At this point we're wondering if they're all drunk or the temporary loss of their sight has made them crazy. They're losing it . . . in a really screechy way.

Sam and Lana are sitting SO close! He talks about being able to hear her breath, being able to smell her, being able to feel her . . . and it sounds like he's loving it sick, TBH. He tries to pry something out of Rachel, but Nina puts it really well: "She's so defensive." She is defensive, every question that's thrown at her gets fired back without a direct answer. Kinda weird.

He picks Lana to take on the private, post-dinner date and they have a really good chat about all things chemistry. But the important thing about this scene is that Sam looks like he's fallen in love with Lana already. SMIT. TEN. KIT. TEN. He says she makes him very comfortable in the short amount of time he's known her. Uh ohhhh, Snez and Heather better watch out!

Now it's time for Sam's date with Heather and WOAH. Has she lost so much weight or have we never noticed how teeny she is?!

Sam rocks up for the in an ice-cream truck and, honestly, we'd marry any man who did that for us. They head to Miramare Gardens in Terrey Hills, where an amazing spread awaits. It's ALL edible! A whole table full of sweets and chocolate crafted into little toys and characters. It's quite literally the sweetest date The Bachelor has ever seen.

Truth bomb: I'm not getting any romantic vibes between Heather and Sam. Like not even one.

They move the date inside to a wine cellar-type room, which is all lit beautifully and super romantic and blah blah. But I'm just not feeling it with these two, for the first time really. Feel like Heather's falling for Sam but he's maaaybe friend-zoning her. I COULD BE SO WRONG. I realise talented production teams are employed to trick people like me into thinking these things. He probably marries Heather and has seven babies with her.

The girls gather for the cocktail party and conversations are varied and interesting. Heather is gushing about her date which Sam, which is both so cute and so unusual for her (she's definitely in deep). Meanwhile, Rachel is being cagey as usual . . . She and Lana step outside to chat about being intruders and how the girls are receiving them. Rachel doesn't feel like they're threatened by their arrival, but Lana does. Rachel quickly picks up that it might be because she personally isn't a threat but Lana is. She may be cagey, but she's sharp.

Rose ceremony time! Did this episode run for 14 seconds?

Heather's already got the first rose, from her date with Sam. Here's who else gets one:

Lana (threatenedthreatenedthreatenedthreatened)

Nina

Snezana

Sarah

Rachel

Which means it's game over for Ebru :( We didn't get to see enough of her, she seems like such a lovely woman. Ah well, until next week!