Bachelor Australia Episode 14 Recap
Things Got Real on The Bachelor During Last Night's Hometown Visits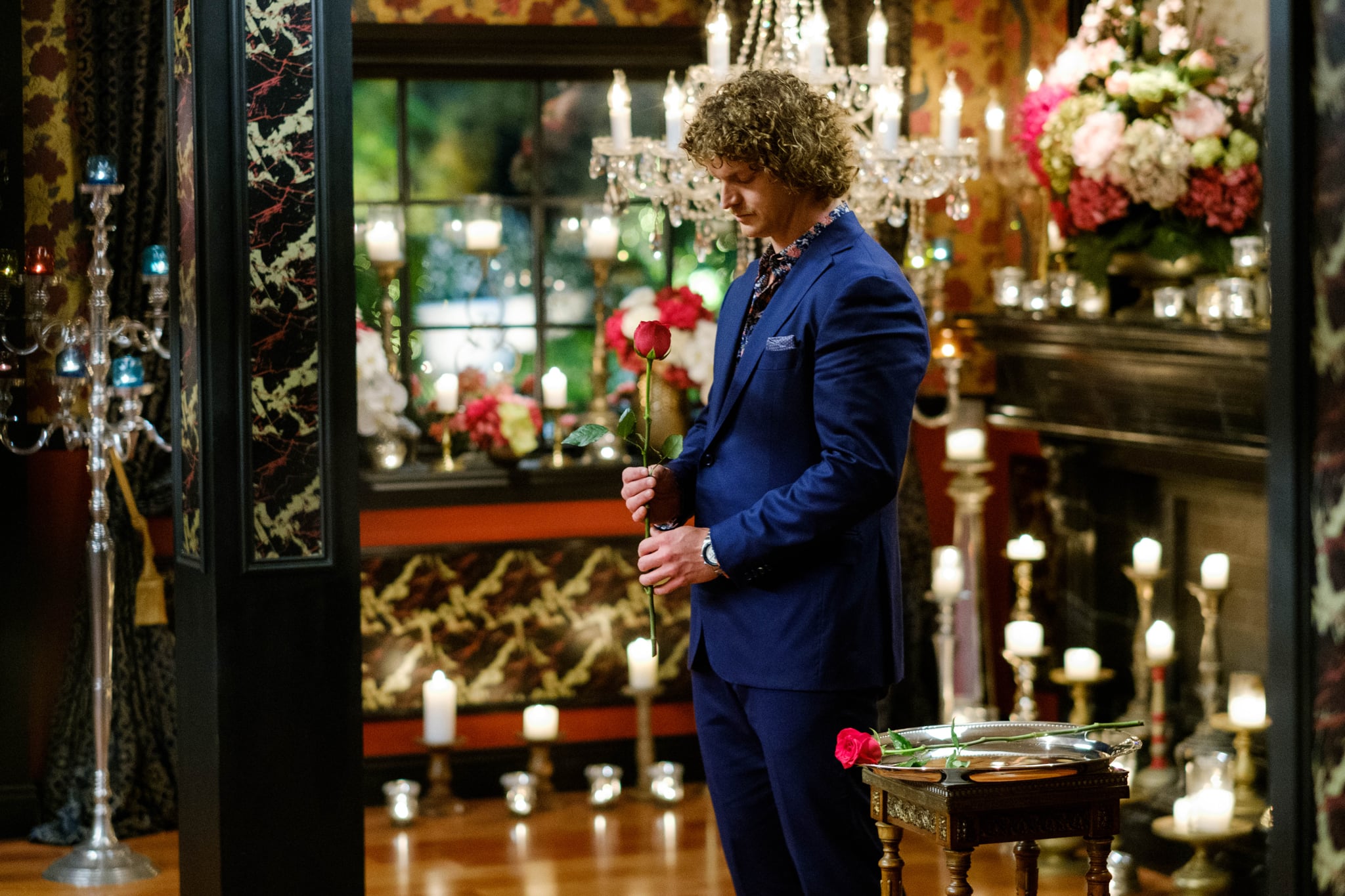 It feels like this season of The Bachelor only just started, yet we're already up to the hometown visits and only one week away from finding out who Nick will choose to be his happily ever after. In last night's episode, we saw Nick meet the families of the top four contestants — Brittany, Brooke, Cass and Sophie, and boy was it a treat.

First up was Cassie. With Nick being from the same area, he was already familiar with Sydney's Northern Beaches, but the familiarities didn't stop there. Turns out Nick already knew Cassie's brother, too. They met previously when Cassie and Nick, ahem, dated before the show. So, this family dinner would be a breeze, right? It was until Cassie's sister challenged Nick about his feelings for her little sister Cass, "I can tell she really, really likes you so do you feel the same way?" to which he responded, "If I end up with Cass, I know my feelings will skyrocket".
Next was fellow 23-year-old Brooke in her hometown of Perth. But while it was all fun and games at the footy oval, it very quickly turned serious when Tess, Brooke's overprotective best friend, first laid eyes on the Honey Badger. Not even waiting until dinner was over, she began firing questions Nick's way. But Nick did come prepared and seemed to have an acceptable answer for everything with Tess eventually softening a little, even cracking a smile or two. When it came to saying goodbye, Brooke was presented with one final opportunity to declare her feelings for Nick, knowing full well it may be the last time before the next ceremony. "I really, really like you and I see myself falling in love with you", she says. Which is probably the closest we're going to get.
While the thought of Nick feeling extremely uncomfortable during another interrogation dinner sounds appealing to us viewers (after all, he did make all the women in the house go through it). Sophie's hometown visit was all but that. While a few serious questions from the sisters were thrown his way, the rest of the meet and greet seemed to go surprisingly well. But smiles quickly faded when it came time for Sophie to confess her feelings to Nick. While he was hoping for her to open up, she instead parted with, "I thoroughly enjoy spending time with you".
Nick probably thought the hometown visits were going smoothly, until he came face-to-face with Britt's overprotective father who, within minutes, whipped him off for a talk. While this is to be expected, what he said next even left Nick stunned. "I don't have a great deal of respect for football players in terms of their relationships with women", he said. And before Nick could even try to defend himself, her father continued talking about Britt's former boyfriend who left her heartbroken. Run Nick, Run . . . Or will that be the very thing he shouldn't do in this situation?
If that conversation wasn't enough to leave a bad taste in Nick's mouth, what came next certainly would. After Britt's sister voiced her concerns, she revealed she was worried about the rumours surrounding Nick and Cassie's past. Unbeknown to Britt, her sister revealed they had in fact dated and to that, Britt wasted no time in confronting Nick about it, questioning what really happened between him and the fellow contestant.
Back in the mansion, Britt was determined to get Cassie's side of the story and very quickly approached her with only one question in mind. Cass admitted they did go on a few dates, hung out a few times and shared a kiss. The two entered the rose ceremony uncertain of their fate. Britt feeling betrayed and Cass feeling emotional and with good reason as it was her Nick said goodbye to and left standing without a rose.