The Bachelor Australia Episode 16 Recap
Nick Cummins Rejects Both Sophie and Britt In the Biggest Bachelor Twist Ever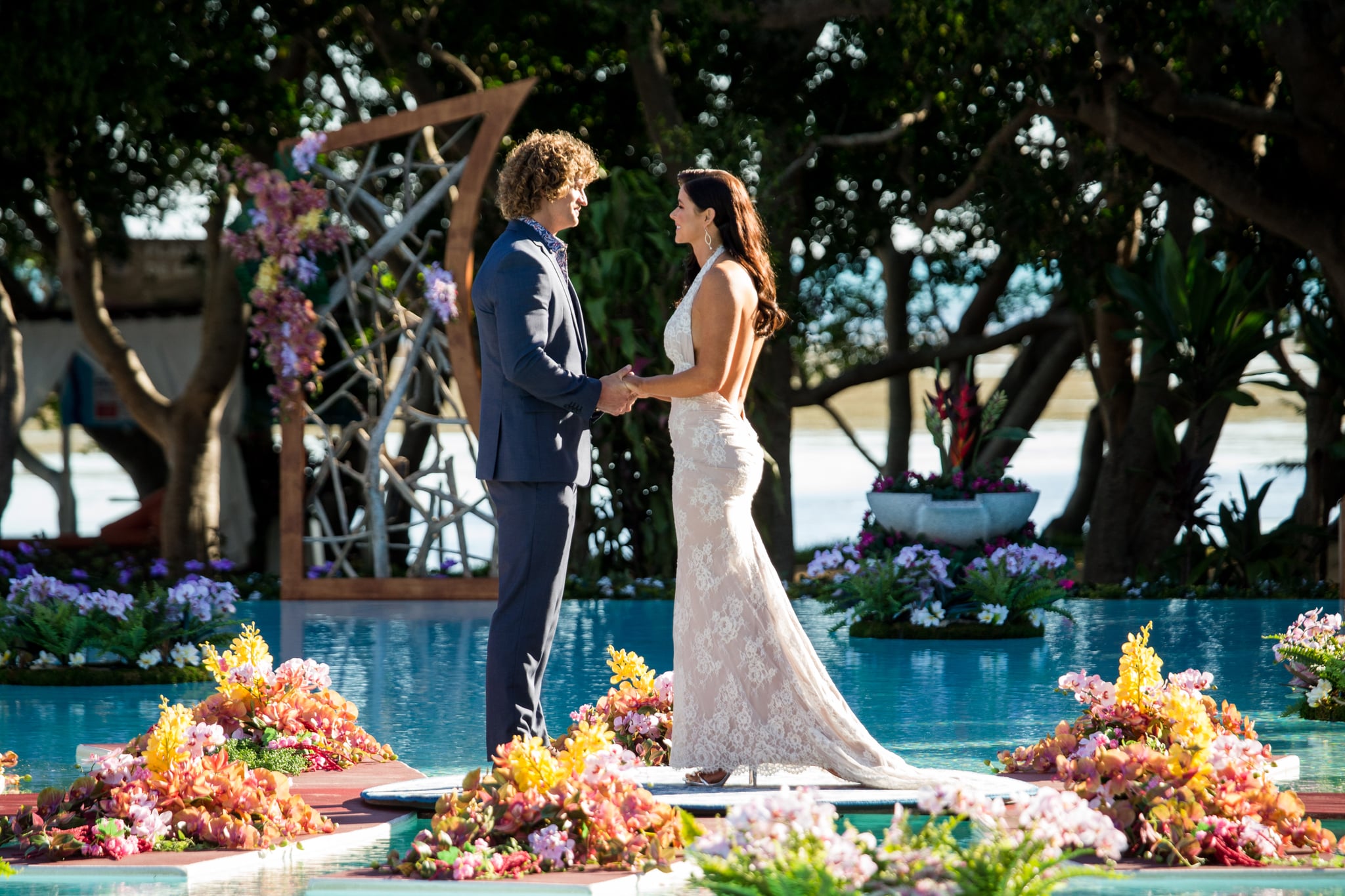 For weeks now we've followed Nick Cummin's journey to find love, and while it was clear from the start who might make it to the end (ahem, Brittany) tonight's finale was nonetheless surprising and has left the nation outraged. Here's everything that happened in the season finale of The Bachelor.
While some of the dates throughout the season fell short of anything remotely romantic or entertaining even, the grand finale did manage to turn it up a notch, but that's probably because the backdrop was the stunning New Caledonia where Nick and the final two women Brittany Hockley and Sophie Tieman spent their final days together.
Seeking guidance from his family, the confused and emotional Nick was questioned about Brooke's departure by his sister who was convinced she'd be one of the final two. Clearly saddened by the mere mention of her name, Nick explained, "I wanted her to stay but I wouldn't let my selfishness get in the way of her happiness so painfully, I let her go." Ah, did Nick just admit he didn't want her two go, and that she would've been in the final two if she didn't walk out? I think so.
Moments later, both Britt and Sophie got the chance to meet with Nick's family who questioned each of them about their plans for the future and feelings for Nick. While Britt admitted to have fallen in love, Sophie once again struggled to find the words but eventually won over Nick's brother Luke. Maybe that's why she got the first (and last) single date which of course involved adventurous water sports and passionate embraces. But despite Sophie finally finding the courage to tell Nick she was falling in love, it was Brittany's fun-fuelled helicopter ride over the island of New Caledonia that had us convinced she was the one.
After landing on a heart shaped cut out in the grass, the pair headed to a secluded treehouse where Brittany who, let's face it, has never been one to shy away from her feelings, expressed she had fallen head over heels in love with the rugby player. But very quickly the conversation took a turn for the worst with Nick saying that while he thought she was the full package, he felt their timelines were different. Brittany, confused and not taking to the news well, walked away from the date feeling hopeful but convinced she'd soon be forced to let go of the man she'd fallen for.
When it came time to breaking someone's heart and fulfilling another girl's dreams, Nick must have rehearsed his speech over and over again because he gave the same one to both Brittany AND Sophie. Yep, that's right and it went a little something like this." [enter name here] when I say those three words, I want to be able to commit 100% and I can't commit to you right now." Cue the tears and confusion while the dramatic music creeps in. While Sophie stood in disbelief, wishing she'd been given more of an explanation, Britt's heart was breaking a little more with every word that came out of Nick's mouth. Stop talking now, Nick, just stop talking! But it was a show producer who confirmed to Bitt what Nick couldn't, and that was that Nick hadn't chosen Sophie over her, he had decided to walk away from both of them, let me say that again, Nick had rejected both Britt and Sophie and Britt finally came out with what we were all thinking, "What a giant waste of time that was."
Meanwhile, Nick was left standing there, alone and confused wondering how he managed to get it all so wrong . What a finale!