Bachelor Australia Episode 9 Recap
Brookes Revelation on Last Nights Episode of The Bachelor Might Have Changed the Game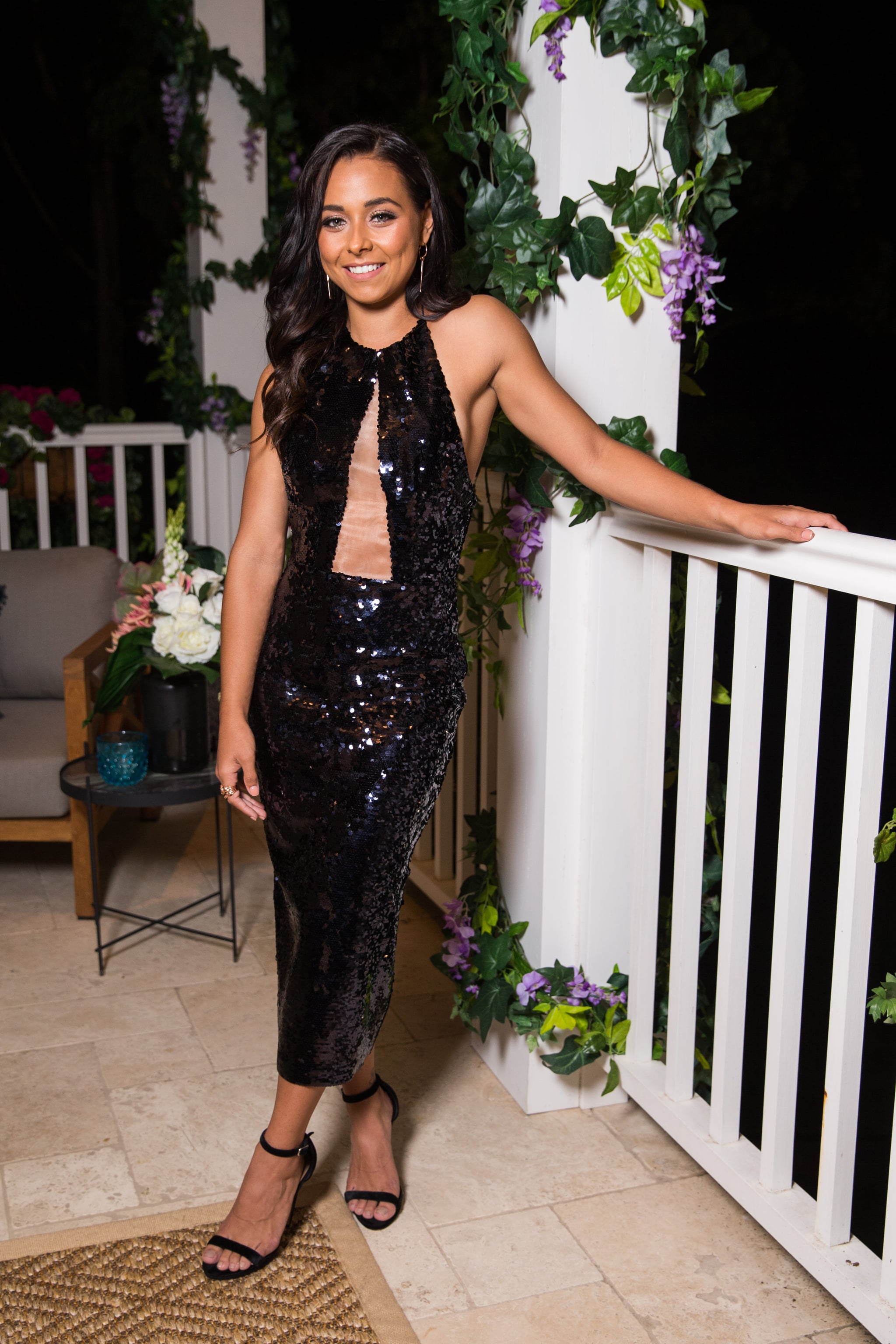 With just 10 ladies remaining in episode nine of The Bachelor, the chances of getting one-on-one time with Nick are getting higher so that has to mean that Cass finally gets her single date with Nick, right? After all, she is one of only two (the other being Emily) who has not yet received a single date.

Let's face it, watching Cass spend alone time with Nick would make great TV, and judging by her face when Brittany's name was read out she was hoping it would be her, too. Instead, Nick takes Britt to see some wild animals, namely Steve-O and Wayne-O the koalas, before making her play with his snake, er, I mean an actual python in which she had wrapped around her neck. But if all that romance wasn't enough to woo her, surely hiding behind her while she fed a saltwater crocodile was enough to make her fall head over heels in love with the Honey Badger himself.
Admittedly, things were taken up a notch as the date progressed (maybe it was the mention of Nick's snake?) when they began discussing future plans and to their surprise, their plans happened to align – travel the world, kids (but not yet) and settle down in Byron Bay. Yep, Britt wins it, Britt is the one for Nick and this has proved it!
Relishing the moment, Britt began to reveal her true feelings for Nick, only to be cut off mid-sentence to partake in a game of tonsil hockey, initiated by one Nick Cummins and boy, they did not shy away. Perhaps they forgot the entire nation was watching!
Following on from the always blissful and romantic single date was yet another group date full of er, interrogation? Enter FBI trained human lie detector, Steve, there to question the girls about their motives and make them admit to their flaws as a human. Whoever said romance was dead?! To our surprise, and maybe to Nicks, the well-trained Steve did pick up on some very interesting facts that up until now weren't so obvious to us. Yep, that's right, Cass in infatuated with Nick and Deanna shows no emotion. Thanks, Steve!
Meanwhile, the cocktail party that followed saw many of the girls eager to learn what Steve had revealed to Nick about them, with Cass first up to get some insight. Telling her what she and the rest of us already know about her 'connection' with Nick, Cass takes this opportunity to wrap her arms around Nick (again) and not so subtle hint for a single date. Gotta' give the girl points for trying. However, it was Brookes revelation to Nick about her past relationships that became the talking point of the episode.
After taking a moment of silence, Nick asks, 'Out of your experiences, what do you feel is right for you?' In other words, do you want me or are you more interested in the girls in the house? After all, it wouldn't be the first time it's happened. Here's looking at you, Megan and Tiffany.
With Britt already safe with a rose, apparently, Deanna's lack of emotion was enough to send her packing leaving just one intruder left in the house to fight it out with eight of the remaining original ladies.