The Bachelor Australia Second Bachelor Blake Garvey
Blake Garvey Is the New Star of The Bachelor Australia!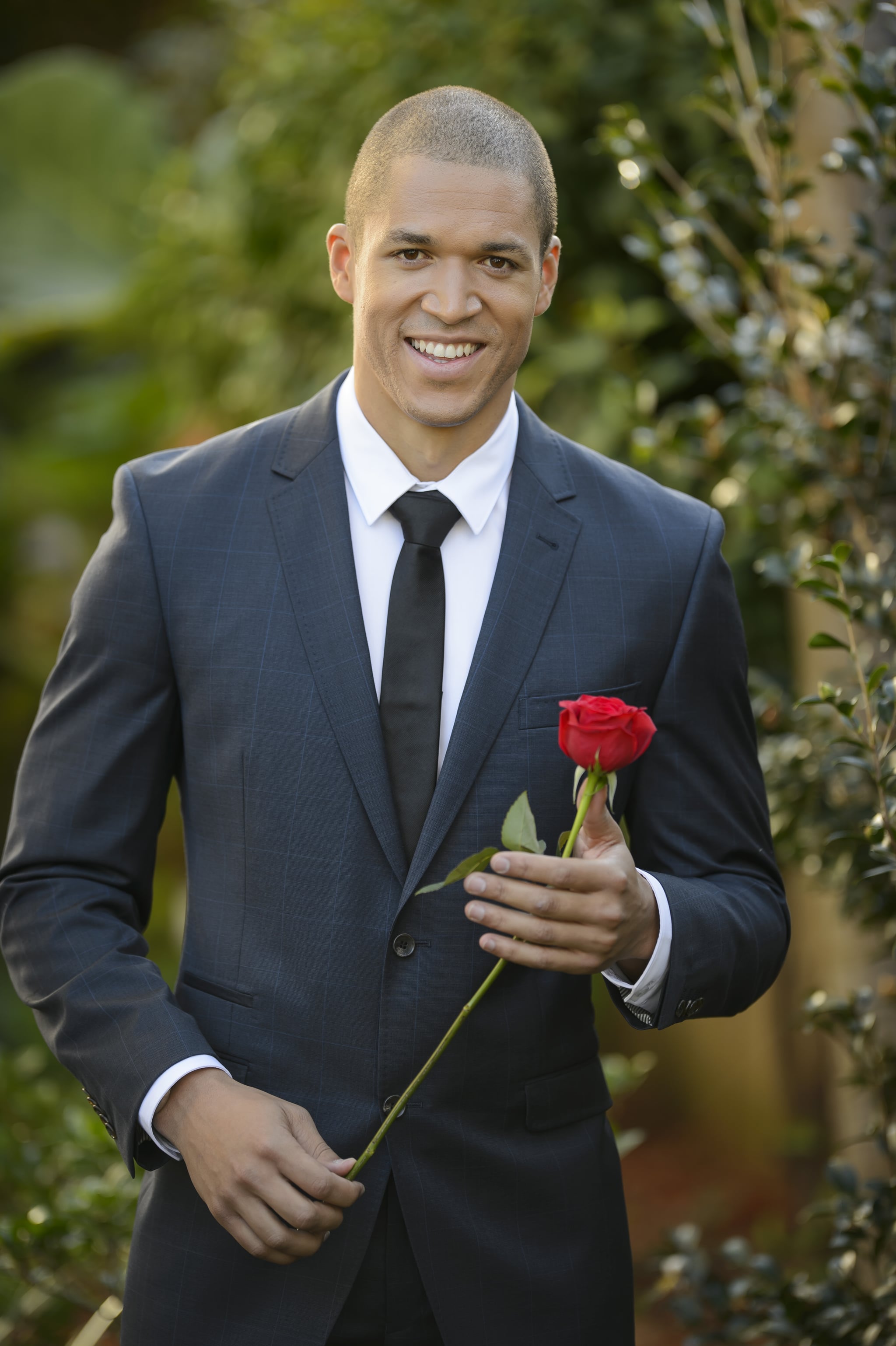 Source: Network Ten Ladies, take a good, long look at this face — we're going to get to know it very well in the next few months! Meet Blake Garvey, the new star of The Bachelor Australia. He'll be following in the very successful footsteps of our first-ever bachelor, Tim Robards, and we think (just by looking at the guy) that he's going to do just fine. The inaugural season of the show was a huge success in all aspects: it yielded great audience numbers for Network Ten, it was massively popular on social media and, most importantly, it resulted in true love for Tim and his chosen woman Anna Heinrich. It's a tough act to follow but if anyone's got the goods, it's Blake. Here's what you need to know about him:
He's 31
He's from Perth, Western Australia
He's a real estate auctioneer
He's half-African American
He's known locally for his Barry White-esque deep voice
He's a tall one! Blake stands at 196cm (or about 6 feet 5 inches)
He's a keen sportsman and loves keeping fit — in particular, he's a big fan of basketball
Producers of the show met Blake at an early stage of the scouting process, and no one else compared over the ensuing months. We're expecting big things!