The Bachelor's Blake Garvey and Louise Pillidge Are Together
Confirmed: The Bachelor's Blake and Louise Are Definitely Together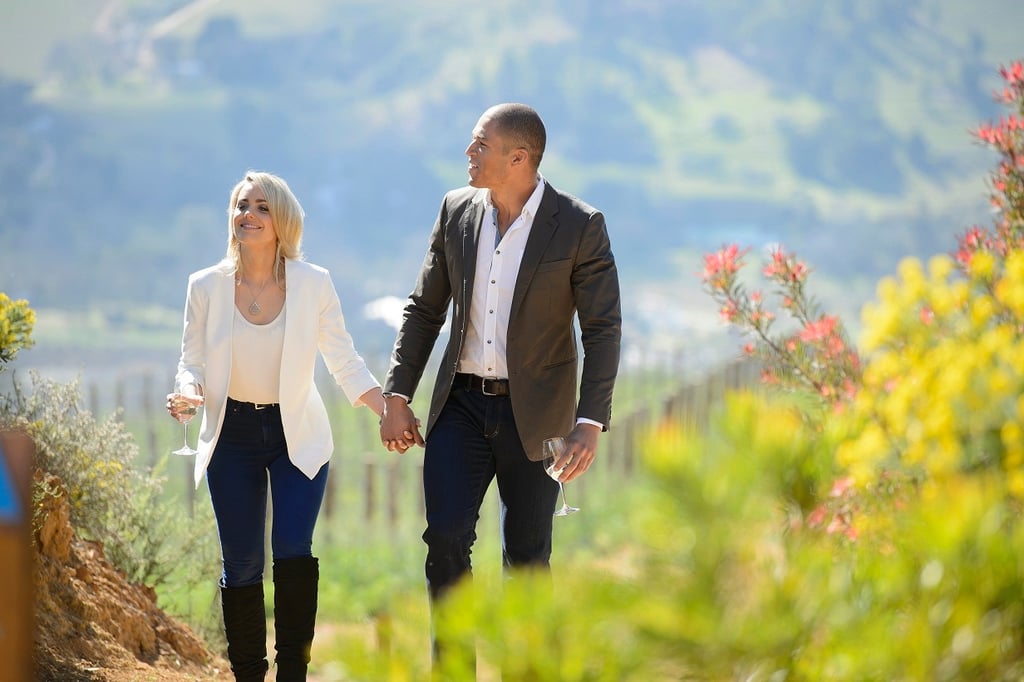 Source: Network Ten
Wow. What a news announcement for a Friday afternoon! Two of Australia's weekly magazines are both claiming to have exclusive scoops on The Bachelor's Blake Garvey and Louise Pillidge, who are definitely dating after weeks of rumours. Woman's Day has an exclusive interview with the pair, which is teased on their website in a 15-second video. Sitting together on a white couch, with Louise's hand on Blake's knee, Louise says, "We've got some very exciting news that we would love to share with you." Blake continues, "Australia, you deserve to know all the facts and the full story, and you can find it in Woman's Day." That magazine will go on sale on Monday.

Source: Woman's Day
Meanwhile, the publication's main competitor, New Idea, posted a photo to Instagram claiming to have "all the exclusive pictures of Blake and Louise in their secret overseas love nest!" Apparently they have been hiding out in Thailand. It was also New Idea that broke the news a week ago that a different magazine would have Blake and Louise's going-public story.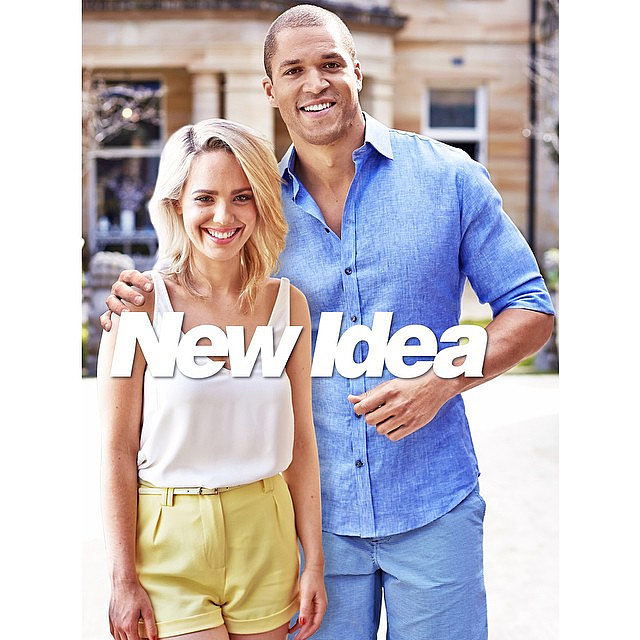 Source: Instagram user newideamagazine
This continuing reality TV saga is also getting TV airtime, with The Project landing Blake and Louise's exclusive TV interview. Carrie Bickmore, who spoke to Blake and The Bachelor "winner" Sam Frost separately after it was confirmed they had split, interviewed Blake and Louise in a chat that will air on Monday on Network Ten.
So what does this all mean? It means that Sam Frost, the girl Blake broke up with after proposing to her in South Africa, along with the rest of Australia, will finally get the truth about Blake and Louise's relationship, which has been making headlines all week. It even got to the point where Louise's mother, Patricia, and the show's runner-up, Lisa Hyde, were being approached for comment.
Louise, who placed third on the show and was sent home from South Africa before the girls got to meet Blake's mother and aunt, has maintained her silence over the past couple of weeks, but some of her actions have pointed to tension between herself and Sam. The girls stopped following each other on social media, and Sam said Louise didn't reply to her texts when she tried to reach out to her about the Blake rumours.
This is what Sam tweeted just as the news started coming through:
I've had a pretty full-on week... But now it's time to put that aside & be the best fairy princess the world has seen for my nieces birthday

— Sam Frost (@fro_001) October 17, 2014
One of her more recent Instagram photos also appears to throw shade at both Blake and Louise. For a photo of packet dumplings, Sam wrote the caption, "I'm sorry.. Who said I wasn't wife material?? I'm clearly perfecting simple cooking tasks," accompanied with the hashtags #advertsingforpotentialsuitors and #prettymuchastepfordwife (Louise was nicknamed "Stepford" by her fellow bachelorettes in the house).
I'm sorry.. Who said I wasn't wife material?? I'm clearly perfecting simple cooking tasks #advertsingforpotentialsuitors #prettymuchastepfordwife #nailedit
We'll have a full report on Monday.
Want more? Check out these stories: