The Bachelor Finale Live Recap Winner 2018
Every Big Moment From The Bachelor Finale, as It Happened!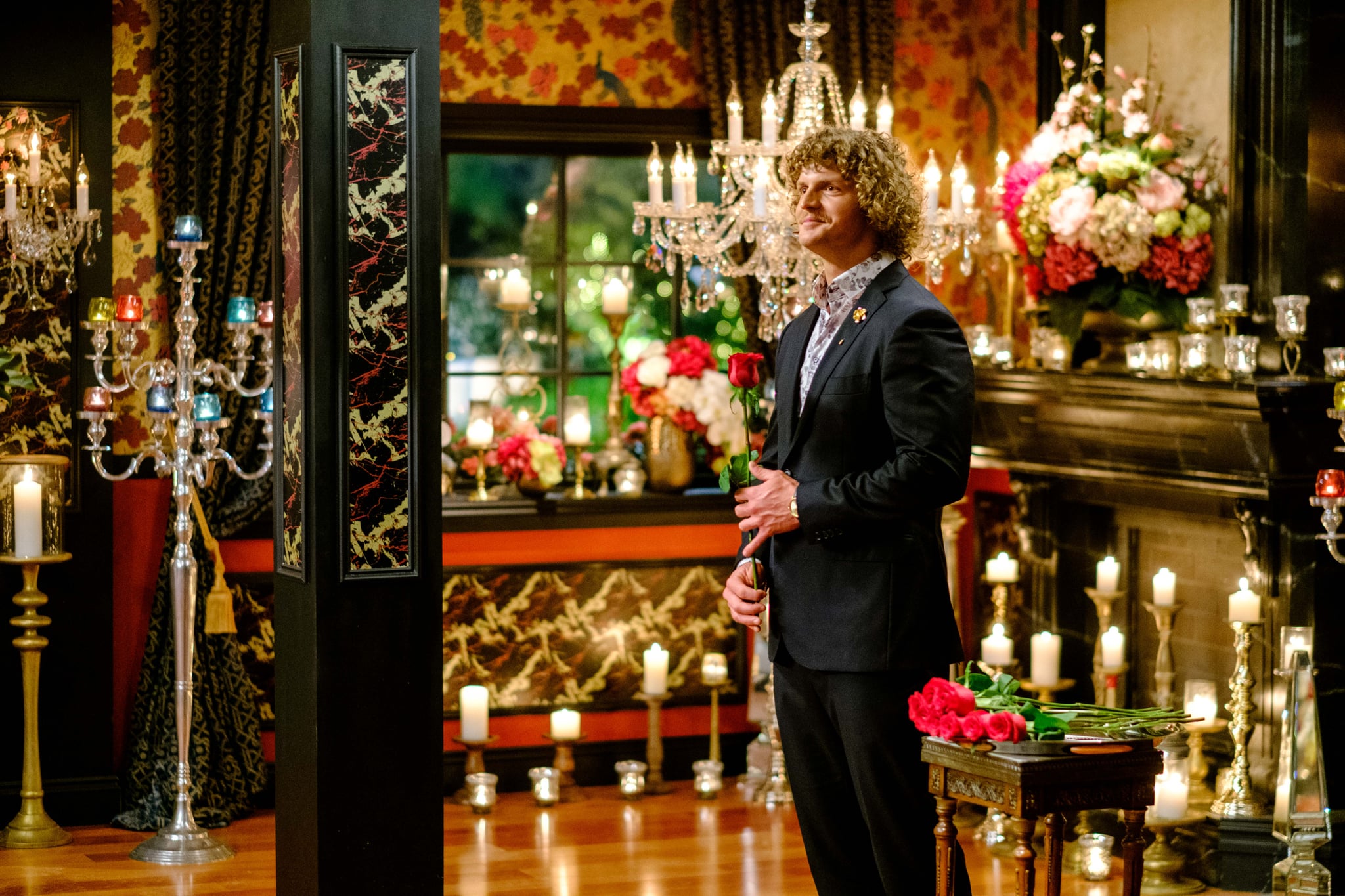 Well, after eight memorable weeks, the Honey Badger's quest for love finally comes to its conclusion tonight. After Brooke's shock exit last night, we're left wondering who will win Nick's heart. Will it be Brittany, the front-runner from day dot, or Sophie, the dark horse? Here's how it all went down.

7:32 p.m It begins! Ooh, we're in New Caledonia! And it looks so pretty!
7:34 p.m Nick mentions that both the girls mean the world to him. While that's a beautiful sentiment, unfortunately it's not entirely helpful when he can only pick one.
7:36 p.m We find Brittany contemplating on the beach, which is a nice change from Nick contemplating on the beach. While she admits she's falling in love, she's wondering if she or Sophie were meant to leave instead of Brooke. You and the whole country, Britt.
7:37 p.m Now here's Sophie, also wondering where Nick's head at is after Brooke leaving, but despite her doubt she's feeling "on top of the world" to have made it this far.
7:39 p.m Sadly all eight of Nick's siblings couldn't fly out to meet the gals, but we do have his dad, one sister and two brothers here. One of the first things they say is that they're shook Brooke isn't in the final three. Aren't we all.
7:41 p.m Britt is first up to meet the family, and his dad comments that she is "not a bad sort," one of Nick's favourite catchphrases. Can't tell they're related, or anything.
7:51 p.m Nick's sister takes Britt aside for a chat, and is concerned Britt's plans to settle down almost immediately don't align with Nick's. Unfortunate, since Britt has also declared her love for him in this chat. They toast to love, but his sister is still wondering if Nick is ready for the kids and white picket fence Britt seems to have her heart set on.
7:55 p.m Uh oh, now that Britt is back from the chat, Nick goes rogue and starts talking about how tough the decision between Britt and Soph is... while Britt is right there. Dude, don't you know the number one rule of The Bachelor? Don't talk about your girlfriend, in front of your other one?!
8:03 p.m Now it's Sophie's turn, and she seems to be the complete opposite of Britt- not ready to settle down yet and keen to continue "adventuring".
8:06 p.m Nick's sister says both girls are simultaneously right and wrong for Nick. She doesn't think either one is the complete package for him. Hmm, would she have said the same if Brooke was there, I wonder?
8:16 p.m Nick is torn between Sophie who is still young and wanting to explore what life has to offer, and Britt, who has achieved what she wants in life already and is ready to settle down. Gotta say, that is indeed quite a pickle he's found himself in.
8:18 p.m Both of the girls now have last single date before Nick makes his big decision. First up, Sophie, and Nick picks her up on a jet-ski. They have already been on a jet-ski together before… but this time, it's in New Caledonia, so it's totally different, right?
8:19 p.m. Soph finally breaks down the last of her walls and tells Nick she's falling in love with him. Yay Soph! Opening up ain't easy, especially when Nick can't give anything back yet.
8:30 p.m It's Britt's turn! She's already said she's falling in love with Nick, so telling him her feelings should be a piece of cake.
8:32 p.m Brit and Nick take a ride in a chopper, which is the same final date last year's winner, Laura, had. Could this be a sign?!
8:34 p.m They're now in a giant, adult treehouse. From the Messina truck last night to this, Britt's certainly had the pick of the dates, IMO.
8:36 p.m Britt tells Nick she is falling head over heels for him, but Nick isn't exactly taking this news like I thought he would. He looks very concerned, in fact, which probably isn't the ideal reaction when you tell someone you're falling for them. He tells Britt he's not sure if their timelines for the future match, and that the doubt stems from him, not her. Britt encourages him not to overthink things, which seems like solid advice.
8:46 p.m We're on the home stretch now! Both girls are getting ready for the final reveal, meanwhile Nick is staring pensively at the ring he's about to give to one lucky lady… at least, I think?
8:51 p.m Oh dear, Sophie is the first person to arrive. This is going to be hard viewing. Not even hearing Osher say "bonjour" is going to lift the mood RN.
8:54 p.m Nick tells Sophie that he likes her a lot, but when he says "those three words", he wants to mean it with his whole heart. "I am not able, with all my conscious, to whole-heartedly commit to you right now." "At this point, at this time our journey comes to an end." Wait, hold up, "at this point"… as in, maybe another time?! What is going on here.
9.04 p.m It's now the time that would usually be all sunshine and rainbows as the winner is announced, but the tense music leftover from Sophie's rejection hasn't stopped. What is about to happen?! I'M STRESSED. Okay, here we go.
9:05 p.m Nick tells Britt that while he's "developed strong feelings for her", he isn't ready to say I love you to her, either. He tells her that he's lost. "Right now, I can't give 100 per cent of me to you. My head is really cloudy." OMG. TALK. ABOUT. PLOT TWIST.
9:09 p.m Britt walks away. In the words of Nick himself, holy strewth! "I hate hurting people, and I've done that twice today. But it wouldn't be fair to enter into something that few months down the track, could break her heart," Nick says. As hard as it is for all of us devoted fans to swallow, it makes sense.
9:10 p.m Britt figures out that Nick picked no one, and tracks down Sophie to deliver the news. The girls hug it out and reassure each other that it is Nick's loss. It's actually super sweet, and probably the most touching moment of the whole episode. OMG, is this the real love story of this season?! It's so nice to see them supporting each other despite how individually heartbroken they must have been. BFF goals.
9:15 p.m We end on one last gratuitous beach shot of Nick, as he slowly walks out of frame, alone, while saying that the woman for him is "still out there."
9: 18 p.m Man, I know I'm going to need a lie down after that one. Well, Channel 10 did say from the very first promo that we'd "never seen a Bachelor like this before." Turns out, they were right. I guess there's a first time for everything. Full props must go to Nick for being honest, despite having the weight of every Bachie fan on his shoulders… so let's try to go easy on him, folks.