The Bachelor: Laurina and Mary Confront Jessica Group Date
Are the Girls Being Unfair to Jessica on The Bachelor?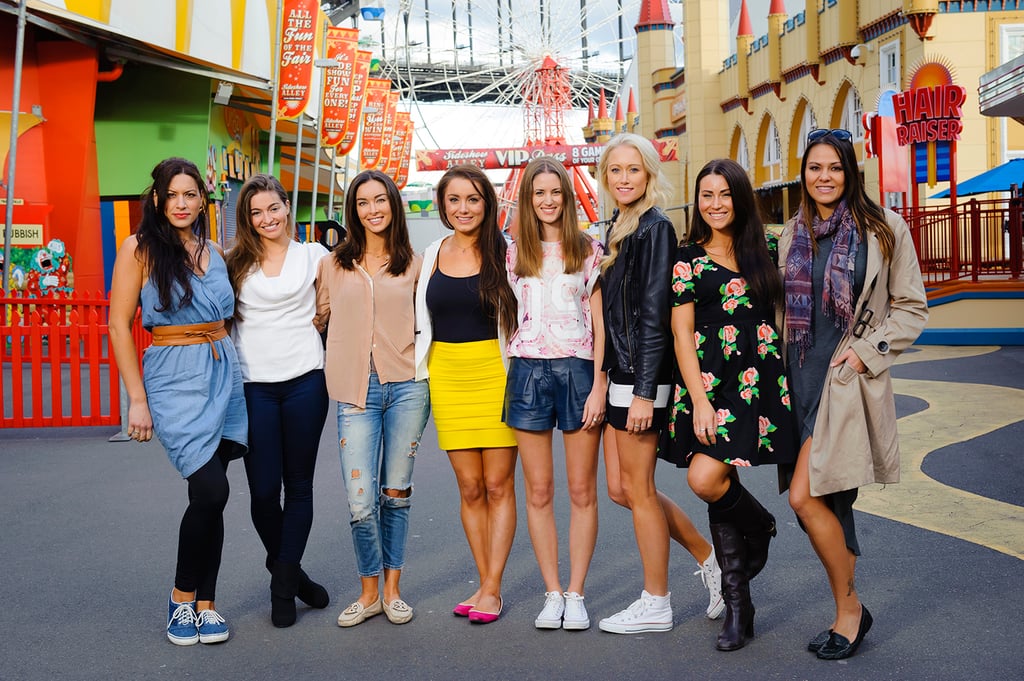 The claws came out on Wednesday night's episode of The Bachelor, when Laurina launched into Jessica for kissing Blake on a group date. After spoiling Chantal with a lavish single date at The Star in Sydney, Blake chose eight girls, including the four remaining intruders, for a group date at Luna Park. Things got competitive as the girls "won" alone time with Blake after different challenges, and sweet Jess, whose single date with Blake feels like eons ago, made the most of every opportunity. Her plan didn't go down well with Laurina and Amber — Amber has even nicknamed her "Magical Jess" — but things really took a turn when the girls saw Blake and Jess share a kiss on the carousel after Jess had been granted some private time with the bachelor.
The following cocktail party is where Laurina took things to another level. Together with Mary, one of the intruders, Laurina confronted Jess about her behaviour on the group date. Laurina said to Jess, "That was full on, babe. We can't just pretend that we have no idea that there's seven other people there with us. We need to be able to respect each other, and have common courtesy, and we need to be aware." Lisa came to Jess' defence, saying, "Kissing on dates, I don't think it's a problem," but Mary chimed in, "It wasn't about kissing on the date. It was very disheartening to go into a date, and have every single second taken away from you by the same person! That was hurtful to me."
When Jess had her chance to speak, she said, "I understand. I got over-excited, and I had a good time, and I wasn't as conscious as I should have been, and I'm sorry that I hurt your feelings." She got quite emotional about it, especially when Laurina continued to go on about how "appalled" she felt about Jess' "alienating behaviour," and how she had never "endured" that kind of treatment, even after travelling to 15 countries over seven years (we're not quite sure why she had to bring that bit up). Things may have gone a little too far when Laurina said, "You act like you're the most perfect, lovely, considerate person, and that was the most inconsiderate behaviour I've ever endured." Laurina then found Blake for a bit of a chat and told him that the last thing she ever wanted to experience on The Bachelor was another girl kissing him on a group date, and that she would be OK if he decided to let her go at the rose ceremony. He kept Laurina and opted to send home Anastasia, one of the intruders.
The girls' behaviour on The Bachelor is never kumbayah, despite what Blake thinks, but this most recent episode brought out a different side to lots of the girls, and probably earned them more fans or haters. What are your thoughts on how the girls treated Jess? Whose side are you on?