Bachelorette 2018 Episode Four Recap
Just When We Thought The Bachelorette Couldn't Get Any More Dramatic, Episode Four Happened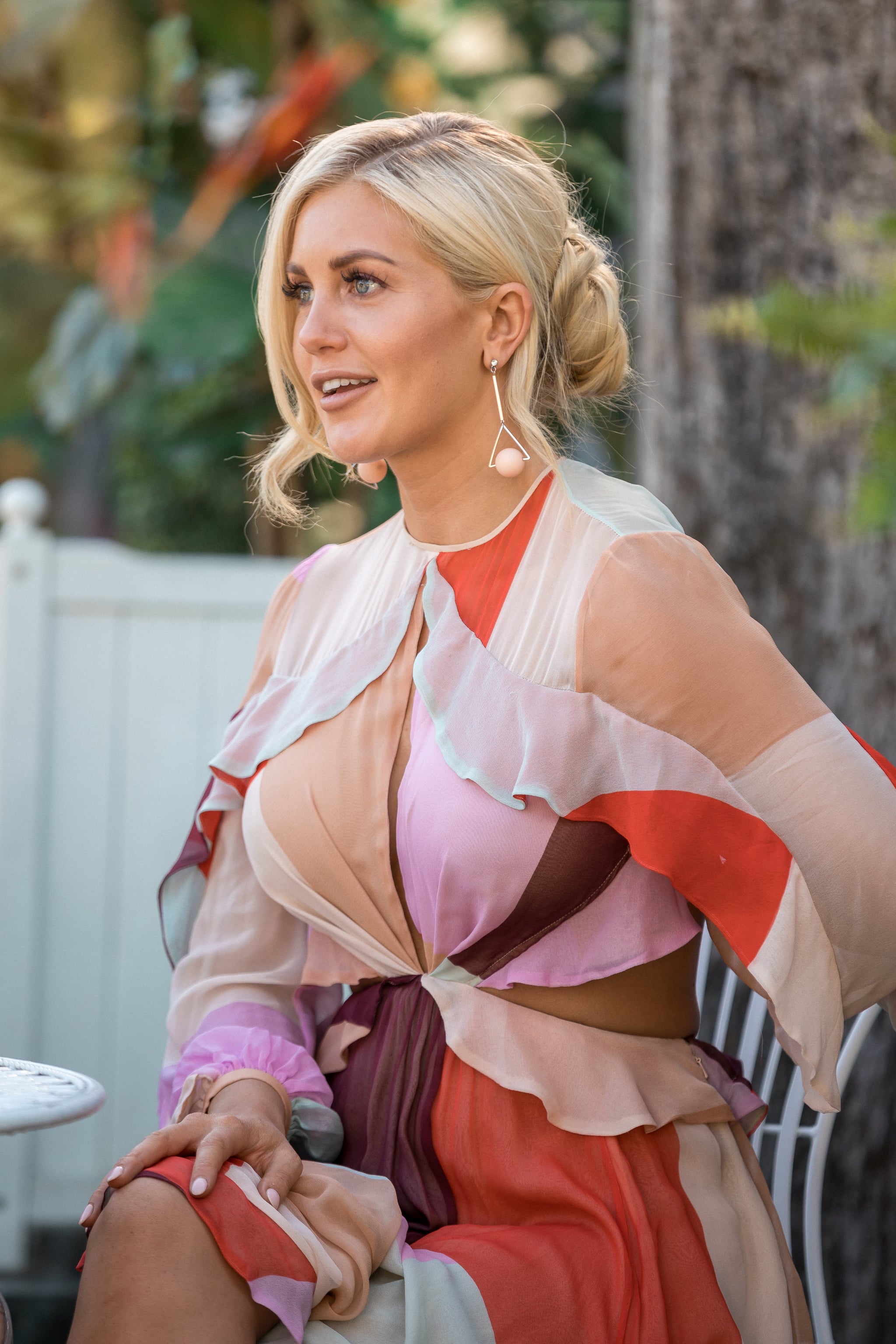 It's episode four of The Bachelorette, and we get stuck in straight away with Ali going rogue and breaking into the Bachie mansion, in order to invite Taite along for a single date.
However, it's not as simple as that, as Bill wants to use his Wild Rose power to steal Taite's date. Taite says to Bill, "I just want to say before you decide if you want to use it or not. . . don't use it," well, fair enough, but unfortunately for him it falls on deaf eyes, and Bill opts to steal the date. We can't tell how Taite reacts, because whatever he says was bleeped out. We can only assume that means he's angry.
Ali and Bill leave for their date and Ali takes the wheel, literally, and drives them down to the harbour for them to go "wake-skating," which I'm 90 per cent sure is a made-up sport. Bill kinda, definitely, majorly fails at it, but it's endearing, and he certainly gets an A + for effort. But the time he manages to stand up on the board, the uplifting music playing in the background almost makes it feel like we're watching a tear-jerking movie.
Meanwhile back at the mansion, Taite is working out to "let out the frustration." Well, at least he's channelling his anger into something positive.
Ali and Bill have now retired from their made-up activity to a couch by the fireside, and Ali asks him almost straight away whether he'd move for her, given they live in different states. Wow, not beating around the bush tonight Ali. Luckily, Bill says he would, and the two then basically proceed to spend the rest of the date gazing lovingly into each other's eyes and whispering sweet nothings to each other. Ali says she is glad Bill used his Wild Rose and rewards him with a rose of his own.
Next, it's time for the group date, and the boys are playing a giant, life-sized version of the board game Guess Who, and it's low-key the best game they've ever played on this show, if only because it involves the boys comically being knocked over if they answer a question wrong, just like the board game. The question of how long a couple should be together before getting married is ask, and Ali answers "six months," which the boys are shook over. Understandable, considering she's spent all season so far talking about how she wants to take things slow this time. Oh Ali, never change (unless you want to).
Through a process of elimination and other cut-throat challenges like a "compatibility auction, (whatever that is), Danny is the guy who reigns victorious and wins some one on one time with Ali.
Despite professing to not "talking much," Danny seems to spend the date speaking almost exclusively in motivational quotes. He is aware of it though, at least. However, what he is not aware of is that Ali is not feelin' what he's feelin', as he goes in for the kiss, which Ali rejects. It's cringe-worthy, but Danny comforts himself by saying another inspirational phrase, "fortune favours the brave," which seems to make him feel better. It almost makes things a little less incredibly awkward, which is appreciated, but suffice to say he does not receive a rose.
It's now time for the cocktail party, and the guys are all discussing how Nathan has been spreading rumours about Ali on the outside world, which is new information to us, but clearly not to them. Charlie takes it upon himself to be Ali's knight in shining armour, and approaches Ali to let her know of the rumours Nathan is spreading, which are apparently something to do with Ali and her Bachelor in Paradise ex, Grant.
Ali promptly accosts Nathan, saying "so I heard you've been saying really disgusting things about me." Nathan attempts to defend himself by admitting he had been spreading the rumours, but claiming he wasn't the only one. Ali and Nathan rejoin the group, and all the guys proceed to argue about what exactly was said, who exactly said what and it's all just pretty confusing, not going to lie.
Nathan fires up at Charlie, and says, quote: "I really, really feel sorry for Ali if she ever, ever ends up with you because you're a spiteful, jealous person, you're a spiteful piece of shit." Wowee, a lot to unpack there. Full credit to Charlie for not fighting fire with fire and retaliating in this situation, especially when he's been shown to be a bit of a swear-bear in previous episodes.
Ali returns to Nathan and tells him it isn't going to work, and asks him to leave, which he does. "If you're not here for me, you're gone," she says, "it's so ruthless, but it's the truth." Damn straight girl.
Until next episode!