The Bachelorette 2018 Episode Nine Recap
The Bachelorette Episode Nine: Did Ali Forget There Were Four Other Guys In the Competition?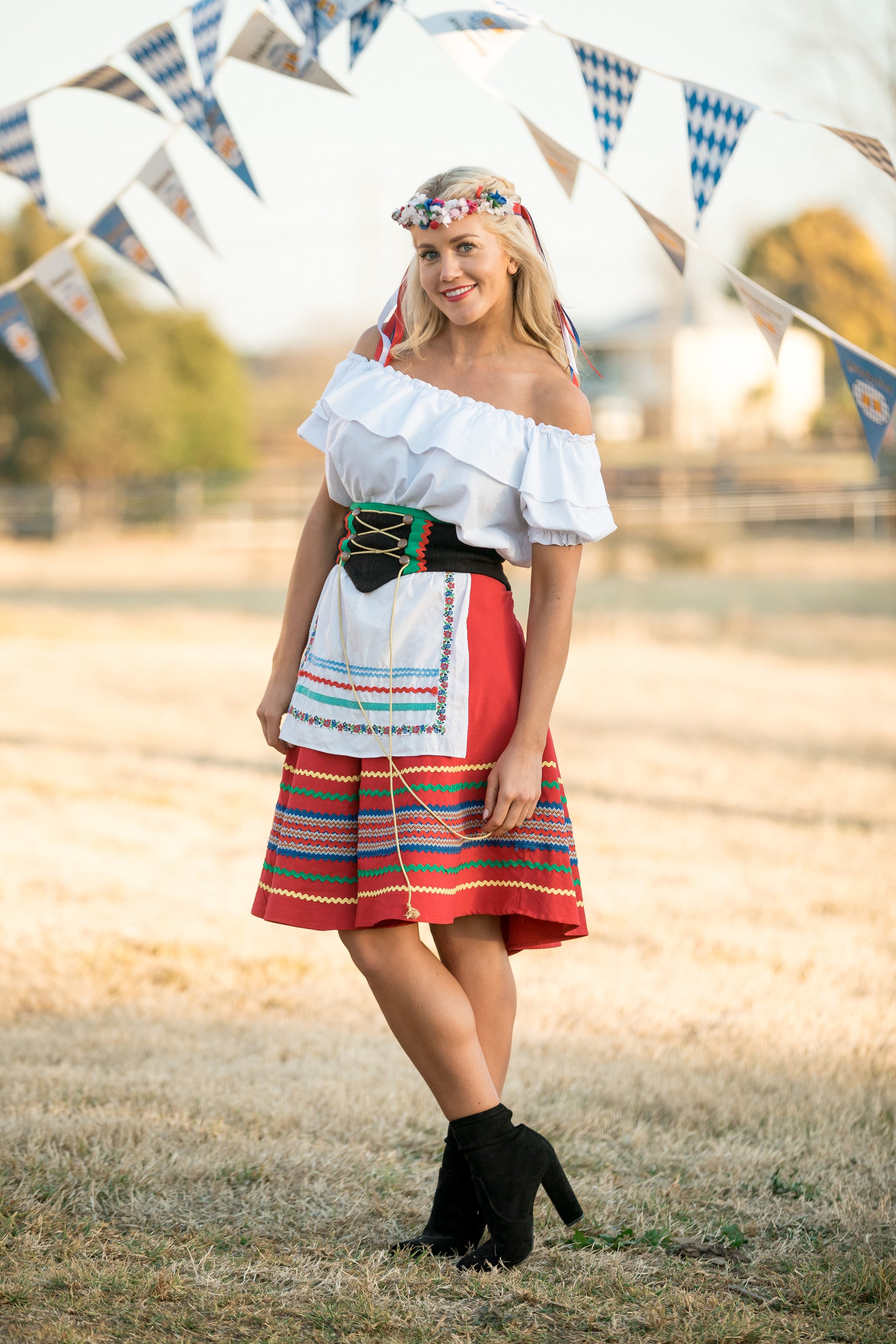 We're now on to the penultimate week of The Bachelorette and personally, I can't believe how fast it's flown by. Feels like only yesterday, or, you know, a few weeks ago, that we watched Nick Cummins pick . . . no one.
Moving right along, tonight's group date for the final five is The Bachelorette's version of Oktoberfest. This is supposedly due to Ali's dad being German, but really, it's probably just an excuse to get the guys in Lederhosen. The first game they play is good old-fashioned . . . pretzel toss, which will determine who the "biggest tosser" is, although Bill's pretty sure he already knows it's Charlie. Things quickly become competitive between the pair and trust The Bachelorette to even make a made-up game like pretzel toss a source of tension. "You guys have it in for each other," Ali says jokingly as Bill tips a bucket of sauerkraut over Charlie's head, and little does she know how genuinely accurate that statement is. They then compete in another simply nail-biting challenge of carrying beers from point A to point B, before Bill is chosen as the best honorary German and gets to spend some time with Ali.
Bill and Ali order Deliveroo because this is 2018 and no one cooks these days, before they get down to the nitty-gritty and have a heart to heart. Bill says he would be willing to close his business in Melbourne to move to Adelaide to be with Ali, and I swear you can almost literally see her eyes light up. "I think Bill is 100 per cent genuine," says Ali, which is interesting since she's spent half the series doubting his sincerity. I guess if someone's willing to move to Adelaide, you know it's the real deal.
Next, it's time for a single date with Taite. Ali says she and Taite have great physical chemistry and "can't keep their hands off each other," but points out at this stage she needs someone who is "more than just a good kisser." Wise words. Taite says his experience of falling out of love with someone who he was in a relationship with in the past has made him hesitant to give in to his feelings. "I want to make sure the next person I fall in love with, is the last person I fall in love with," he says. From the mansion, Bill says Taite may be deliberately holding back to help build the intrigue and keep Ali wanting more. Ali moves on to asking Taite questions, starting with the totally casual "what's your biggest fear?". He says it's not finding love, while Ali's is her love not being reciprocated. "Are you feeling like that for me?" asks Taite, and whoa, big question coming from someone who's scared of opening up himself. Ali says she needs reassurance from him before she can answer that.

Just when things already seemed intense enough, Ali brings out the big guns: "are you open to being engaged by the end of the year?" and considering we know she was disappointed when Grant didn't propose on Bachelor in Paradise (although in hindsight, thank goodness he didn't), this isn't a surprise. Ali goes on to ask him to promise he'd never walk away, and this all seems rather full on considering there are still four other guys in the competition. Has Ali forgotten about them? Finally, he is able to admit to Ali that he likes her, which doesn't even seem to satisfy her as she immediately questions whether he could say "I love you" to her before the series is over. This obsession over wanting to hear how he feels only really serves to prove how obvious it is that Taite (probably) wins and they may as well call it a day now, to be honest.
At the cocktail party, Daniel takes Ali aside and seems pretty much ready to pour his entire heart out, when just as he looks ready to spill the beans, Todd walks up to interrupt him mid-sentence. This throws Daniel off entirely, and he says to the camera, "I guess I've just realised that tonight's not the time to bring what I wanted to say up," . . . well, consider me intrigued.
It's now time for the rose ceremony, and unsurprisingly Daniel goes home, although they tried to pull a fast one on us by having Taite in the bottom two with him. I'm personally just sad that we'll never get to find out what he was going to say to Ali.
Next episode is hometowns and it looks set to be one of the most dramatic yet. Can't wait!