The Bachelorette 2018 Final Three Live Blog
Every Single Moment From Tonight's Episode of the Bachelorette, As It Happened!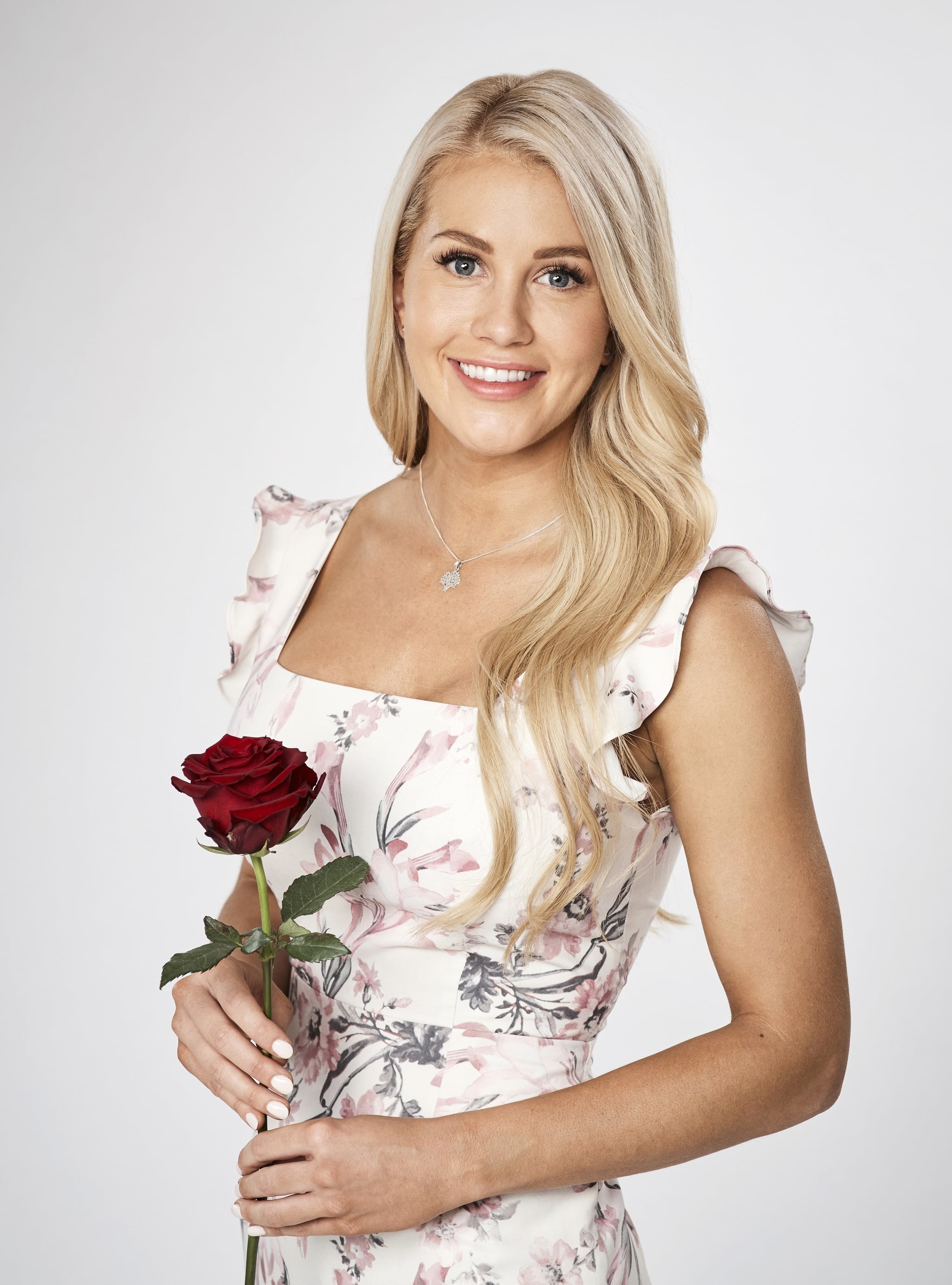 It's hard to believe we're already on to the final three of The Bachelorette, but yet here we are. The three guys still in the running for Ali's heart include the guy who had a slow start but is now a clear front-runner, Taite, the dark horse, Todd, and the early favourite, Bill. While it seems like it's going to be hard for Bill to recover after his disastrous hometown date where Ali met his ex-girlfriend (yikes), if Bachie has taught us anything this year, it's expect the unexpected. Here's how it all went down!
7:34 p.m. We begin like every final three episode in the history of ever seems to have begun: with the Bachelor/Bachelorette taking a pensive stroll along the beach. Some things are just classic, ya know?
7:35 p.m. Todd is the first cab of the rank, and Ali is talking about how Todd is a gentleman who she can just be herself around. Sounds perfect, right? Well, Ali is concerned about how their timelines for the future don't match. Todd wants to spend the next few years training to be a police officer, while Ali wants to spend them you know, making babies. But she still wants to try to make her "fairytale" with Todd happen.
7:36 p.m. Todd says there's still something he needs to tell Ali that he really wants her to know about him. Ooh, intrigue! But usually these things are made out to be a much bigger deal than they actually are, so we'll see how it goes.
7:38 p.m. Ali has themed this date around the first time she ever met Todd, when he casually dressed up as a knight in shining armour. Today, they're going to be fencing. Todd is concerned that Ali might not realise he isn't actually a knight, and he should probably give her a little more credit!
7:40 p.m. Todd says he doesn't want the fencing competition to injure his "baby maker," which is assumedly music to Ali's ears.
7:42 p.m. They decide that if Ali wins, she gets to "ride Todd like a horse" to the next part of the date. Well, that doesn't sound appropriate for a 7:30 p.m time slot.
7:43 p.m. Luckily (or unluckily, depending what floats your boat), Todd wins, and that just means he gets a kiss from the "princess" . . . which is Ali.
7:48 p.m. They move on to another Bachelor classic, a couch by the river. Ali is dressed in a ball gown, for reasons that aren't overly clear.
7:50 p.m. Todd admits he probably can't give Ali kids as quickly as she'd like them, and it's good he's addressing the elephant in the room straight away.
7:51 p.m. Ali points out if she were 26 like Todd, then maybe she'd be able to wait longer to have kids. But considering she's 32, she already knows it might be difficult for her to become pregnant. A ticking biological clock is a sad but realistic situation that many women face.
7:53 p.m. Todd admits he may be the highest risk for Ali to choose due to their age and timeline difference, but also thinks he is the "highest reward" because . . .
7:54 p.m. "I'm in love with you. I love you." WHOA. So guess that was the thing he really wanted to tell Ali! It's our first L-Bomb of the season. Have to say I wasn't expecting it! Here's hoping saying that so soon doesn't backfire for him.
8:00 p.m. It's now time for Taite's date, which Ali says she is "practically peeing [herself]" with excitement over. Wowee.
8:02 p.m. Taite seems to be the opposite of Todd, in that he struggles to open up and tell Ali how he feels.
8:03 p.m. "Taite's kiss knocks my socks off . . . I think I'm blushing!" says Ali. Geez, is it getting hot in here?
8:04 p.m. Their date involves doing some "obstacle training," i.e just a whole lot of climbing over stuff. Ali says it's a metaphor for seeing if they can get over life's obstacles together, but the only "obstacle" they're facing is the amount of kissing they're doing when they should be focusing on doing the course. Get a room guys!
8:05 p.m. Just when we thought things couldn't get any steamier, they literally do when they get into a spa. Ali openly says (to the camera at least) Todd has been much more honest with his feelings for her, so the heat is on for Taite to lay it all on the line.
8:07 p.m. Taite is trying to work up the courage to open up, but he keeps stopping himself mid-sentence.
8:13 p.m. After a cliffhanger ad break, Ali says she could "never ever date a guy who isn't open with their feelings again". Ooh, no pressure Taite!
8:14 p.m. Taite says he doesn't take the L-word lightly, and it's hard for him to open up when there's other guys still around. "You've got to be kidding me, this is Charlie all over again!" Ali says to the camera, and I feel ya girl.

8:16 p.m. Taite says he is "literally on the edge" of saying 'I love you' to Ali, but he just can't bring himself to yet. His date finishes on an ominous note, with Ali saying she doesn't know what to do.

8:17 p.m. We now move on to Bill's date. Ali says as much as she finds Bill fun to be around, meeting someone he previously dated at his hometown was a "kick in the guts," which is fair enough considering she didn't even get to meet any of his family.
8:17 p.m. Bill says the more time he spends with Ali, the more he falls for her. They get picked up by a limo, as Bill says how enjoyable his home town was, which Ali awkwardly replies "mmm, yeah" to. Read the room, Bill!
8:20 p.m. "My friends loved you!" he says, and Ali questions whether they were even at the same dinner, which is certainly understandable!

8:25 p.m. After the ad break, they go straight from the limo ride to the couch by the river situation, which is usually a secondary activity. Why didn't we get to see whatever fun activity they did in the mean time, when Taite got an obstacle course and Todd got a literal fairy tale? I demand answers!
8:26 p.m. Bill is clearly oblivious to Ali's anger about their home town date, as he goes straight into the "I'm well and truly falling in love with you" spiel. All Ali can say to that is ,"this is so awkward, Bill was this close to not getting a rose," which probably isn't the ideal reaction when you tell someone you're falling in love with them.

8:27 p.m. Ali finally confronts Bill and asks him about bringing her to meet Amy, considering Amy told her they had dated fairly recently. "We never dated, I've been with her, but we've never been boyfriend and girlfriend," says Bill, and oh boy, if he's inferring what I think he's inferring, that's no better! "They're both intimate things, and he's not stupid," says Ali, clearly seeing Bill is twisting her question around intentionally.
8:29 p.m. Ali asks Bill if he thinks Amy still has feelings for him, to which he replies "Nah, I view our relationship as just mates... " ah, the operative couple of words there being "I view" . . . no word on how Amy feels about it! Ali again points out how hectic it was that he brought her to meet someone he had "been with", only a year ago, out of everyone he knows. "Yeah, I suppose when you break it down like that . . ." says Bill, without finishing his sentence.
8:30 p.m."I think dating and being with someone is different," he doubles-down with. But clearly Ali doesn't feel the same, as she says, "I am questioning now more than ever if I can trust him."
8:36 p.m. Rose ceremony time! "I'm not in love with Ali just yet," says Taite, clearly not realising he is already several steps behind Todd. For your own sake Taite, catch up!
8:37 p.m. In what comes as no surprise, Todd's name is called first. Taite is low-key freaking out he might lose Ali now.
8:39 p.m. But, despite Taite's anxiety, as expected, Bill is the one who doesn't receive a rose.
8:40 p.m. Bill asks Ali if there's any specific reason he was eliminated, and apparently he's the only one in the country who can't see why he's gone. Ali responds that although they definitely connected from the get-go, they also faced "many hurdles" that meant she wasn't feeling where she should be at. " This sucks," is all Bill can say in response.
8:41 p.m. "Right now I feel shit, he says to the camera." "if the hurdles she's referring to are Amy, if that's a deal breaker for her then we're probably not meant to be together, to be honest," he concludes. Don't worry Bill, something tells me you'll be back on our screens before we know it . . . and by something, I mean leaked paparazzi photos.
Until tomorrow night!