The Bachelorette Australia Episode 3 Recap
The Bachelorette Episode 3: (Undercover) Group Dates and Luke's Time to Shine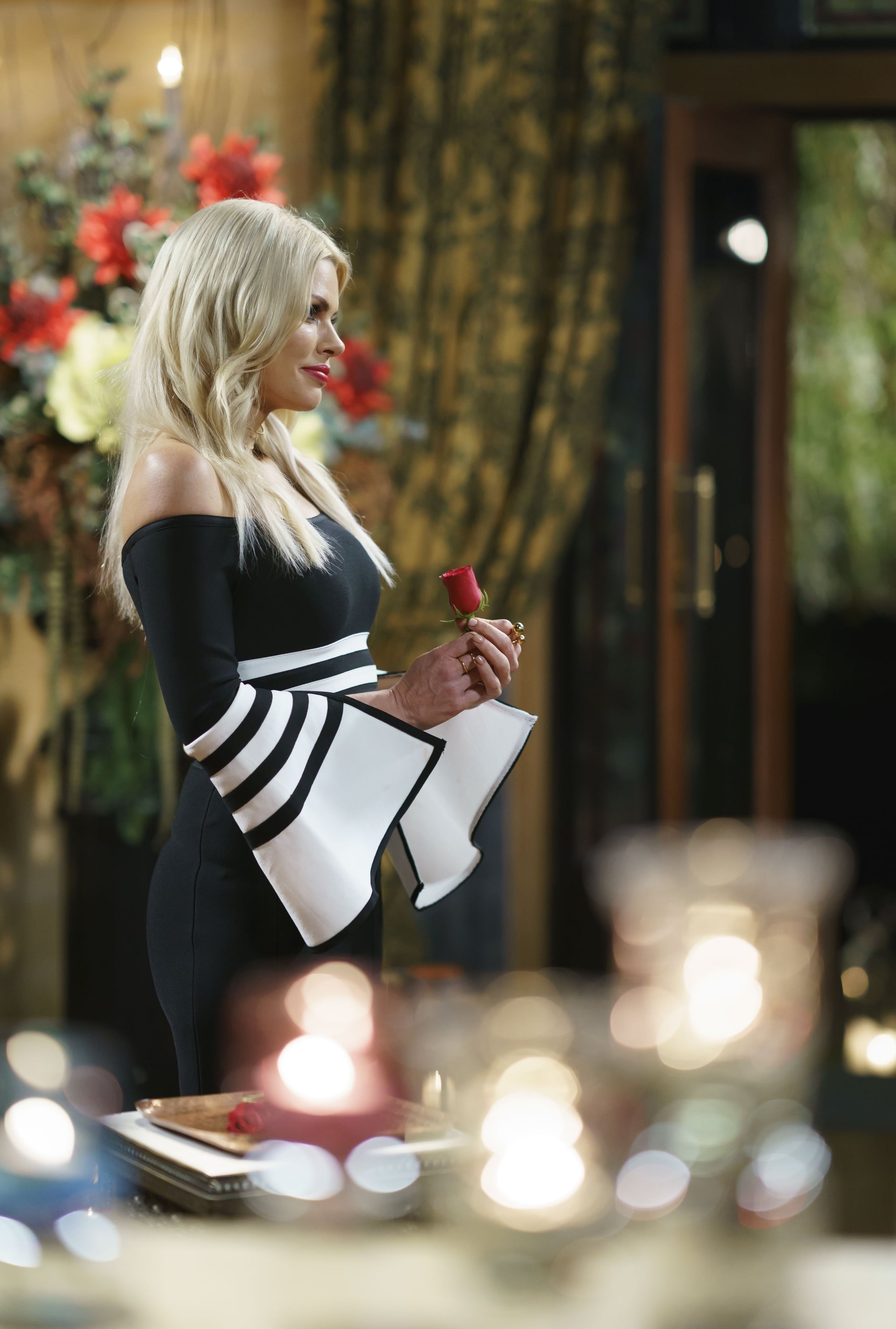 We're a while off hometown dates yet, but hey, why not bite the bullet early and assess the true character of your dates, right? On Wednesday night, Sophie's family headed undercover as drivers to suss out the guys, and at the end of it all, three were left without a rose. Below, everything you need to know.
7:32 p.m. Here we are at episode three! Things are moving fast. Harry comes in with a group date rose, and spoiler alert: Sam is wondering when his double delight is about to begin. The name on the card is Luke!
7:35 p.m. Sophie is like, Luke is so hot and we fully concur. He's a bit shy about it all, which is super endearing. Sophie sees him walking up on the sand: "Holy moly, he looks like a male model."
7:36 p.m. They start playing a getting to know you game, and Sophie goes all in: When did you lose your virginity? The answer: 17. For both of them. Things feel easy: they have a lot of great banter and are finding common ground easily.
7:39 p.m. Back at the mansion, Pete finds a group date card. Ryan, Jefferson, Sam, Pete, Brett, Eden, Jarrod and Mack are all listed.
7:41 p.m. Now THIS is how I like to surf. Sophie turns up in this massive sumo-like tube which basically allows you to bob on the water. Both of them have an absolute ball, culminating in Luke romantically carrying her out of the ocean. EVERYTHING IS GOING SO WELL.
7:47 p.m. Meanwhile, Jarrod is displaying traits of a stage-five clinger, asking the other guys at the mansion what they think about Luke's solo date, and whether he's going to get the kiss. Neediness is not attractive, friend.
7:49 p.m. Sophie and Luke go for a twilight chat. I'm glad to see they're actually digging into the cheese board. They talk about their past relationships and Luke ends up asking her straight up: "Do you feel something here?" (+1 for being upfront.) Sophie says, she does, and had felt that way straight from the beginning.
7:51 p.m. They talk and bond a heap more, and Sophie gives him a rose. Luke is so appreciative (are you really surprised, mate?), and Sophie starts to get super awkward, giving him a bit of a tense peck on the cheek. She tells the camera she's really bad at the whole flirting thing, and Luke soon asks, "Is it awkward if I want to kiss you?" You know what happens next. But the best thing about that wasn't even the kiss, it was how damn relatable that whole situation was.
8:02 p.m. It's group date time! Sophie's mum and dad go undercover as drivers called Tommy and Gail. Pete, Jarrod, Jefferson and Mack ride with her mum, while Brett, Sam, Ryan and Eden are in the other car with Sophie's dad. Sam starts spreading rumours about Jarrod's kiss, saying Sophie pulled away (untrue). They talk about the progression of relationships and Sam says he prefers the kind that start off like a volcanic eruption. I feel so uncomfortable on Sophie's dad's behalf.
8:04 p.m. When they arrive at the group date, the guys embark on some scribble art, with Sophie's sister going undercover as the "art analyst". They are tasked with drawing a portrait centred around a tree.
8:08 p.m. Each of the guys get some one-on-one time with the "analyst", where she took the opportunity to really ask the guys some pressing questions. She discovered, as we have, that Sam is very insecure about the fact that his double delight rose has still not been played. Ryan seems to have impressed her, and we also learn Mack is colour-blind.
8:15 p.m. Osher gives the guys the real truth, revealing that Ellen the art analyst is actually Lucy, aka Sophie's sister. And then, that drivers Tommy and Gail are Sophie's parents, Andrew and Sandy. Cue Sam immediately freaking out and begin to question everything he ever talked about in that car. In the end though, the parentals had nothing but positive words to say.
8:20 p.m. Sophie picks Ryan for the extra time, and I'm beginning to think he's been getting the fake villain edit this whole time. Maybe (maybe) he's genuine? He opens up about the loss of his mum, which is basically the main reason for being scared of getting hurt again. Sophie realises that there's a lot more to him that she still needs to figure out. Ryan tells her he loves somebody that takes care of herself, is respectful and not a potty mouth. Sophie, thinking to herself: "Sh*t that's not me."
8:31 p.m. At the cocktail party, the Sam vs. Jarrod dynamic is getting played up again. Jarrod actually pulls Sam aside for a chat to clarify their "differences". He tells Sam that once he's interested in a girl, he's fully interested in "breaking down the electric fence", which is a bit of a weird analogy, but you get the point. He highlights to everyone that he's here for Sophie, period.
8:41 p.m. At the rose ceremony, Sophie has just 11 roses to give out. In the end, Jefferson, Eden and Pete get the boot.