The Bachelorette Finale Live Recap Winner 2018
Every Big Moment from the Bachelorette Finale, as It Happened!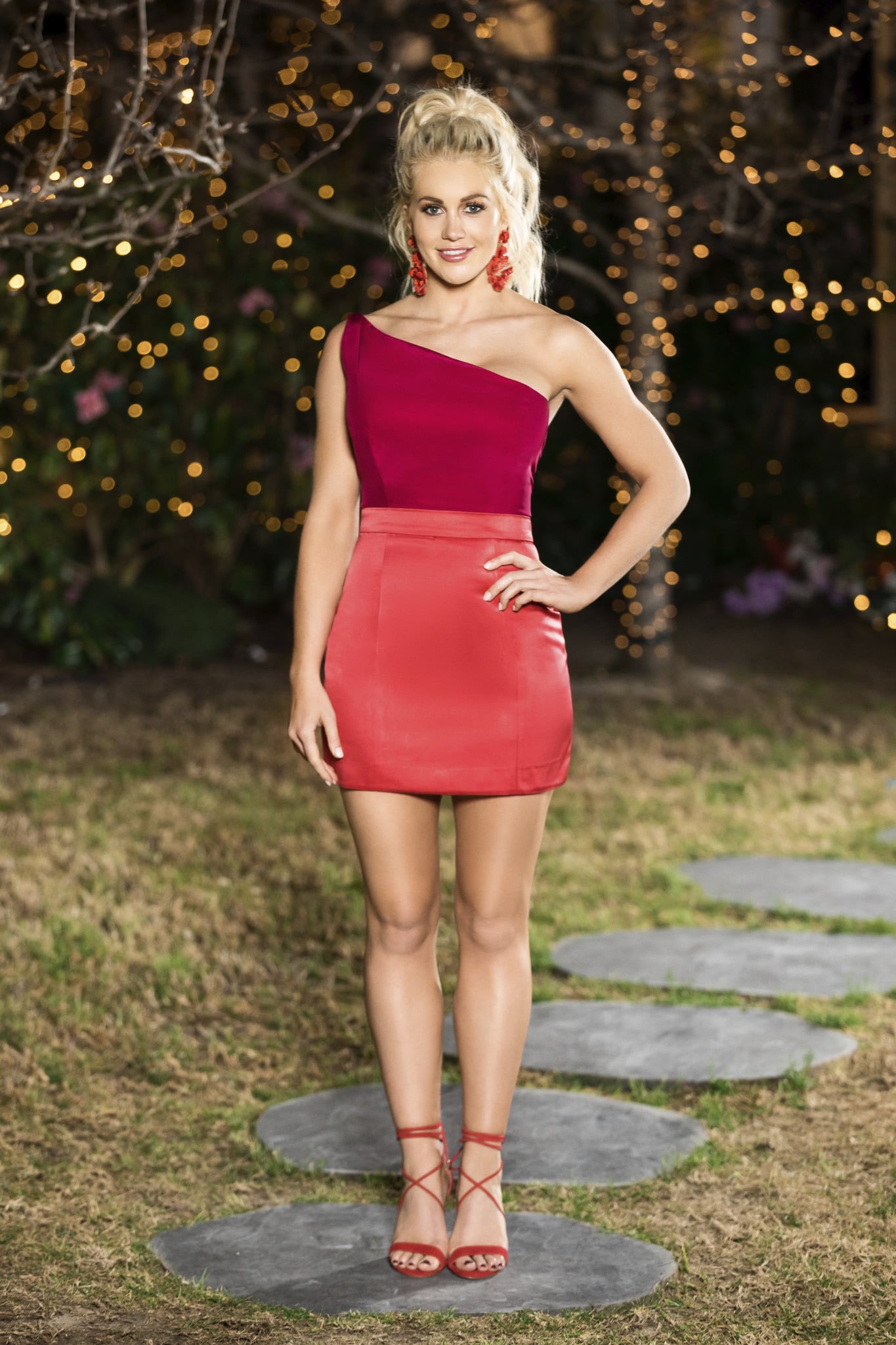 Well, six weeks have all come down to this folks, as tonight is the conclusion of Ali's quest for love on The Bachelorette. The two remaining hopefuls in the running to make it third time lucky for Ali are Taite and Todd. The guys have actually had pretty similar journeys on the show, as they both started out slow when early favourites like Charlie and Bill took centre stage. However, as the series progressed and other peoples' flames began to burn out, both Taite and Todd's connections with Ali only got stronger. The fundamental difference between the two, however, seems to be their willingness to open up. Taite has struggled to share his true feelings with Ali, while Todd has already dropped the L-bomb. Could this be the thing that separates them in the race for Ali's heart? Let's find out!
7:34 p.m It's time! Straight off the bat we find out Ali and the final two are travelling to the Northern Territory, rather than overseas. A bit anti-climactic, but hey, it's not about the location-it's about the romance.
7:36 p.m Ali says she loves that Todd is a gentleman and "kind to the core." But the thing she loves about him most of all? "HE LOVE ME! It's the greatest feeling on earth!" The fact Todd has already said the L-bomb is a massive advantage right now. Catch up, Taite!

7:37 p.m Ali says Taite lights her up wherever she goes, and that she's never had chemistry and a connection so strong in her "whole entire life." Okay, the playing field's sounding a bit more level now.

7:38 p.m Ali's parents and cousin Bianca, who already appeared on the show earlier in the season, have come to meet the final two. Bianca is surprised to hear Todd made the final two, but says "oh thank goodness" that Taite is sill there. Interesting, we're not told why she feels this way.
7:40 p.m Ali's parents keep talking about an 'Alison.' Who's Alison? Never heard of her!
7:41 p.m Taite is the first cab off the rank to meet the fam and rambles about how attracted he was to Ali before he even met her, and Ali's dad isn't impressed. Maybe take it down a notch, T!
7:47 p.m Ali's dad takes Taite aside from a grilling, and asks if he's told Ali how he feels. "I feel like my energy, she can see . . . " responds Taite, and it wouldn't take a genius to figure out this wasn't the answer her dad was hoping for.
7:49 p.m "I wouldn't say I'm in love just yet," says Taite. A very realistic situation to be in considering he and Ali have only been on about five dates, but unfortunately for Taite, it's not how the Bachie world works.
7:50 p.m Ali's dad asks Ali if the amount that Taite has shared with her already is enough. Although she doesn't give much away to them, she admits to the camera she does need him to tell her how he's feeling . . . i.e drop the L-bomb.
7:52 p.m We now move on to Todd, who has already told Ali exactly how he feels. He reveals to Ali's family that he decided to apply for the show "on a whim," and we know from the dramatic music playing that her fam aren't too stoked to hear this. The dramatic music grows more tense as he talks about his plans to join the police force. "If he doesn't get accepted into the police force, then he has no direction of where's he's going to go, and that's a big negative," says Ali's dad. Once again it is mentioned that he and Ali's "timelines" don't seem to match up, and at this point you could probably play a drinking game based around how many times 'timelines' have come up in this episode alone.

7:59 p.m Ali's dad admits to Todd he sees his six year age difference with Ali as an issue. Todd says they will need to compromise on their timelines if they end up together, and that it's "up in the air" what will happen. "As long as the love's there, it all finds a way to work itself out," he says, and he low-key seem to be burying his head in the sand a smidge.
8:02 p.m Bianca says she sees the emotional connection Ali has with Todd, and seems to be implying it's more of a physical connection with Taite. Well, she's not wrong from what we've seen! "My family have identified the same red flags I've identified in them, I just don't know what I'm going to do," says Ali. Seems it's now or never for Taite to pour his heart out!
8:09 p.m But first, Todd is first up for his last date with Ali. "It's going to be a good day with the woman that I love," he says, and it seems he's throwing L-bombs around left right and centre now!
8:11 p.m Todd and Ali take a helicopter ride, an activity I swear has featured in every Bach finale since like, ever. They land in the bush for an Indigenous food class. The first delicacy? Green ant juice, which turns out is literal green ants floating in gin. Bottoms up!
8:14 p.m They move on to a romantic water hole . . . well as romantic as a murky river with fish biting at your toes can be. "I've always gone by the motto that you can't choose the timing of your life," says Todd, and call me crazy, but I can't see Ali jumping on board with that one. But she smiles happily and they make out directly under a waterfall, which looks a little dangerous TBH.
8:17 p.m Todd says the one thing he can guarantee to Ali that he'll always make sacrifices for her. "I see you being the mother of my children." I would do anything to make you happy, and give that to you. I'm going to give that to you, forever." Todd is saying all the right things to Ali . . . I don't want to speak too soon, but I can't help but feel that sadly, he's not the one she wants to hear them from.
8:19 p.m "I hope you know how much you touch my heart, my knight in shining armour," says Ali. "This knight just wants to give you your fairy tale ending. I couldn't see my life without you, you're everything I've ever wanted. " says Todd. Boy, I really hope this isn't going to end as sadly as it seems like it might.
8:24 p.m We move on to Taite's date! They're going to explore some wetlands at a wilderness lodge. Ali says her connection with Taite is "like fireworks." Well, that sounds a bit loud and irritating if you ask me, but each to their own!
8:25 p.m Ali says she thinks she and Taite "would be good together" because she always thinks emotionally, while Taite is more logical. Wait, she definitely didn't mention on her date with Todd why they'd be good together . . . just sayin'.
8:27 p.m Taite says to the camera he's thought about the reasons why he can't open up to Ali, and admits it might "break her heart" when he tells her them. Oh dear, let's brace ourselves people!
8:29 p.m "I'm here to fall in love, but it feels like I'm here to be a husband, be a father, when all I want to do is just be in love," says Taite. Look, I definitely don't blame him there. He says what's stopping him from being in love is her exceptions, which are something he can't commit to.
8:31 p.m "You're everything I want, but the only thing that scares me is your timeline. I just feel like I can't commit to that," says Taite. Oh man, not the damn timelines again. "I don't understand why it's take him so long to tell me that he doesn't have the same timeline as me," she says and um same girl, same! Todd and the timelines have been brought up for at least the last five episodes, and just when we thought we were done with the timelines talk, Taite brings them up too! "It's not that I don't want kids, it that's you want them so fast," he says.
8:32 p.m "Do you love me?" asks Ali, and this is definitely the most direct I recall a Bachelor or Bachelorette being. It's no surprise though considering she told Taite she was falling for him several episodes ago. Taite says he might love her, but he's still scared to admit it.
8:33 p.m Ali starts straight up crying, oh no. "Right now I just feel really numb, and I don't think I should be feeling like this," she says, and I don't think she should be either. Yikes
8:40 p.m Taite says he'd be so happy if Ali chooses him, but he's very scared he's going to lose her after their last conversation. Todd says Ali is the one he wants to be the mother of his children, and he wants to marry her. He happens to say this while casually staring at a ring he is holding. Oh gosh, please don't tell me he's thinking of proposing? I'm nervous about how he's going to take the news he's probably going to get already.
8:43 p.m "I'm so in love," Ali tells Osher, "I think it's a love that's definitely going to be everlasting." Wow, big call! "I love Ali more than I think she'll ever understand', says Todd, and meanwhile we haven't heard Taite say 'ILY' at all yet. Oh boy.
8:48 p.m "I'm feeling my love bursting and I'm feeling my heart breaking . . . I'm really freaking out," says Ali, and I think it's safe to say already this is going to be hella emotional. Anyone got a tissue?!
8:50 p.m Oh no, it's Todd who gets out of the limo first, meaning he's not the one. As much as this isn't a surprise to me (and probably a lot of other people), it doesn't mean this isn't going to be hard to watch. "I love the girl so much," he says to Osher, and I have a new-found respect for Osher in how he manages to keep it cool while knowing someone's heart is about to smash into a million pieces . . . urgh. Here goes nothing.
8:51 p.m "I feel like we would have such a perfect life together," says Ali, "but something's missing for me. I can't explain what I'm feeling, but one thing I now know about love is that it's not just about ticking off a checklist, it's about following your heart." Urgh, as much as this hurts, she's right. "It's okay," says Todd. "This has been about you, and I'm so happy for you." "You've found yourself a great guy." "You're just so amazing." "I want you to be happy." OMG, as Ali puts it, Todd really is an angel. He's seriously the one comforting her in this situation, when you'd expect it to be the other one around. What. a . guy.
8:52 p.m "If you do ever need me, I'll always be there," he says, "I won't say goodbye, I'll say 'see you soon' "Look, based on past history the lead has never stayed close with their runner up, so that seems a little unrealistic, but totally understand he needs to find a way to comfort himself right now. Ali drops to the ground sobbing as he walks away, and once he's alone he starts to shed more than a few tears too. "I'm so broken but I'm so happy for her," he says, and OMG that's it, I'm nominating Todd for Australian of the Year for how he's handled this. You'll find love Todd, I'm sure of it!
9:00 p.m Moving on, it's now time for Ali to profess her feelings to Taite. "I can't change the way I feel, I'm in love with Taite. I know Taite's not going to say I love you, and somehow I'm okay with that, because I can't wait to tell him about how much I love him . . . " wow, guess that really is true love right there!
9:02 p.m "I'm looking for that right guy," she says to Taite. "That right guy will make me laugh everyday, make me feel safe and make me feel like I can take on the world with him. I've learnt so much about myself and love. It's about compromise and it's about sacrifice. It's about risking it all. I'm willing to risk the hopes and dreams I came here with, because I'm so in love with you. " Wowee! " I came into this journey looking to fall in love, and I can honestly say that I've found it with you," says Taite, before he presents her with a commitment ring. "I'm falling madly in love with you," he says, and it seems like Ali's just going to have to be happy with that for now. Until . . .
9:03 p.m "I love you Ali." DING DING DING, JACKPOT! Finally, the magic words Ali wants to hear. Who knows where these crazy kids will end up, but at least Ali can rest assured her feelings are reciprocated. Well, that's all folks. Until next year!