The Bachelorette Sophie Monk's 2017 Logies Interview
"Yeah, I Approached Them!" Sophie Monk Shares How She Landed The Bachelorette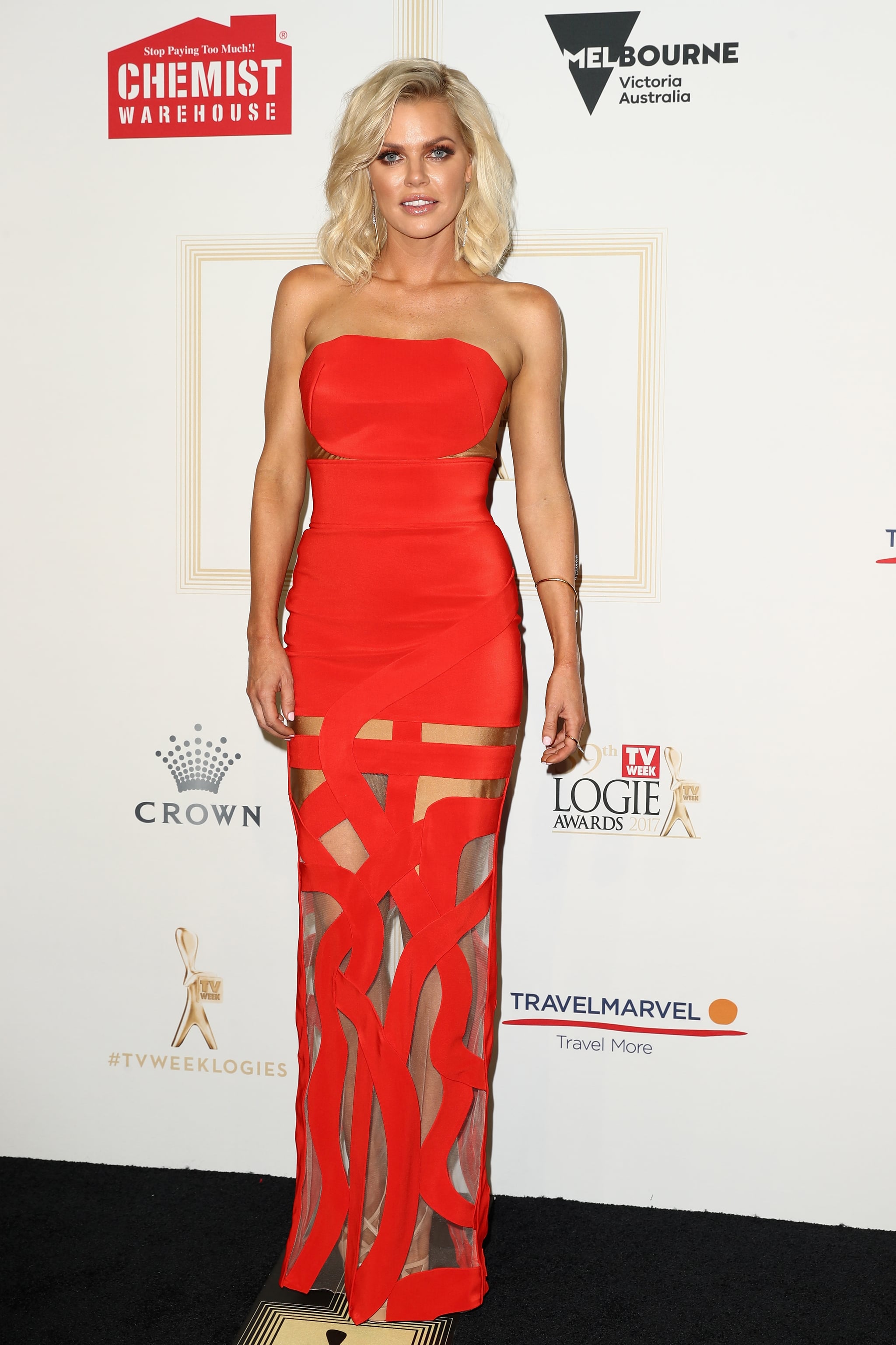 In case you missed it Sophie Monk is set to follow in Sam Frost and Georgia Love's footsteps to become our next Bachelorette (OMG! We know!). The news broke moments before the celebs started arriving on the Logies red carpet so naturally we asked everyone we spoke to about it. But it was our chat with the woman herself that has left us super excited for The Bachelorette to air later this year.
POPSUGAR: Sophie, my God! We just found out that you're going to be The Bachelorette, we are so excited for you! How are you feeling?
Sophie: Oh it's exciting, I haven't had too much time to overthink it.
PS: Did you know it was being announced right now? What made you want to do it?
SM: No, I didn't know it was being announced until the very last minute. I thought it through with my family and I was like this is something I want to do to meet someone beautiful.
PS: I am so excited for you!
SM: Yeah, I've just got to be vulnerable and do it.
PS: We just spoke to Georgia and Lee and they told us you're going to be such a pro, you've got all the paparazzi and media stuff down so all you need to focus on is finding love . . .
SM: Yeah that's right! Well I'm used to all this, everything is no big deal to me, you may as well do it on TV and meet someone nice.
PS: So what will be your approach going in?
SM: Just be me, that's all you can do because I really want to find someone, so if you're performing it's not going to work so I just think have fun go for the journey . . .
PS: Absolutely! How did it work? Did you approach them or did they approach you?
SM: Yeah, I approached them and yeah it pretty much happened.
PS: Do you have a criteria or any deal breakers?
SM: Nah, I just want someone kind. I don't know what I'm looking for in particular, just someone nice, kind and funny.
PS: So insincere men need not apply?
SM: No! If you've got a big ego don't bother!