The Beaver Trailer Starring Mel Gibson and Jodie Foster
Pop Preview: Mel Gibson in The Beaver—Discuss...
Is there anything more heartwarming than a man and his beaver? I know what you're thinking, but just play along with me for a moment. In The Beaver, Mel Gibson plays Walter Black, a man who's failing in his family life and career. When his wife (Jodie Foster, who also directs) kicks him out of his house, the depressed Walter turns to an unexpected solution: a beaver hand puppet that "talks" for him.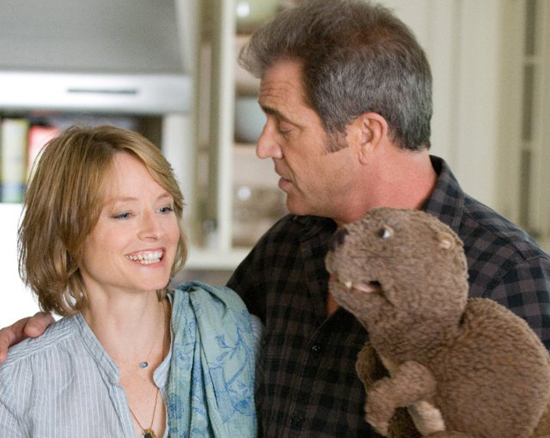 In the trailer, Walter uses the puppet as a means of therapy, a tool to put "a psychological distance between himself and the negative aspects of his personality." While that sounds quite highbrow, there's no getting around the fact that this is a movie in which a man uses a puppet to reconnect with his family. And what is with that accent? Considering that Gibson's reputation has lost him many fans (and recently, a cameo role in The Hangover 2), I can't imagine that this will be the movie to get audiences back in his good graces. Judge for yourself and watch the trailer, when you keep reading.
.