Behind the Scenes of Reality TV: So You Think You Can Dance
So You Want to Be in the Studio Audience of a Dance Show?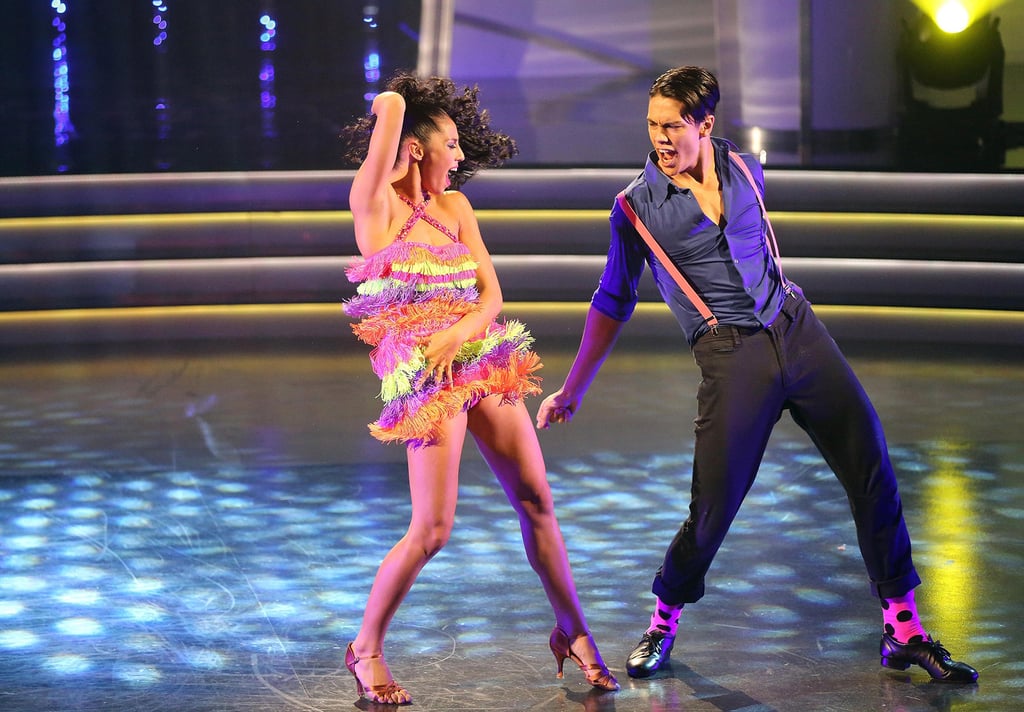 Source: Network Ten
When you watch a talent reality program at home, it always seems more exciting to be in the studio audience, soaking up the atmosphere and seeing everything unfold right before your eyes. And while it is a fun experience, it means you get to see everything (or most things) that happens behind the scenes. There's a lot of work that goes into creating an hour or 90 minutes of reality TV, and when you've sat in the audience to witness it, you can appreciate how slick and professional the productions are when you see them at home. POPSUGAR Australia recently attended a taping of So You Think You Can Dance at Sydney's Fox Studios, for the episode that aired last Thursday (April 10). If you've never been to a recording session, keep reading for things you may not have known about the process. And if you have been, we're sure you can relate!
There are two recording sessions. The show is shot two days before it airs (so for a Thursday airdate, it's taped on Tuesdays). The group performances and guest performances are filmed during an early afternoon session, while the competitive dances are filmed at a second session shortly after the first one. Fans who apply to watch the show can choose from either session.
TV show tapings are long. For 90 minutes of television, it takes about five-to-six hours to film, but there are plenty of breaks in between. I watched the competitive dances in the second session.
There's a warm-up guy. If you've ever sat in the audience for a reality show, you'll know about the warm-up guy. But if you've only ever watched from the comfort of your couch, you'll have no idea who the warm-up guy is or what he does. He's probably one of the hardest-working people on the show, as host Carrie Bickmore said. This warm-up guy, Dave, is a comedian whose job is to keep the crowd entertained when nothing (read: cameras being set up, the set design of the stage getting a makeover) is happening. He makes it look easy, but when you're doing the same thing for a couple of shows, it would get old. And it's hot being under those stage lights for so long!
Group performances are re-shot. I was sitting in the back room as the group performance with Jason Gilkison's Burn the Floor was taped. And it was recorded a couple of times, just to make sure everything was perfect.
But the competitive dances aren't. Dancers don't get a second chance if they stuff up their competition routines, like when Sam still dropped the hat in his urban routine with Eden.

Source: Network Ten
The show wasn't shot in order. The top five girls dance and top five boys dance were the first two shot in my session, followed by the solo introductions and then the pairs. When the episode aired on TV, the top five routines were at the end of the show.
Touch-ups for the judges and Carrie were frequent. Looking shiny on TV is never a good look so powder touch-ups are a necessity for anyone on TV. On this night, Paula Abdul had her hair in a high ponytail, and the volume of the ponytail was constantly checked and maintained throughout the night.
The judges were fed lollies. Well, you need something to keep those energy levels up!
Former contestants were in the audience. And they were so supportive. I was sitting behind eliminated contestants Kathaleen, Thabang, Chris and Stephen, and no one cheered louder than them. It was super sweet and further proof that support among the dance community is so strong.
It might be a little harder to get into the emotion of the pieces. On the night I attended there were two emotional routines by Lauren and Blond, and Zoey and Jay. It's hard to say if I would have been more emotionally involved if I'd seen the dances for the first time on TV, where you get close-ups of their expressions, but in the studio audience you only see their moves from a distance, and also see the cameras following them around.
You can't reveal anything. As a member of the studio audience you're privy to information that hasn't aired on television yet, like the elimination results and new dance partners.
So You Think You Can Dance airs on Thursdays at 7:30 p.m. on Network Ten.