Ben Affleck to Direct and Possibly Star in Yankees Sex Scandal Film The Trade
Ben Affleck to Cheer For the Yankees?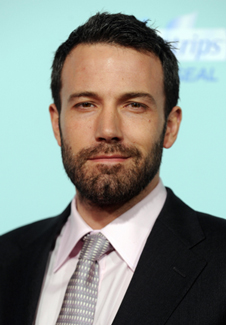 Get ready for some swaps: avowed Boston Red Sox fan Ben Affleck is attached to direct and possibly appear in The Trade, about a real-life 1970s sex scandal involving the New York Yankees. The story is about teammates Fritz Peterson and Mike Kekich, who shocked America when they revealed that they'd been trading wives. As if the plotline weren't juicy enough, Affleck's buddy Matt Damon is rumoured to be jumping on board to star as Kekich, while Affleck would portray his partner in swinging, Peterson.
I was very impressed with Affleck's direction on 2007's Gone Baby Gone and I'm also pretty ecstatic for the possibility of an onscreen Damon/Affleck reunion. What the stars may not be so thrilled about? Donning those Yankee pinstripes.