Benji And Joel Madden Brothers New Song We Are Done
Benji and Joel Madden Sound Totally Different — and So Good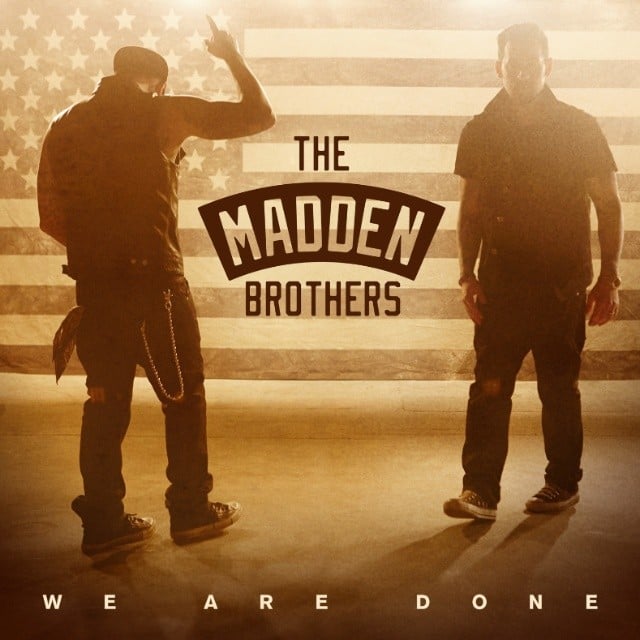 Source: Instagram user maddenbrothers

We first met Madden brothers Joel and Benji as the key players in pop rock band Good Charlotte — and we're not likely going to forget their anthemic hits "Little Things", "Lifestyles of the Rich and Famous" and "The Anthem" anytime soon. But then Joel took up residency on The Voice; Australia fell more in love with him and he quickly became known as "Joel Madden" to all of us, not just "Joel from Good Charlotte" to select fans.

Now, after a musical hiatus, the twins are back together and their sound is one that's practically impossible to ignore. Recorded under the name The Madden Brothers, "We Are Done" is Joel and Benji's first effort independent from Good Charlotte, and it is excellent. It's got such a strong early '70s vibe, one listen of the opening notes and you're on a warm, sunny boardwalk on the beach in California. It's very catchy and very happy (despite lyrics that touch on more serious matters) and it couldn't be more different from the music they produced as Good Charlotte.

The Madden Brothers' first album is aptly called Greetings From California. . . and that's exactly what this song sounds like. Have a listen, then have your say below.


Front page image: Instagram user joelmadden; Instagram user maddenbrothers