Best of 2013: Who Is Your Favourite Male Celebrity of the Year?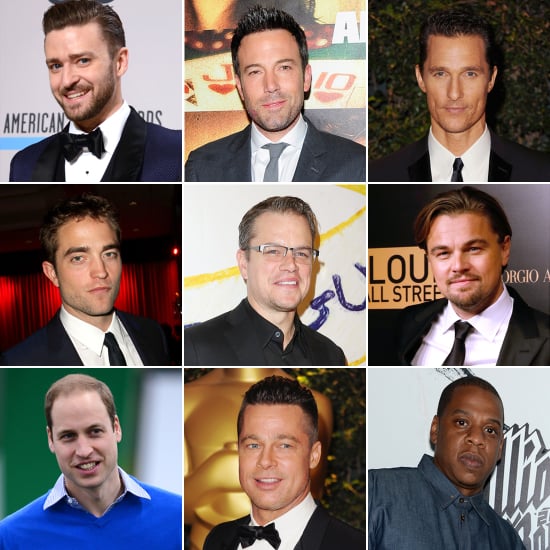 Throughout the year, male celebrities have been making headlines with big projects — some doing double duty in more than one part of the industry. Justin Timberlake exemplified that with a splashy return to music with an *NSYNC reunion and the two-part 20/20 Experience, plus the upcoming movie Inside Llewyn Davis. Justin's Runner Runner costar Ben Affleck made a double announcement this year, too, preparing to bring Gone Girl from page to screen and also putting on his Batgear. In addition to these two, stars like Matthew McConaughey, Jay Z, Matt Damon, and Leonardo DiCaprio also had big years (and stole our hearts in the process).
With so many men to choose from, who takes your No. 1 spot? While Prince William welcomed the royal baby, Brad Pitt continues to woo everyone with his von Trapp-esque family; and though Robert Pattinson isn't vampy anymore, that doesn't make him any less dreamy. The competition is stiff, but it's time to pick your favorite male of 2013. Vote now below!