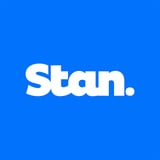 We can all agree that the '90s were a golden age of entertainment. Sign up now to Stan now for a free 30 day trial and you'll be able to stream the best nostalgic classics as well as the hottest new TV shows on the same day as the US.
Ah, the '90s. A golden age of fashion, music and entertainment, it's a decade many of us look back on with fondness. And considering how many new shows are constantly being released, and the accessibility with which we are able to consume them, sometimes, you just want to go back to simpler days, you know?
With that, we've compiled some of the most iconic '90s TV shows and movies you can stream on Stan. Hit play and get ready to reminisce.