Best Australian TV Show of 2011: The Slap on ABC1
2011 Sugar Awards Winner: Best Aussie TV Show Is The Slap!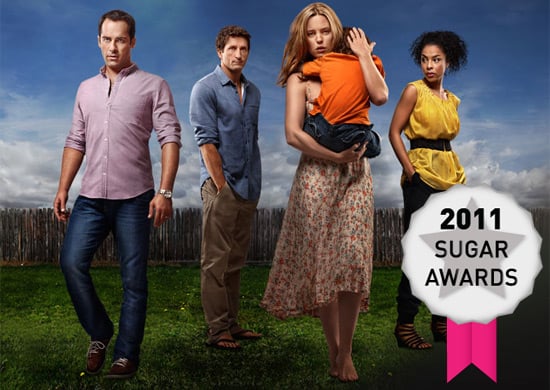 Your votes are in, and we're starting to tally the results of the 2011 Sugar Awards! First up for today we're announcing the winner of best Australian TV show . . . and our readers have chosen ABC1's The Slap! This eight-part series boasted a fantastic cast, including Jonathan LaPaglia, Alex Dimitriades, Melissa George and Sophie Lowe, who brought to life the troubled and controversial characters from Christos Tsiolkas' award-winning novel of the same name. The performances were a result of brilliant writing and direction about what happens to a group of family and friends when an adult slaps another person's child at a barbecue. The Slap beat out other favourites Underbelly: Razor, Crownies and Packed to the Rafters.
Photo courtesy of ABC1