Best Harry Potter Couple Poll
Pop Poll: Who's Your Favourite Harry Potter Couple?
The countdown is almost over! Harry Potter and the Deathly Hallows is out this Thursday and we've been bringing you heaps of Harry Potter coverage to get you excited. Last time we asked you which your favourite book from the series was; now it's time to look at another kind of magic: love.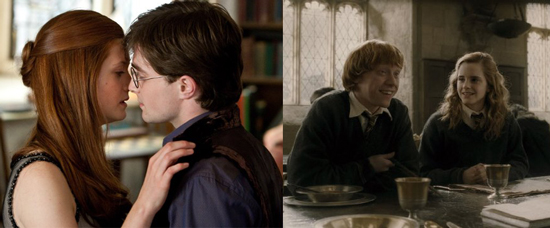 Over the years the teen witches and wizards of Hogwarts have experienced a few brushes with romance, and no doubt these pairings have strong supporters. Have you loved Ron and Hermione from the beginning (they've always had some chemistry)? Or are you a fan of the Harry/Ginny pairing? Let us know your favourite!