Betrayals on Game of Thrones Infographic
Live For Drama? You'll Love This Graph of the Betrayals on Game of Thrones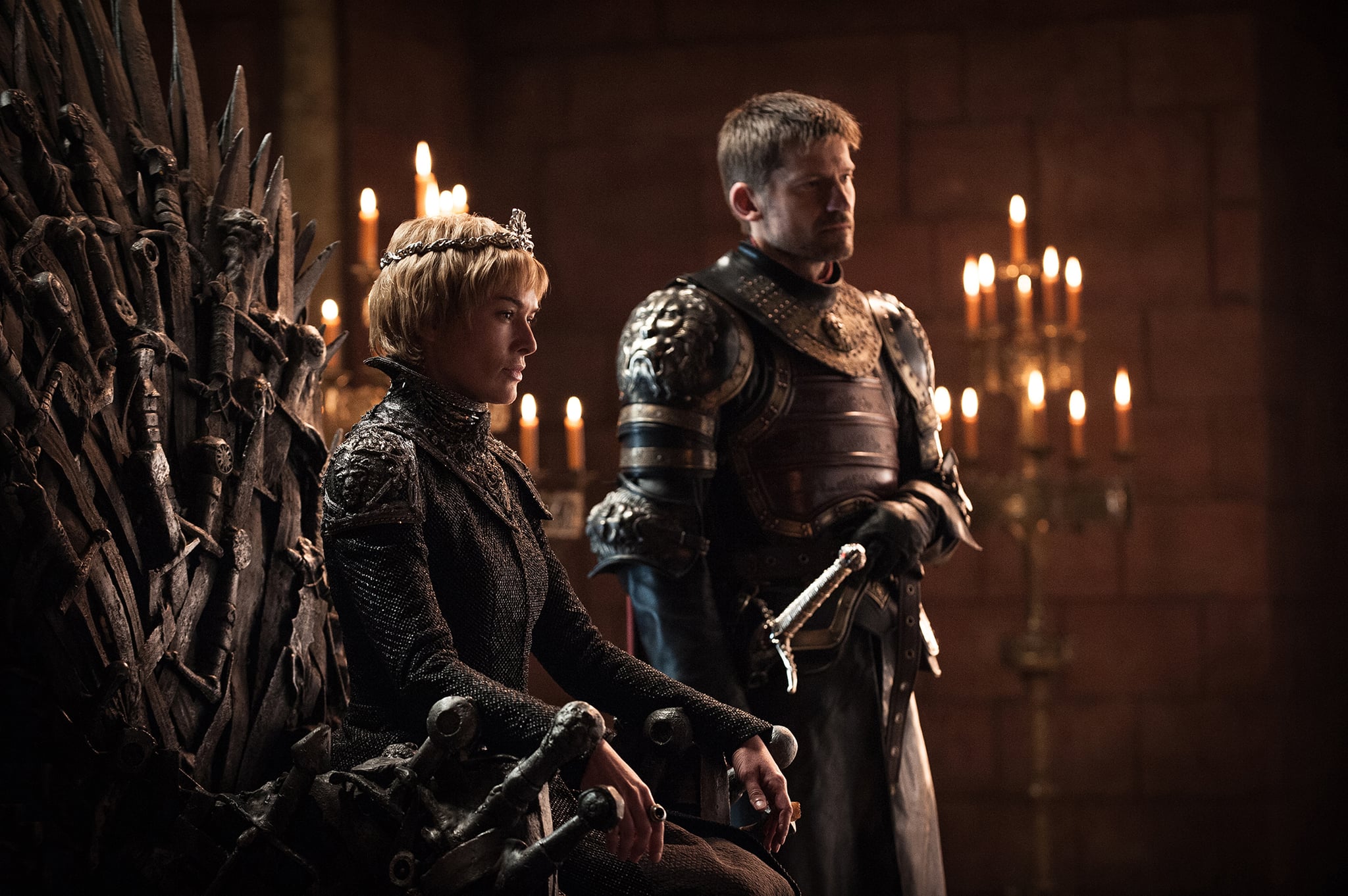 Nothing quite proves the phrase "when you play the game of thrones, you win or you die" quite like the incessant connivery and betrayal on Game of Thrones. Dedicated fans know it's true: they might as well rename King's Landing "Backstabbersville." And to be honest, after more than half a decade of the HBO hit series, it can be a little tough to keep track of exactly who has betrayed whom over the course of the series . . . which is why Venngage created an infographic to help us keep the drama straight.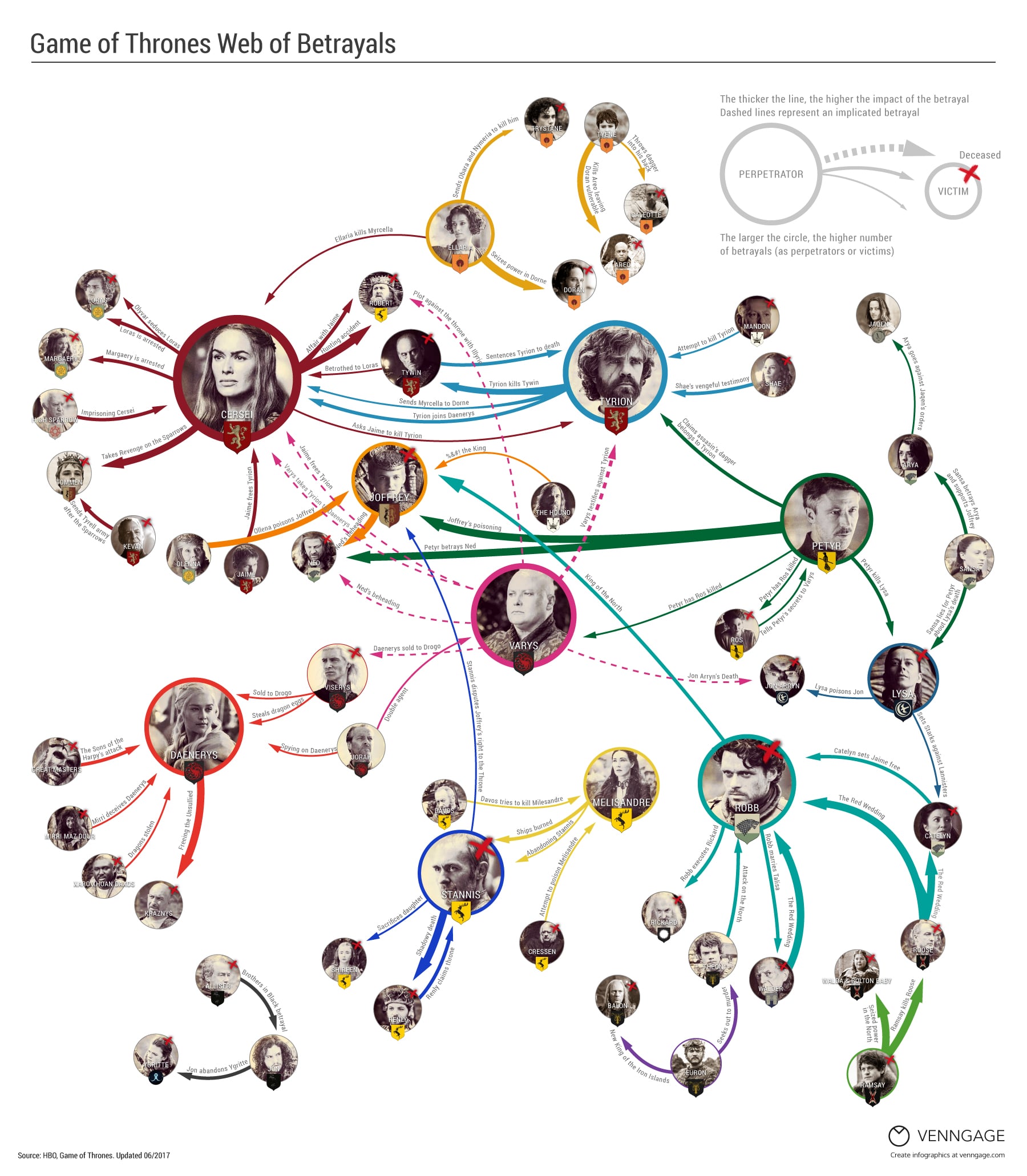 You might not remember back when Jaime betrayed his lover-slash-sister Cersei, or when Catelyn Stark went behind her own son's back to serve her own interests. But with this handy diagram of drama, you don't have to recall it all off the top of your head. Check out the full-size infographic to catch up on your backstabbing before the show's season seven premiere — honestly, it might be useful to print it out and have it on hand during each episode!
We can't wait to see what sort of delicious drama unfold in the new episodes; hopefully, Littlefinger is paid back in kind for his hand in all of the show's betrayals (of which there are MANY).